Nebraska Football: Adrian Martinez continuing football career in USFL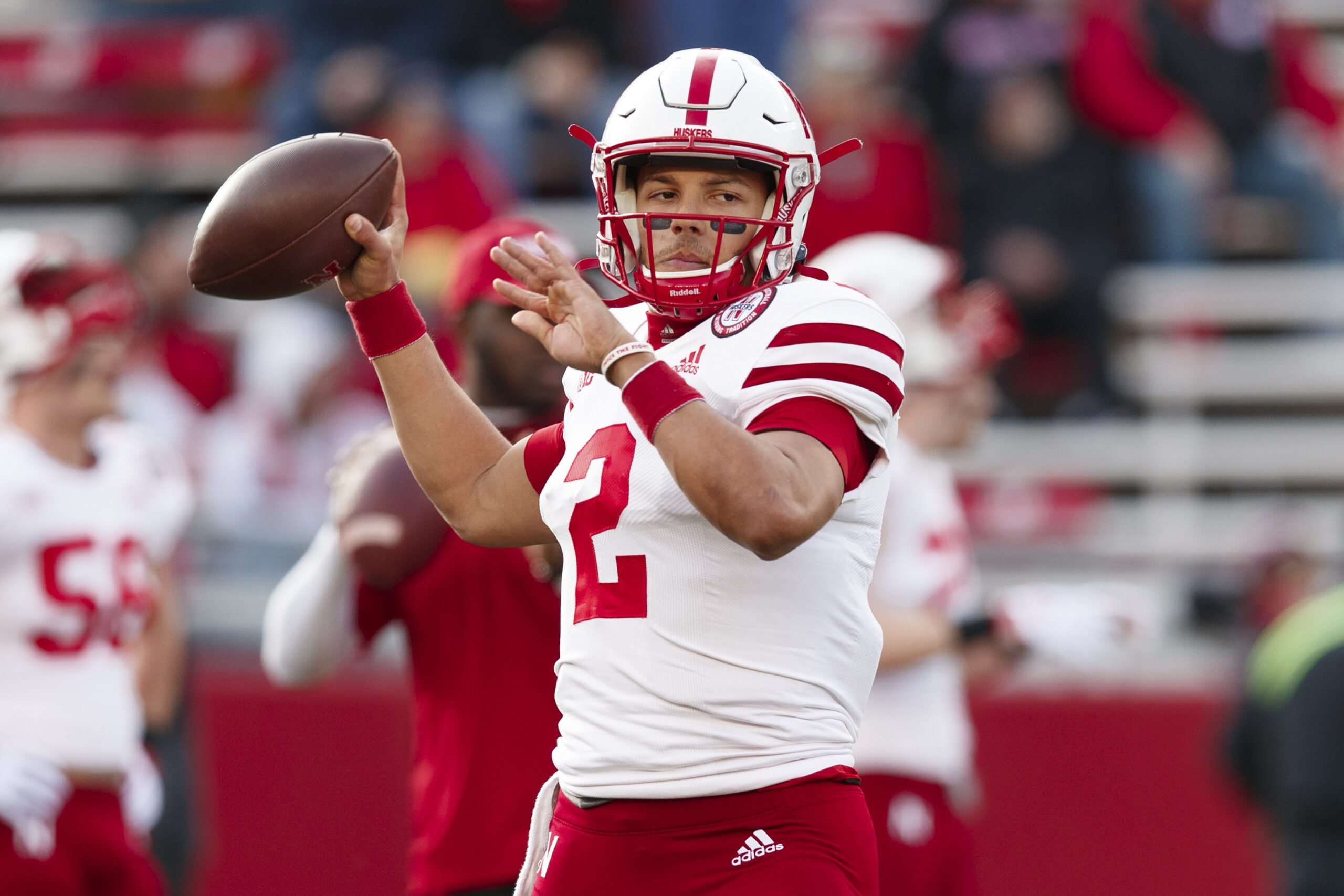 A Nebraska football alum is continuing his career, as former Huskers quarterback Adrian Martinez was selected in the second round of the USFL Draft on Tuesday. He will be under center for the New Jersey Generals, coached by former Nebraska football headman Mike Riley. This was first reported by HailVarsity.com's Brady Oltmans
Martinez was a polarizing quarterback for Nebraska during his time in Lincoln. He threw for 9,752 yards and 51 touchdowns during his time with Nebraska. His best season came in his freshman year, when he recorded 2, 617 yards, 17 touchdowns, and eight interceptions in 2018.
Martinez would finish his final season in Lincoln recording 2,863 passing yards, 14 touchdowns, and 10 interceptions. His 148.9 passer rating was the highest mark of his career. His dual-threat abilities were on full display during his time with Nebraska football as well. He ran for 2,301 yards in four seasons at Nebraska.
Former Husker and Kansas State quarterback Adrian Martinez selected in the 2nd round of the USFL Draft by the New Jersey Generals.

— Brady Oltmans ? (@BradyOltmans) February 21, 2023
The quarterback transferred to Kansas state following the end of the 2021 season. He played a major part in the program success, recording 1,261 passing yards, six touchdowns and an interception. Martinez battled through injuries last season, as he suffered a leg injury during Kansas State's 31-3 victory over Baylor.
Now, he will look to rebound in the USFL, as he brings his dual-threat style to the game. It will be intriguing to see how he does, and how he meshes with Riley. Martinez still has a lot to bring to the table, as evidenced by last year's performances. Maybe, this could be the springboard to the start of something bigger for a quarterback looking to continue his football career.