Nebraska Football: Matt Rhule wants certain style in Spring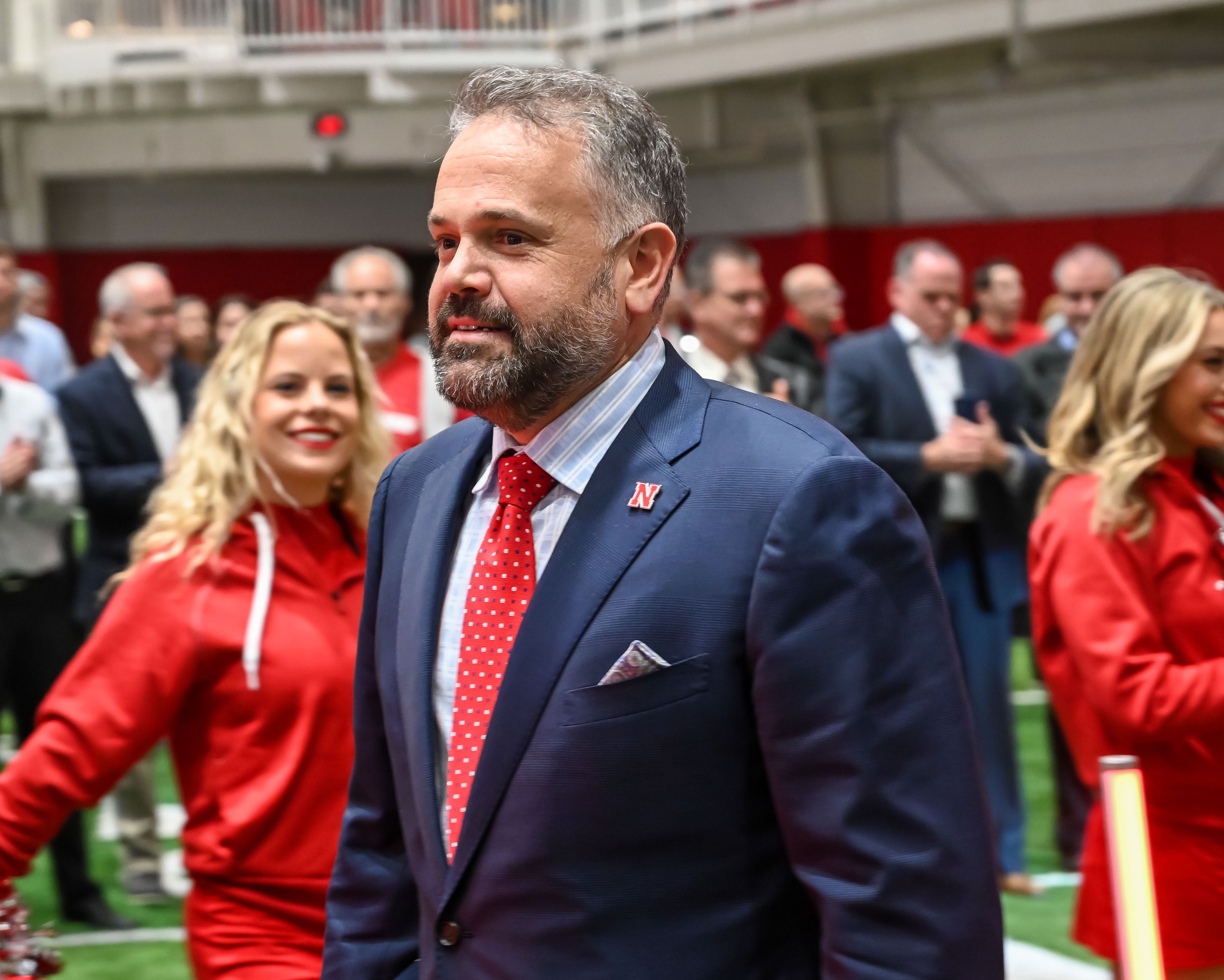 Nebraska football head coach Matt Rhule had a wide-ranging interview on Thursday evening, and he discussed what type of style he would like to establish as spring practices are set to begin.
The practices themselves aren't expected to start until around March 20, where position battles and new faces will get their first chance to emerge. Rhule has made a couple things clear very early on. One, he wants to develop offensive and defensive lineman and win battles in the trenches. Secondly, he wants to bring a brand of physical football to the table.
When you look at his success with developing offensive lineman, as well as the current running backs on the roster, it could be a recipe for success. Just in the 2023 class alone, Gunnar Gottula and Brock Knutson should be key pieces with a little bit more development. Jacob Hood and Ben Scott were grabbed out of the transfer portal, with Scott potentially providing immediate help.
Anthony Grant and Ajay Allen will help pace the running back room, and they are physical in their own right. Allen will look to bounce back after an injury prematurely ended his season. Grant will look to make a bigger impact, after rushing for 915 yards and six touchdowns in 2022. The running game was inconsistent, through no fault of his own.
Matt Rhule wants physicality for Nebraska Football
Rhule's idea of an identity for the program lines up with the personnel in the room. That much was made clear in his interview Thursday, as transcribed by Brian Christopherson of Husker247.
"That's a great question. I think these guys really know how to work. I think Coach Frost and this staff did a great job teaching these guys how to work. I think we just have to really establish the physical style that we want to play with. Whether it's tackling, whether it's perimeter blocking, whether it's stopping the run, running the football. We want to be a physical team and that only comes from practice – your standards at practice. So that will be the biggest thing for me that I want to establish. So when we hit the fall, hit the season, it's not about establishing standards, it's about trying to win ballgames."
It will be intriguing to see how these practice standards translate over to the field come the fall. At the very least, Nebraska Football is going to be physical.