Nebraska Cornhuskers news: Positive recruiting trends, a possible hoops transfer, and more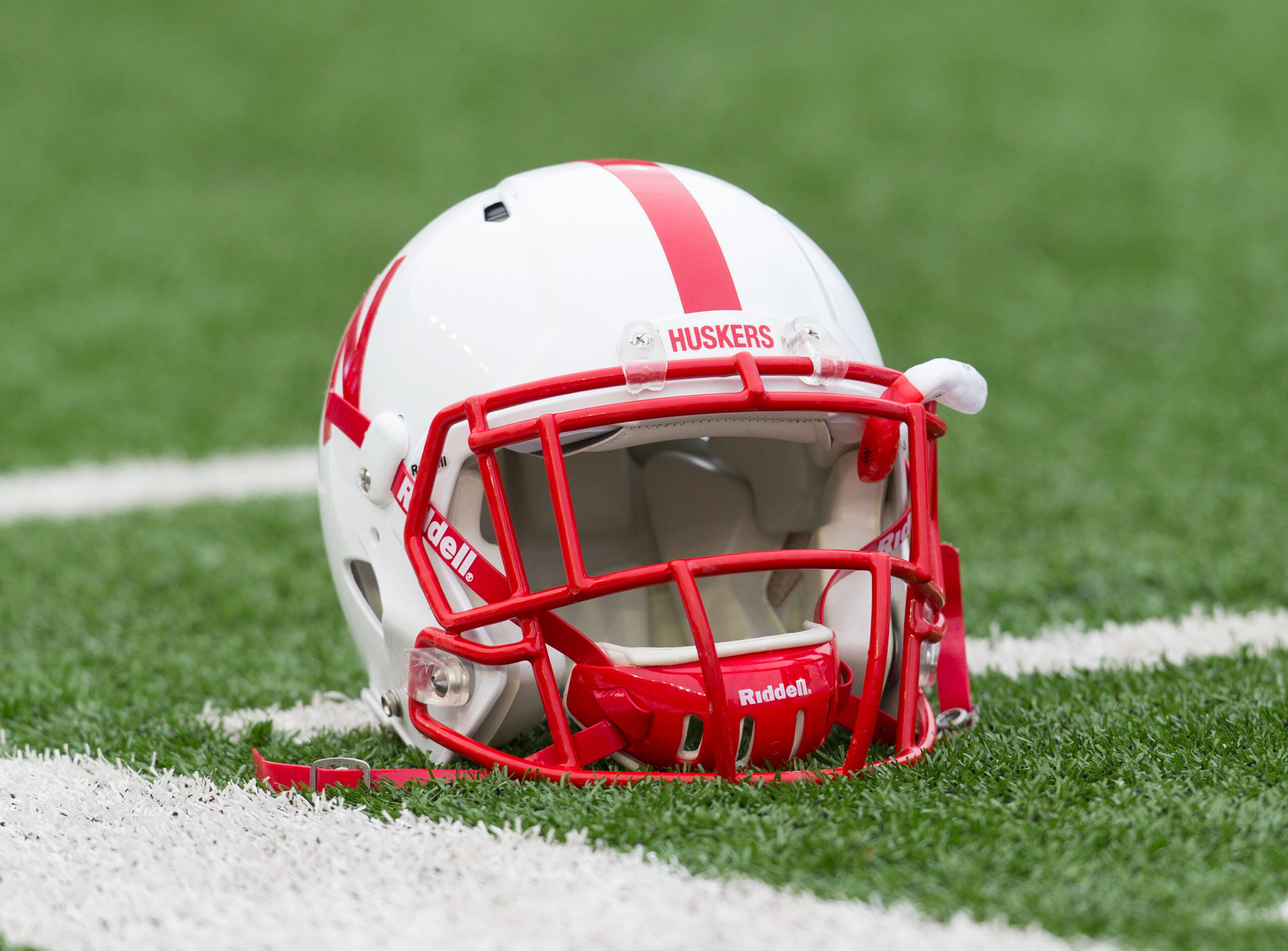 More expert projections are coming in for Nebraska football and key in-state recruits, plus basketball transfer visits, and more Nebraska Cornhuskers news.
Things can change quickly in the world of college football recruiting and Nebraska football fans are getting a reminder of that this week, in a positive way.
Not long ago, it seemed like it was going to be a long shot for Nebraska football to land the commitments of Isaiah McMorris and Dae'vonn Hall. Heck, after McMorris got a crystal ball to USC, there was a thought that the Nebraska Cornhuskers could miss on both.
However, Garrett McGuire has been working his tail off. Some other factors have also helped Nebraska football, such as the commitment of Daniel Kaelin, the quarterback of both McMorris and Hall, who are teammates.
With multiple expert projections, the Nebraska Cornhuskers now have a better than 90 percent chance to land both commitments via the On3 prediction machine.
The crystal ball trend is headed in the same direction for Hall and McMorris. Steve Wiltfong hasn't joined the fray yet. Brian Christopherson of Husker247 has for McMorris (not Hall), but still, there are tons of positive vibes. 
The Huskers are also trending for the commitment of Donovan Jones, an in-state defensive back that took an official visit earlier this week after getting offered by Nebraska last weekend. He's ranked 11th in the state and as a three-star recruit by 247 Sports.
So in short, Nebraska football could be going from three in-state commitments to six — very soon.
Adrame Diongue takes an official visit
The Nebraska Cornhuskers are still looking to add pieces to the 2023-24 basketball roster and hosted Adrame Diongue on an official visit that started on Tuesday.
Diongue entered the portal from Washington State. He's a former top-100 recruit and the 7-footer has the ability to be an elite rim protector. Last season, he averaged 0.5 blocks in 6.3 minutes for the Cougars.
#Nebrasketball is hosting a big official visitor on Tuesday – literally and figuratively – in 7-foot Washington State center Adrame Diongue.

Here's the latest on the former 4⭐️ and top-75 prospect…https://t.co/h4gYLaff9K

— Robin Washut (@RobinWashut) June 20, 2023
The upside is there and the Nebraska Cornhuskers could use more rim protection. The official visit shows that there is serious interest on both sides. Fred Hoiberg has two scholarships to work with and since the Paul Mulcahy talk has faded, this could be the best option.
More Nebraska Cornhuskers news:
For More Nebraska content, follow us on Twitter, like our Facebook Page, and Subscribe to the Husker Big Red YouTube Channel. You can also find our podcast on Apple or Spotify.
3 thoughts on commitment of Matar Diop to Nebraska basketball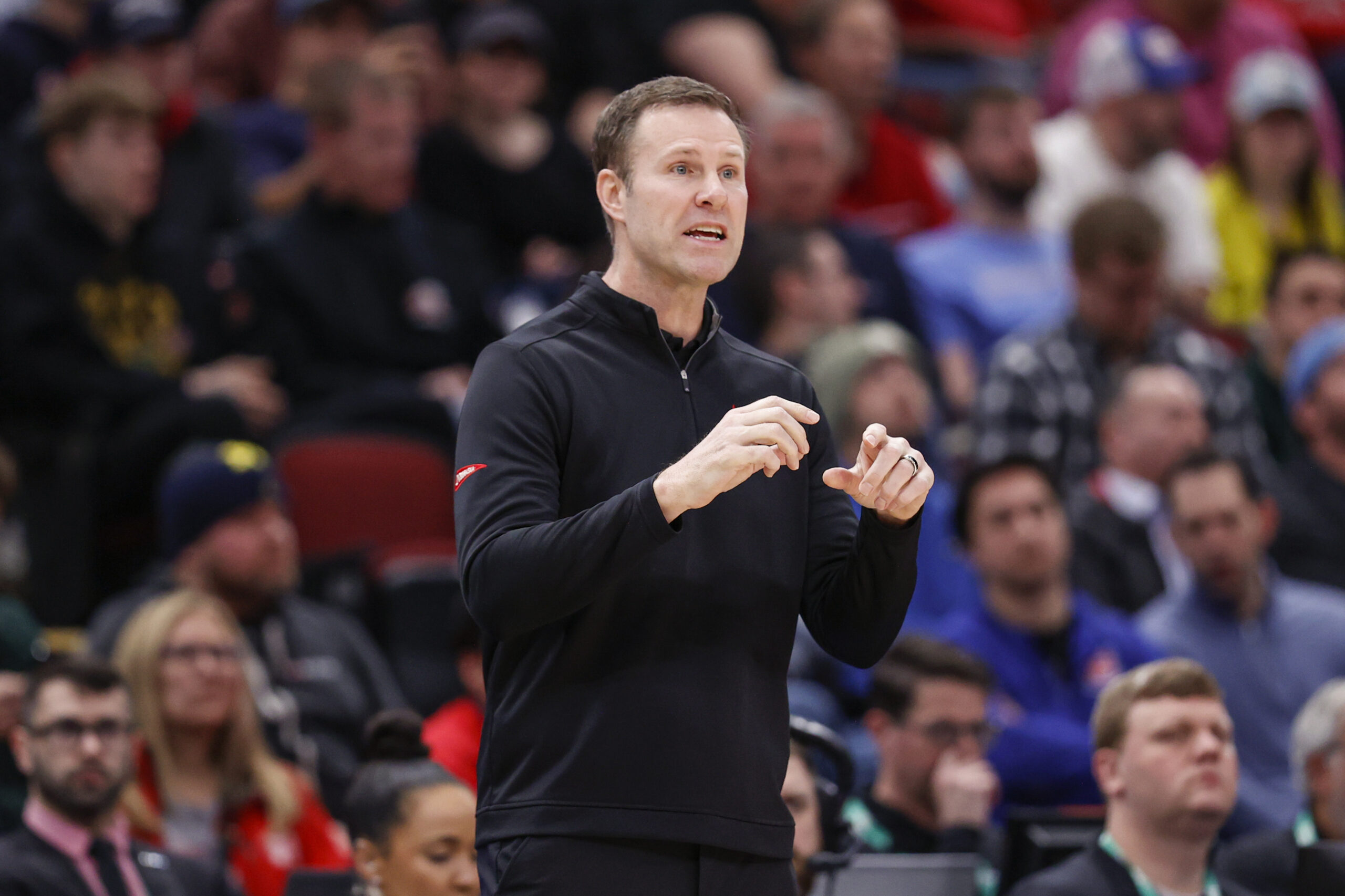 Fred Hoiberg landed another player for the 2023 Nebraska basketball roster on Sunday with the commitment of Matar Diop and here are three thoughts for the Huskers.
It was fair to wonder if Nebraska basketball was going to add another scholarship player for the 2023-24 season, but we got the answer on Sunday with the commitment of Matar Diop.
Diop is a 6-foot-9 power forward. He's not ranked according to the 247 Sports composite rankings and doesn't even have a 247 Sports profile that I could find.
However, Diop is from Senegal and recently spent time with the NBA Africa Program. Here are some highlights from his time there.
Nebraska basketball needed a big man and has a lot to offer Diop, so this makes sense for both sides — here are three thoughts on his commitment.
ALLAH DID!!@HuskerHoops pic.twitter.com/ErXWp83oQh

— Matar Diop (@dmatar832) July 23, 2023
An upside addition for the Huskers
Diop is eligible to play in 2023 for Nebraska baskeball which was the first question most Husker fans had. However, I wouldn't expect to see Diop on the floor a ton this season if at all.
Blaise Keita is going to have a role off the bench as a 4/5 man. If he gets injured or if there is another injury in the frontcourt, Diop could see some minutes.
Yet, this feels a lot like the Eli Rice commitment except Diop will spend his extra year as a redshirt. Rice took an extra year and went to the IMG Academy.
Some recruiting sites had Diop listed as a 2024 recruit, so he could have had that plan too. But Seton Hall, Ole Miss, Arizona State, Saint Joseph's, and Charlotte all offered. Those are some high-major offers and this is a really good get this late in the recruiting cycle.
You can see from Diop's highlights that he's an exceptional athlete. He also looks like a plus defender but he gets above the rim with ease and will be one of the most athletic players on the Nebraska basketball roster.
Diop is also really raw. I doubt he's quite ready for Big Ten basketball. Yet, after a redshirt season, he could be ready to be a rotational piece in 2024-25.
Nebraska basketball is a great place for Diop to develop
Ernie Ziegler, a current Nebraska basketball assistant spent time as a coach with NBA Africa Program via Husker Online, which could be why the Huskers knew about Diop.
But that's another good reason why the program will be a good fit. Diop has raw talent and the Huskers will know how to develop him. Even though most of Diop's points happen around the basket, he does show the ability to make 3-pointers.
Diop's shot will need work and few will be better to aid him than Fred Hoiberg. The former NBA player and head coach will help develop the fundamentals needed to have a future in pro basketball.
All the raw tools are there — it's just going to take time which Nebraska has especially if Diop redshirts.
What about the final roster spot?
I'm wondering if Nebraska basketball will leave it open (Huskers have one scholarship available). I wouldn't hate if Fred Hoiberg gave it to his son because he earned based on his play last season.
At the same time, Nebraska could hold it in case another transfer comes available. Hoiberg probably doesn't need the scholarship to pay for college. It would be a sign of respect more than anything.
I believe that Fred will probably go into next season with one open scholarship. You never know when a player could be available and as of right now, Nebraska has a pretty solid roster going into the 2023-24 season.
For More Nebraska content, follow us on Twitter, like our Facebook Page, and Subscribe to the Husker Big Red YouTube Channel. You can also find our podcast on Apple or Spotify, or purchase our Husker Big Red Merchandise. 
Nebraska Cornhuskers news: Carter Nelson commitment day, negative crystal balls, and more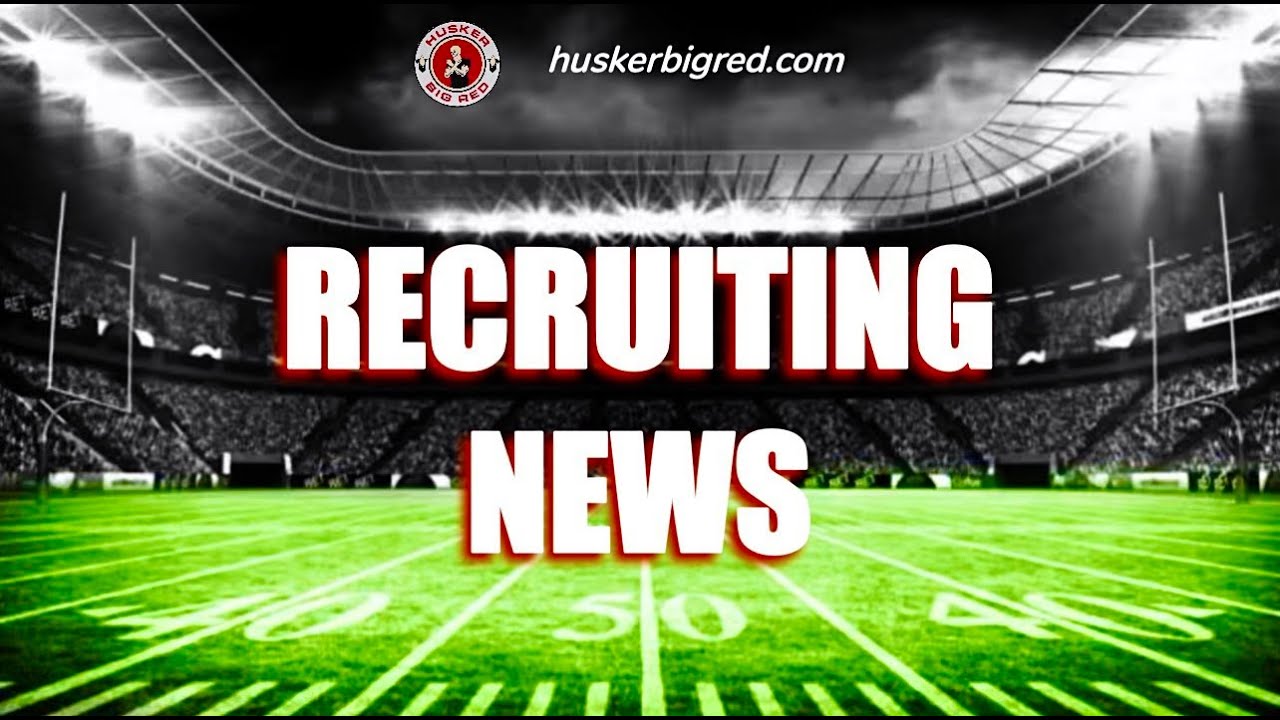 Top Nebraska football target Carter Nelson announces his commitment today, plus much more in our Nebraska Cornhuskers news roundup.
It's a day many Nebraska Cornhuskers fans have been anticipating as Carter Nelson, one of Nebraska football's top targets in the 2024 class will announce his commitment.
Nelson took an official visit to Nebraska football over the weekend. Since then, he's been trending with expert projections to the Nebraska Cornhuskers from all three recruiting sites.
Unless he's pulling the wool over everyone's eyes, Nebraska football will win his commitment. It's clear to me that he's coming, but it will be nice to hear the words.
Yet, on the morning of the commitment, all the momentum is still with the Nebraska Cornhuskers and there aren't any signs of late charges from Georgia or Notre Dame to steal him.
A couple of negative expert projections for Nebraska football
The Nebraska Cornhuskers were hoping to make it 5-for-5 in terms of the top five in-state recruits in 2024, but it looks like Caleb Pyfrom is going to get away.
A three-star tackle from Omaha, Pyfrom took an official visit on the June 3rd weekend and had been projected to Nebraska football after that. However, following visits to Minnesota and Illinois, things have changed.
Illinois has now taken over as the crystal ball leader for Pyfrom, who is announcing his commitment on Thursday. That's not the only expected recruiting miss of the week either as Joseph Anderson is trending to Iowa.
That's a real bummer as the 6-foot-5 EDGE is one of my favorite prospects. He long jumps over 22 feet and has a lot of upside. But the official visit to Iowa last weekend really seemed to shift the recruitment and he's gotten two crystal balls to Iowa, including one from Steve Wiltfong.
More Nebraska Cornhuskers news
Nebraska football landed another commitment on Tuesday from three-star wideout Quinn Clark from Montana, the 20th in the Huskers 2024 class and the 11th commitment in the past nine days. Clark is 6-foot-5, 190 pounds, and runs the 40 in 4.5. He is listed as a receiver but could eventually be a tight end. Either way, he's got some clear upside, even though he only had FCS offers. 
In other Nebraska football recruiting news, the Huskers are still in the mix and made the top five for 2025 quarterback Stone Saunders. The four-star passer has taken two unofficial visits this spring. Kentucky feels like the leader right now after a recent crystal ball projection, but you never know. Alex Manske is another name to watch and it's hard to tell who the top priority is right now.
In another tidbit of Nebraska Cornhuskers news, the basketball team is still working on transfer portal additions and could get a visit from West Virginia point guard Joe Toussaint. The new transfer entry has visited Texas Tech and Kansas State. He also plans to visit or Zoom with Alabama and Gonzaga. The 6-foot guard started one game for the Mountaineers last season and averaged 9.4 points and 2.6 assists in just 21 minutes per game.
For More Nebraska content, follow us on Twitter, like our Facebook Page, and Subscribe to the Husker Big Red YouTube Channel. You can also find our podcast on Apple or Spotify.
Nebraska Cornhuskers news: A new QB priority in 2025, plus another transfer for Fred Hoiberg?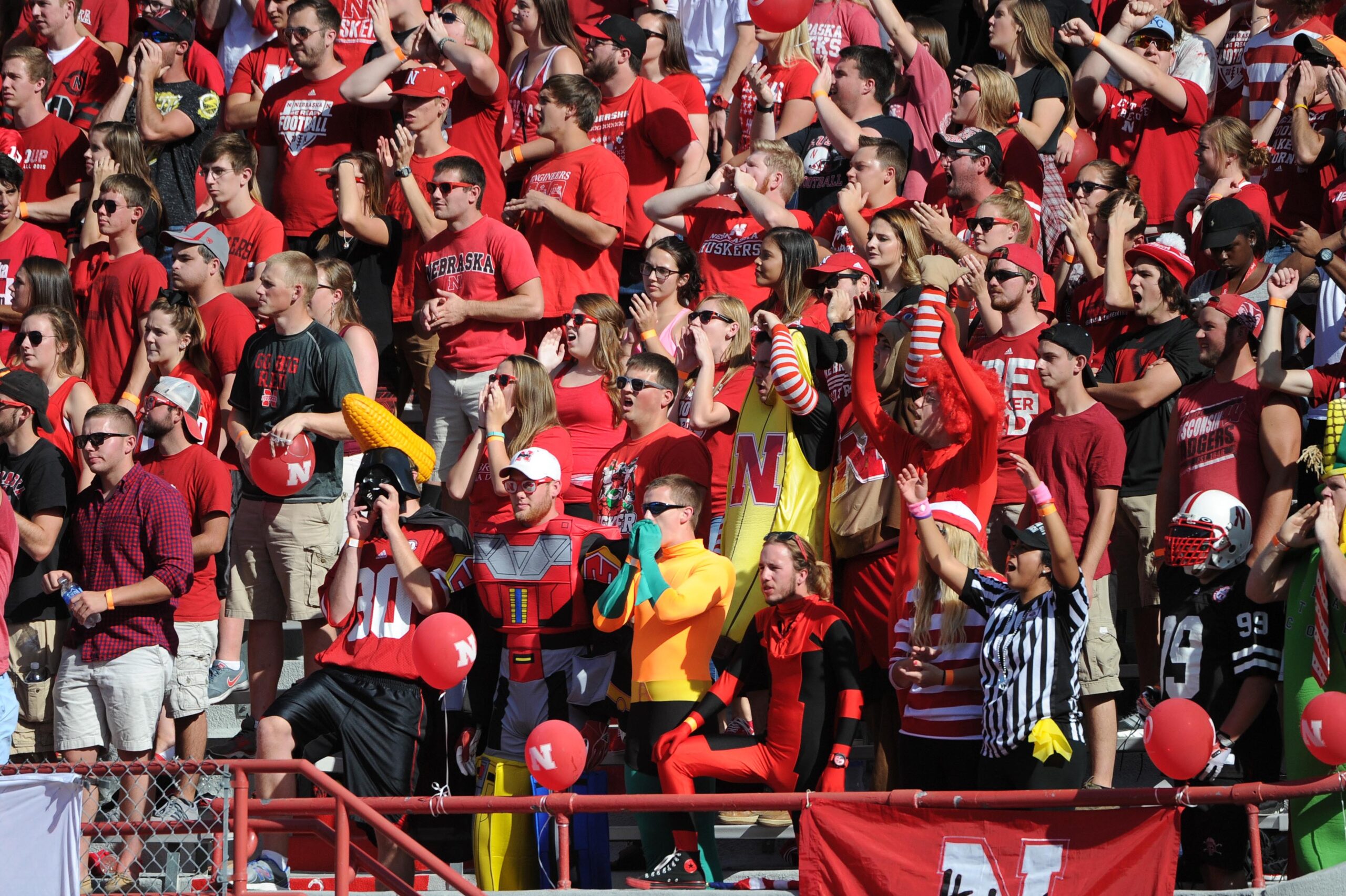 A new quarterback is emerging as a priority in the 2025 class for Nebraska football, plus more Nebraska Cornhuskers news.
The quarterback position is always an important talking point on the recruiting trail. Nebraska football has their signal-caller in the 2024 class, Daniel Kaelin, who took part in the Elite 11 on Wednesday night.
Kaelin seemed to perform pretty well in the Elite 11 too. There will be more results on that in the coming days. Soon, Kaelin should get a fourth star.
#Nebraska commit Daniel Kaelin and #OhioState commit Air Noland at Elite11 Finals. pic.twitter.com/gJYQYr2UrT

— Steve Wiltfong (@SWiltfong247) June 15, 2023
However, as we look to the 2025 class, there is another quarterback that Nebraska football fans need to know. Stone Saunders seemed to be the top target on the board. He took a couple of unofficial visits this spring, including a trip just last week to see the Nebraska Cornhuskers.
Yet, Alex Manske, a quarterback from Iowa, was at the Nebraska football camp last weekend and really impressed the staff with his arm, as well as his athleticism, earning an offer on the spot.
Manske is unranked in the 247 Sports composite rankings for 2025. He's rated as a three-star by 247 Sports and has also been offered by Wisconsin and Pittsburgh.
Nebraska football jumped in with an offer before Iowa and it seems like the Huskers are making him a priority as he will be back on campus this weekend. That's according to a report from Sean Callahan of Husker Online. 
Manske is 6-foot-3, 205 pounds and while it might seem early to focus on 2025, it's not, especially at the quarterback position. So this is a good sign for the Huskers and whether Manske is the top target on the board or Saunders, it's good to have options.
Nebraska Cornhuskers might not be done in the transfer portal
If you have read this blog, you'll know how excited I am about the Nebraska basketball team heading into next season. Yet, on Wednesday, we learned that Fred Hoiberg could have another rabbit in his hat as the Nebraska Cornhuskers are reportedly making a strong push for Rutgers transfer Paul Mulcahy.
Mulcahy is a 6-foot-6 point guard/combo guard that just entered the portal recently. He's a stellar defender and a really solid playmaker. He's actually everything Nebraska basketball needs right now, outside of another rim protector.
This would be huge! https://t.co/fJqYGHlj0L

— HuskerBR (@HuskerBr) June 15, 2023
Ahron Ulis is expected to be the point guard after transferring from Iowa. He started a bunch of games for the Hawkeyes last season. However, Mulcahy would be great competition. He can play multiple spots in the backcourt, is effective in the ball-screen game, and would add even more to the defense.
I'm sold. Hopefully, Fred Hoiberg can sell Mulcahy on joining the Nebraska Cornhuskers.
Rob Childress already making an impact for Nebraska Cornhuskers
The Huskers added another arm from the transfer portal on Wednesday, which was the third of the week. The newest addition Grant Cleavinger comes from Tulane. He had 20 appearances out of the bullpen and an ERA of more than 10. However, he was the No. 2 pitcher in the state of Kansas coming out of high school.
Cleavinger credited Rob Childress, the new Nebraska baseball pitching coach with getting him to Lincoln. That's going to be a common theme. Childress is known as a winner in college baseball and an exceptional pitching coach.
The Cornhuskers now had added four arms this week, a haul that also includes Rans Sanders, a pitcher who transferred from Omaha, as well as Bobby Olsen of Brown. Nebraska baseball added another on Wednesday night too. So the move of Chldress is already paying off.
For More Nebraska content, follow us on Twitter, like our Facebook Page, and Subscribe to the Husker Big Red YouTube Channel. You can also find our podcast on Apple or Spotify.