Nebraska Cornhuskers news: A Big Ten volleyball title, plus a huge test for Nebrasketball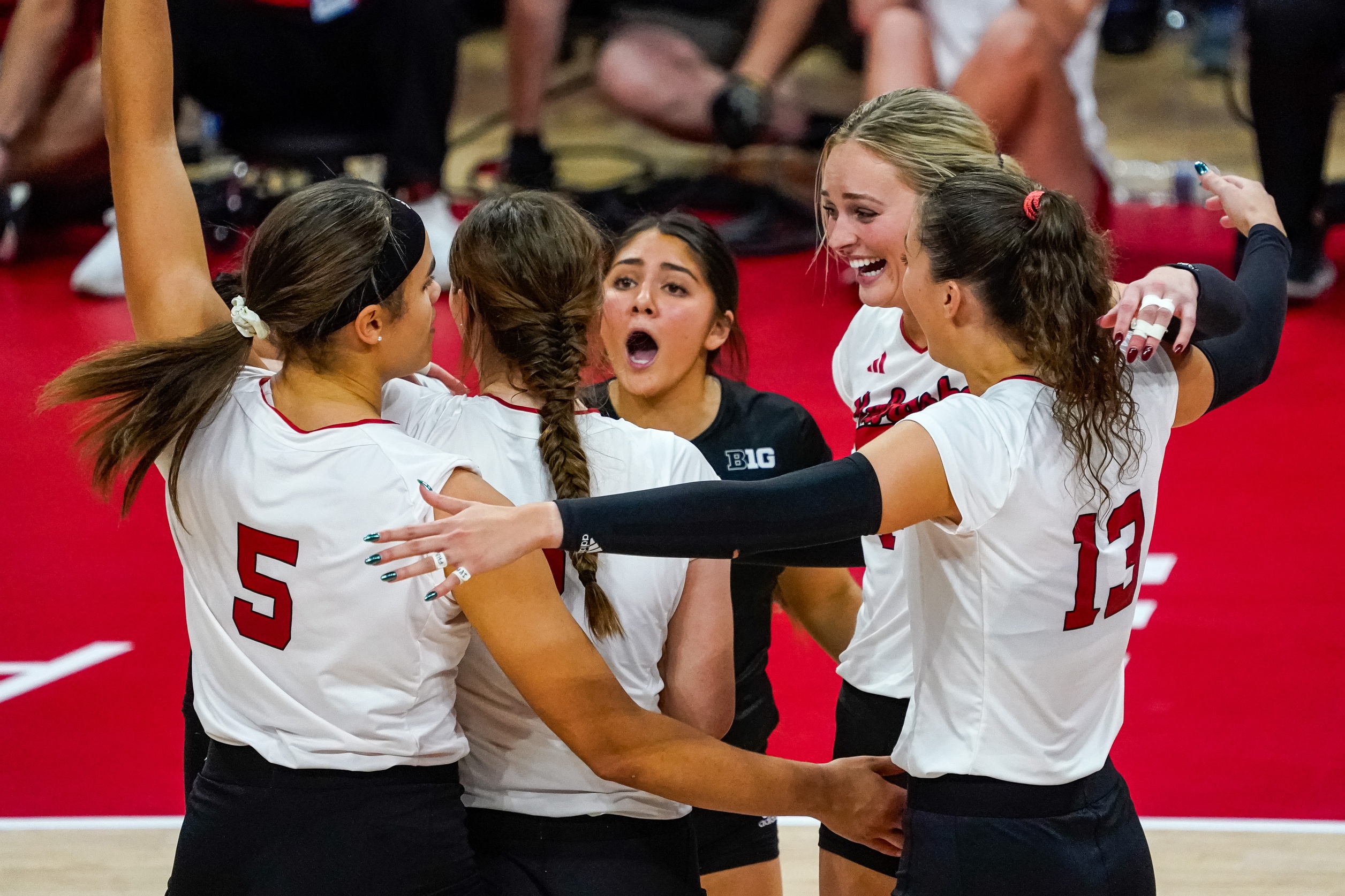 The Nebraska Cornhuskers clinched a share of the Big Ten volleyball title, plus a first test for Nebraska basketball.
It's not hard to see there is something special about the Nebraska Cornhuskers volleyball team and on Friday night, the top-ranked Huskers locked up at least a share of the Big Ten championship following a 3-0 win over Michigan.
Frankly, it didn't seem like the Huskers had to break a sweat in the sweep of the Wolverines, which was their second of the season and improved the Nebraska Cornhuskers to 17-0 in the Big Ten. Nebraska has three games left and has a three-game lead on Wisconsin (14-3).
Next up is Iowa on Sunday and if Nebraska volleyball wins that match, it will wrap up the outright Big Ten championship.
On Friday night, in the home finale, Nebraska cruised by the scores of 25-15, 25-12, and 25-20. Freshman Andi Jackson continued to come on strong and notched nine kills as well as five blocks. She also notched a .727 hitting percentage. Harper Murray also managed nine kills in a win over a team that featured her sister. Lexi Rodriguez has 15 digs and Bergen Reilly added 28 assists.
The Nebraska Cornhuskers volleyball team will play Iowa on Sunday at 2 PM CST.
Nebrasketball faces its first big test
The 4-0 Nebraska basketball team will face its first power-5 opponent on Saturday as the Huskers and Oregon State will head to the Sanford Pentagon in South Dakota for a non-conference showdown.
Oregon State is undefeated this season at 3-0. However, the Beavers are ranked much lower according to the Kenpom rankings at No. 164. Nebraska baskeball is ranked 54th, which is a reflection of how strong his team is.
There's no doubt it's Fred Hoiberg's beat team. It's up to him to get it to the postseason and this game is a big first step. Juwan Gary returned to the lineup earlier this week, which means Nebraska should be a full strength.
Gary and Keisei Tominaga were a combined 15-of-22 from the field. It also doesn't appear that the ankle injury is having any lingering effects on Tominaga.
Oregon State is a solid defensive team and is 7th in college basketball in 2-point percentage defense. The Huskers have excelled in that area through three games. Rienk Mast has been the real deal so far. So has Josiah Allick.
It will be fun to see what Nebraska basketball does against another Power-5 team. The Huskers played Oklahoma State at the Sanford Pentagon a couple of years ago and lost.
We'll see what Saturday brings in what should be a nice appetizer for Nebraska football against Wisconsin. The Huskers are an 8.5-point favorite according to DraftKings and I see them improving to 5-0 after a 77-70 win.
For More Nebraska content, follow us on Twitter, like our Facebook Page, and Subscribe to the Husker Big Red YouTube Channel. You can also find our podcast on Apple or Spotify.