Nebraska Basketball needs hot hand from C.J. Wilcher Wednesday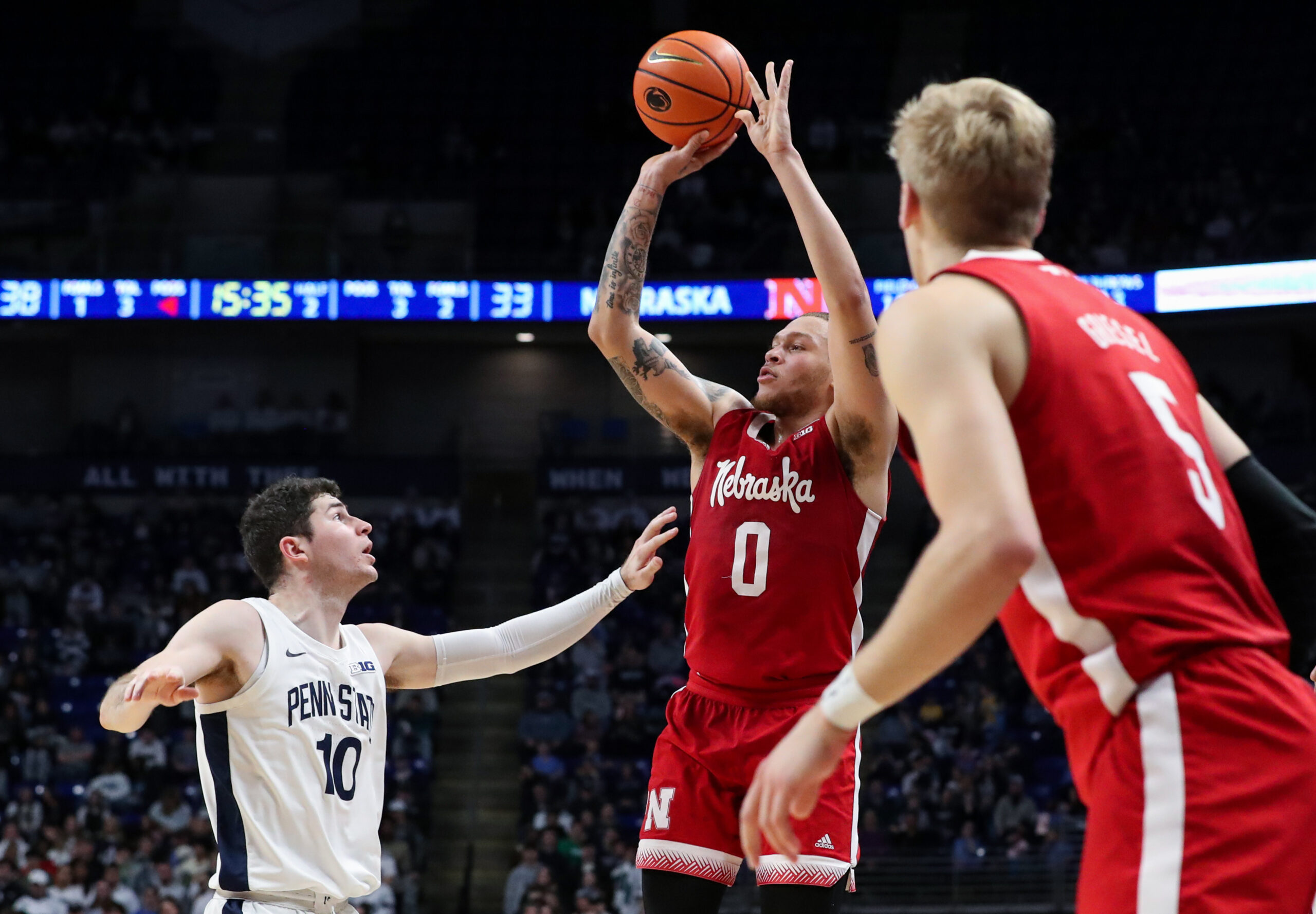 Nebraska basketball is set to face off against Minnesota in the first round of the Big Ten Tournament. There are several keys to the game in order for the Huskers to be successful. One player who will be worth watching on Wednesday night is C.J. Wilcher.
Wilcher came into the program with the reputation for shooting the three-point shot. This season has been a bit of a roller coaster for him. Take the last week for example. Wilcher had a game against Michigan State on February 28. He saw 20% from the field in 21 minutes of play. He tallied two points 1-of-5 shooting. The software attempted three three-pointers and made none.
On the other side of the spectrum, he performed a high level against Iowa. In 30 minutes of play, he shot 71.4% from the field. He was five-of-seven from the field and two of four from behind the three-point line.
Peaks and valleys for Nebraska basketball
This week alone showcased the peaks and valleys that Wilcher goes through when shooting the basketball. Some games, he is ice cold. Other games, he is scorching hot. With him, there really is no middle ground. Sunday's performance against Iowa was a good way to end the regular season.
Nebraska basketball needs Wilcher to have a hot hand. Minnesota is going to be ready for Sam Griesel and Derrick Walker. Those two are the focal points of the Nebraska basketball offense. They will undoubtedly be accounted for. The Huskers need a shooter like Wilcher to get going, and get going early. For instance, the Huskers cannot afford for Wilcher to take a shooting slump into the second half. He needs to establish himself as an offensive weapon early and often.
The Huskers are going to need stellar play from their complementary players. They cannot afford for a shooter like Wilcher to have an off-night. He could be essential for a Nebraska basketball victory on Wednesday night, and it will be intriguing to see which version of him shows up.