3 keys and a prediction for Nebraska Basketball vs Minnesota in Big Ten Tourney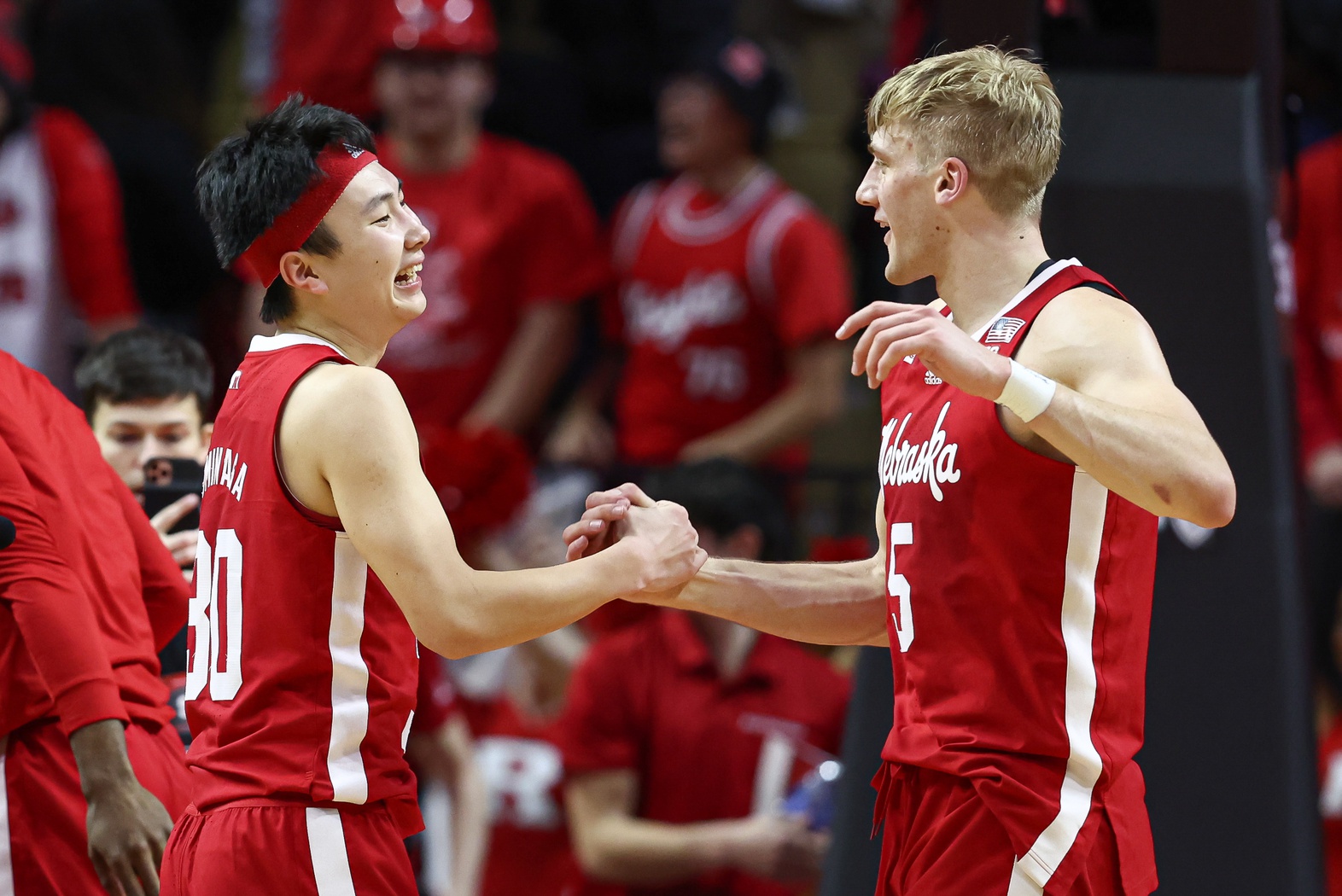 Nebraska basketball opens the Big Ten tournament on Wednesday hoping to improve its postseason resume and here's a look ahead to Minnesota.
If it doesn't seem that long ago that Nebraska basketball matched up against Minnesota, that's because it was less than two weeks ago.
The Golden Gophers hung around in the game in Lincoln. They also pushed Nebraska basketball to overtime earlier in the season and if you think the Gophers have mailed it in, consider the fact that they beat Rutgers last week and nearly beat Wisconsin — two teams fighting for the NCAA tournament.
Nebraska, which in a recent NIT projection, received a No. 4 seed, is even considered "on the bubble" by a few experts and if the Huskers could string together four wins (which would mean making the Big Ten title game) my bet is that the Huskers have a decent shot at an at-large bid.
A win over Minnesota is definitely needed to help their NIT prospects. Remember, small conference champions get an automatic berth into the NIT, so there aren't tons of at-large spots available.
Win the first two games and Nebraska basketball should be playing at least in the NIT, regardless of what happens elsewhere around the country.
First things first, Nebraska needs to beat Minnesota, and here are three keys, as well as a prediction.
Don't sleep on the Gophers
The reality is that both teams are likely heading home for the season with a loss. Nebraska's resume would take a huge hit if it lost to Minnesota and the Gophers can only keep their season going as long as they keep winning.
Winning the first game in a tournament is always difficult and Minnesota was competitive in each game. You can bet the Gophers view this as a winnable game. Dawson Garcia and Jamison Battle are also talented enough to cause problems if they get hot and Battle isn't the greatest defensive matchup for Nebraska.
Sam Griesel is really the best option. At any rate, Nebraska should win this game. It's also March and you don't want to fall victim to an upset because you were looking ahead at bracket projections.
Limit the extra possessions
One way a team can have a chance in a game like this is extra possessions and for Minnesota, that means offensive rebounds — something Nebraska really struggled to corral against Iowa and Michigan State.
Minnesota outrebounded Nebraska basketball 35-32 in the last game in Lincoln and grabbed eight offensive rebounds compared to six for the Huskers. What countered that was the 19 turnovers for Minnesota compared to just 10 for Nebraska.
The Huskers need to win the turnover battle again and as long as they keep things close on the boards, that will bode well. Minnesota has struggled all year, but if you allow a team to get second-chance points and points off turnovers, Then you have the recipe for an upset.
Lean on your seniors
Sam Griesel was spectacular against Minnesota in the previous win making 6-of-11 from the field as he scored 19 points. The Gophers don't have a great matchup for him and I wouldn't mind seeing him in the post either.
Derrick Walker is another focal point of the offense. Minnesota probably matches up better inside with him than most, but I'd still take Walker one-on-one against just about anyone. The big man went 4-of-12 in the first meeting but I don't see him shooting 30-some percent again, plus he still had four assists.
Whether Walker is scoring or creating, the ball needs to touch his hands on almost every possession and Griesel can't be an afterthought. Jamarques Lawrence, the Big Ten Freshman of the Week, and Keisei Tominaga have stolen the show in recent weeks, but to win in Chicago, the Huskers need big-time production out of their seniors.
My bet is they'll get it.
Nebraska basketball vs Minnesota prediction (9 PM EST approximately, BTN)
The Huskers are a 6.5-point favorite tonight against Minnesota. It's been well-documented that Minnesota isn't a pushover, but the Gophers have struggled all year to score. Nebraska should expect a dog fight and I wouldn't be surprised if it was close at the half.
However, I think Nebraska pulls away late and wins 69-60 to advance to the second round of the Big Ten tournament against Maryland on Thursday.
For More Nebraska content, follow us on Twitter, like our Facebook Page, and Subscribe to the Husker Big Red YouTube Channel. You can also find out podcast on Apple or Spotify.