Nebraska Basketball has work to do to reach the NIT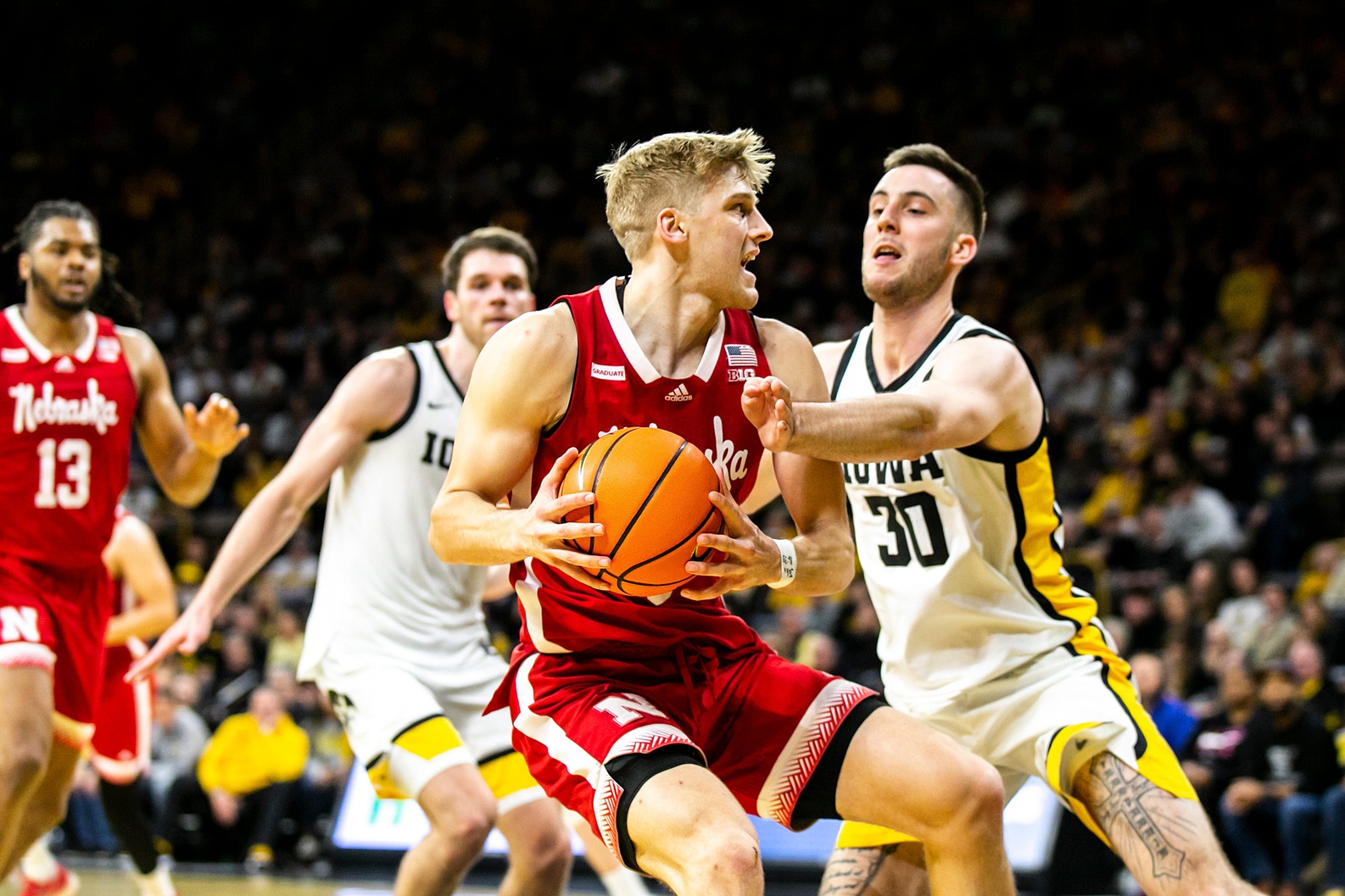 Nebraska basketball can't finish with a losing record but in order to reach the NIT, the Huskers still have work to do this week.
After a 6-2 finish to the regular season, Nebraska basketball ended the regular season with a winning record of 16-15 and the Huskers can't finish with a losing record.
That means Nebraska basketball will be eligible to be selected for the NIT. However, the tournament has changed a lot over the years. Every regular-season conference champion is guaranteed a berth, which means the at-large field of selections is smaller than when the Huskers used to frequent the tournament.
For instance, we might not have known it, but Eastern Washington losing on a buzzer-beater to Idaho State in the Big Sky tournament hurt Nebraska's chances. Eastern Washington won the regular season title so they are guaranteed an NIT berth. But if the Eagles won the Big Sky, they would head to the NCAA tournament and there would be another bid available.
So, Nebraska basketball fans need to root for every small conference champion to be the same as the regular-season champion because each regular-season champ that losses, means one less bid for the Huskers.
What does Nebraska basketball need to do to make the NIT?
NIT bracket projections aren't as plentiful as NCAA bracketology. Yet, there are two projections — one from The Barking Crow and another from D-Ratings.com.
Neither has Nebraska in the field right now. As I said, it's competitive, and being .500 in a power conference isn't enough to get you in anymore.
Nebraska basketball definitely needs to beat Minnesota on Wednesday. That's a must. And then a win over Maryland, an NCAA tournament team on a neutral floor, would be huge. Nebraska would then have 18 wins.
The magic number to make the NCAA tournament used to be 20 and you wonder if the Huskers went on a wild run and won four straight to reach the title game if they could get an at-large to March Madness?
Probably not. Their resume isn't that bad though, especially with wins at Iowa, Creighton, and Rutgers, plus home wins over Maryland, Penn State, Iowa, and Wisconsin. If the Huskers can add another quality win, plus two overall, I don't see how they are left out of the NIT.
The Huskers are as hot as any team in the country and hopefully, they can keep that momentum going at the Big Ten tournament in Chicago this week.
For More Nebraska content, follow us on Twitter, like our Facebook Page, and Subscribe to the Husker Big Red YouTube Channel. You can also find out podcast on Apple or Spotify.