Nebraska Basketball: Jamarques Lawrence will be key next fall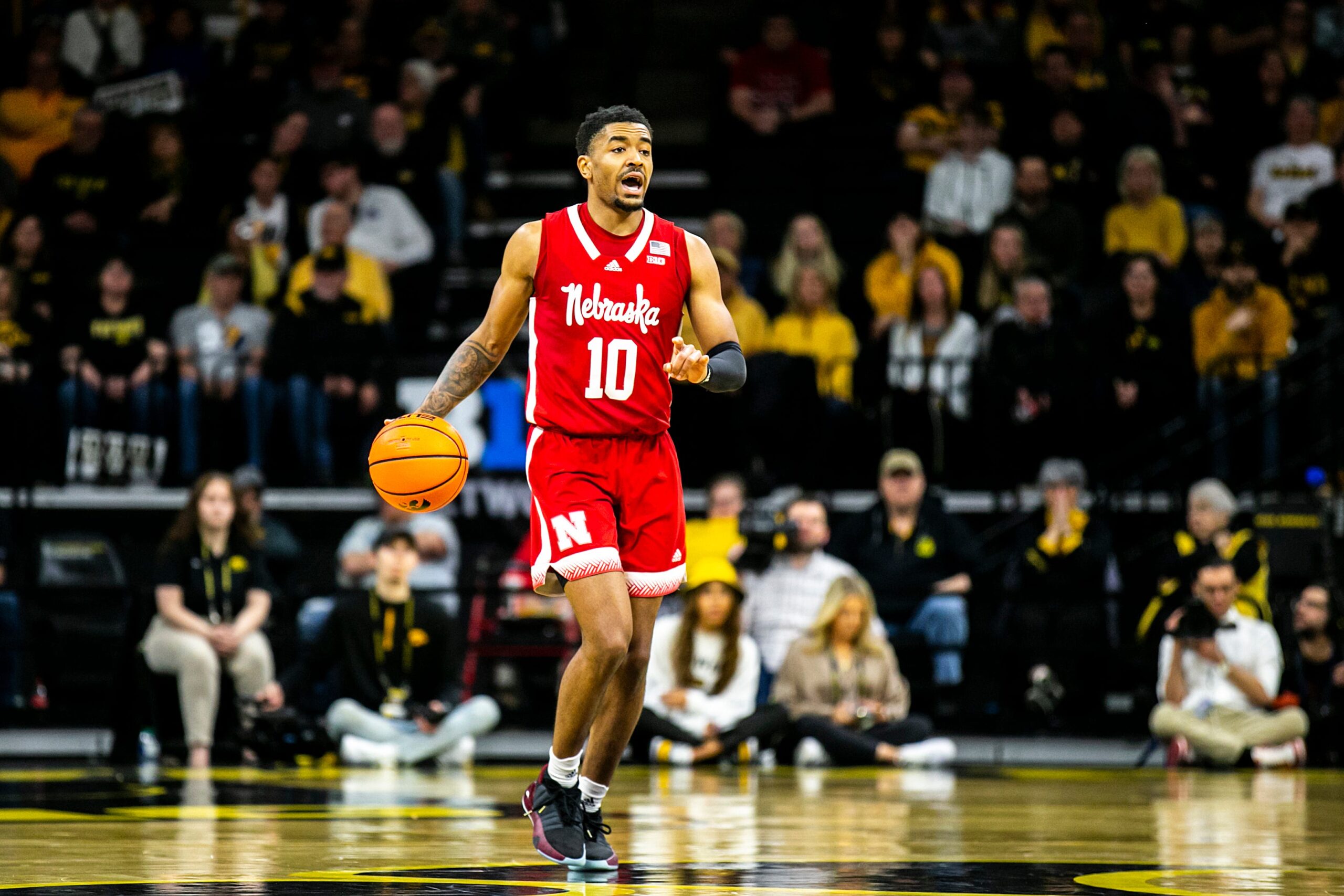 Nebraska Basketball beat Iowa by a 81-77 score on Sunday. With the win, they swept Iowa in the season series for the first time since joining the Big Ten. Perhaps even more impressive was the performance from Jamarques Lawrence on the court.
Lawrence chipped in 15 points on five-of-nine shooting from the field. He also was able to put together a solid day from behind the arc, going five-of-eight. Lawrence was another big reason why Nebraska basketball was able to sneak out a win, and he has had a very good stretch.
Injuries have forced Nebraska basketball to go deep into their bench, and play guys that they are not normally accustomed to putting on the floor. Lawrence has made the most of his opportunity. The freshman from New Jersey has tallied at least 10 points in five games he has played in so far this season. He has recorded at least 10 points in his last three games.
Perhaps even more impressive than his scoring ability, is how confident he looks when doing so. He has a variety of shots. He can shoot from behind the arc, and he also has an impressive mid-range jumper,  in which he displays body control on top of a solid shot . He is not afraid to drive to the hoop either, and that lends himself to high-percentage baskets.
Lawrence is confident when he shoots the basketball, and that is the mark of a good point guard. He does not just shoot from deep. He is selective in his shots, and shoots with control. Nebraska basketball fans feel good when he gets ready to take a shot.
Development has been a major issue for the Nebraska basketball program over the past couple seasons, but we have seen development in real time from guys like Lawrence this year. He possesses the basketball IQ, the shooting ability, and the ability to get to the rim. Lawrence may be raw in some aspects, but the talent is definitely there.
If nothing else, Lawrence has showed this season that he will be a key figure for Nebraska basketball next year.