Matt Rhule 'surfs' in epic celebration following win (video)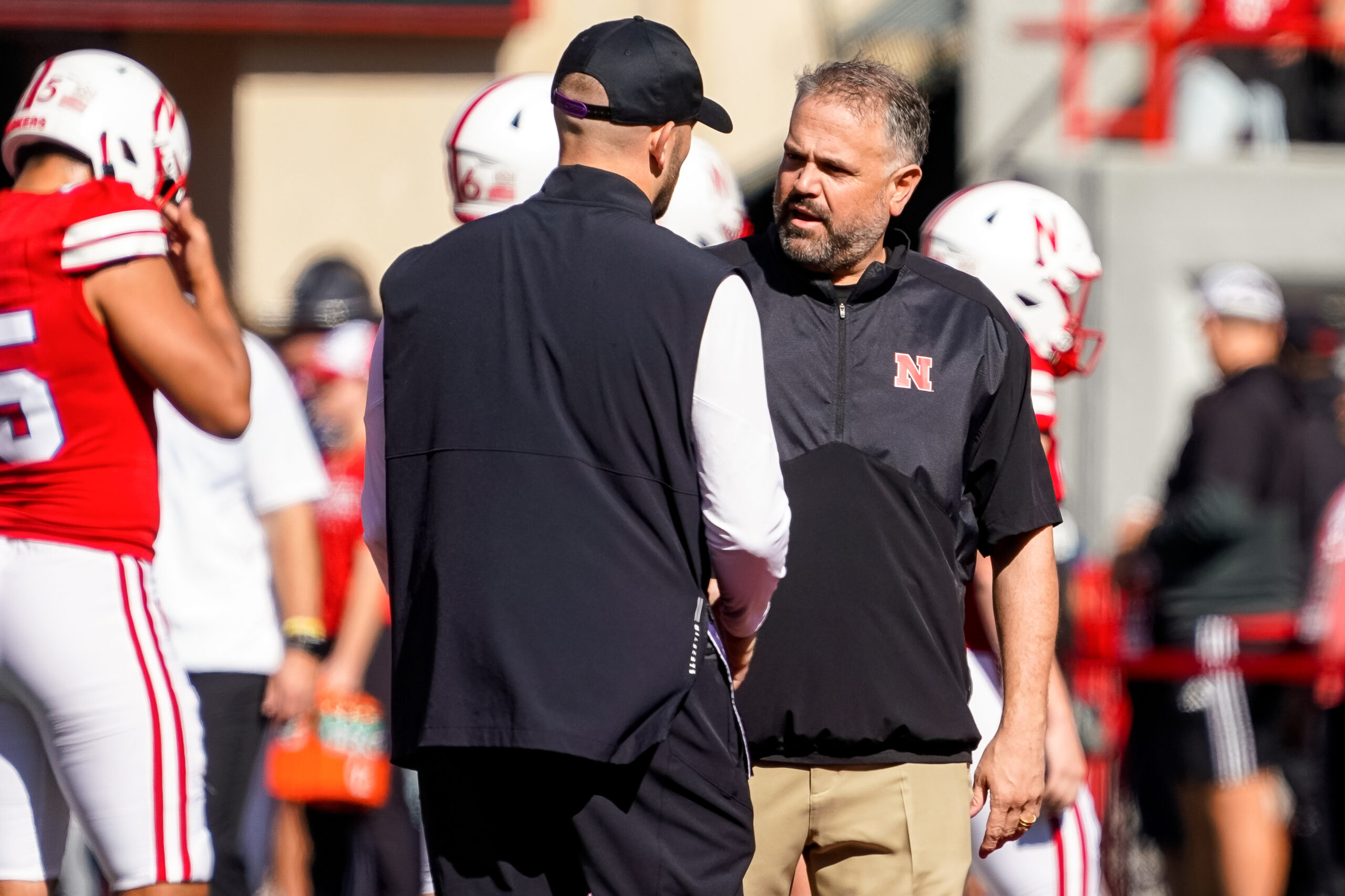 Nebraska Football head coach Matt Rhule celebrated his team's victory in a big way on Saturday afternoon.
Nebraska football defeated Northwestern by a 17-9 score for their second Big Ten win in a row, and their third win in the last four games.  Saturday's victory marked the first time program has been above .500 since the 2019 season. The Huskers last win that season came against Northwestern, courtesy of a game-winning field goal from Lane McCallum.
However, things have changed quite a bit since then.  The Huskers have appeared to right the ship after starting 0-2 this season. They now appear to have found a winning formula, as running the football has been the calling card for the team over the past couple games. They rushed for 163 rushing yards against the Wildcats, and averaged 4.4 yards per play.
Nebraska may not play the most aesthetically-pleasing football. However, they are getting the job done. Moreover, it looks like the team is buying into what the talking staff is doing. Now, Nebraska football sits at 4-3 and in the fourth spot in the Big Ten West.
Nebraska football celebrated the win in the locker room following Saturday's game. Matt Rhule celebrated in style, surfing his way through the team.
Nebraska football has a ton of momentum right now. They may not play a sexy brand of football. However, they get the job done, and appear to be buying in. Next on the docket is Purdue, as the  Huskers look to keep this successful month of October rolling. They will be searching for their first win against Purdue since 2020.
w