Nebraska Football: Take a bow, Blackshirts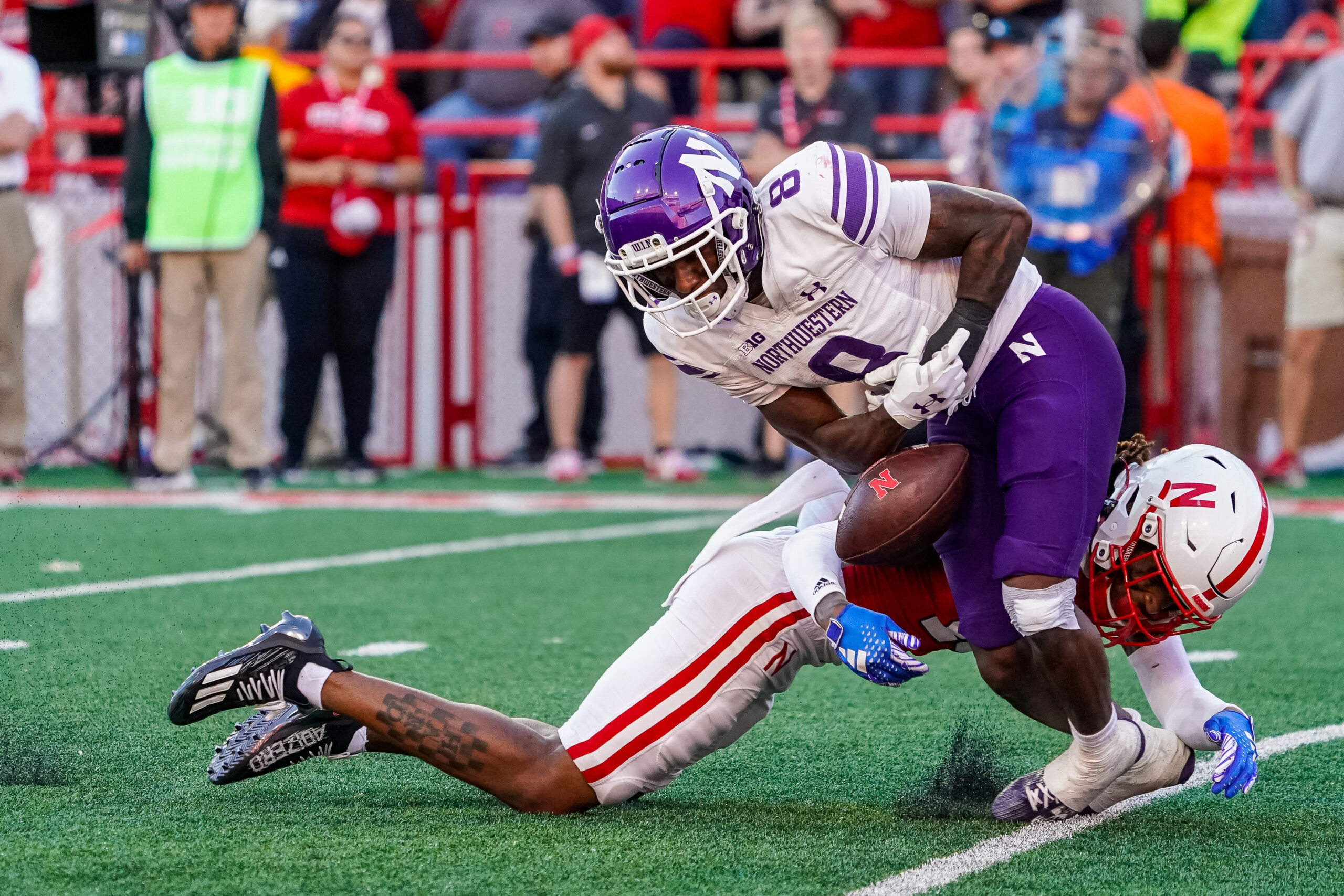 Nebraska football grinded out a 17-9 win over Northwestern on Saturday. A large part of the reason for victory was the outstanding play of the Nebraska football defense.
The game did not start in a promising way for the Nebraska football offense. Quarterback Heinrich Haarberg was intercepted on the first play of the drive. That immediately put the defensive unit in a tough spot. However, they forced Northwestern to punt, in a game that saw offense at a premium.
They were put in several difficult spots throughout the day defensively, as the Nebraska football offense struggled to get anything going. The defense allowed three field goals in the first, second, and fourth quarters respectively. Northwestern kicker Jack Olsen certainly had his work cut out for him.
On top of keeping the offense out of the end zone, the defense was also able to get to Northwestern quarterback Brendan Sullivan with ease. They recorded eight sacks and 13 tackles for loss. Nash Hutmacher spearheaded a strong game from the defensive line with 2.5 sacks. He also led the team with 2.5 tackles for loss. The Wildcats could not get anything going on first down, and often struggled to gain positive yardage at the beginning of each drive.
We also saw debuts by certain players. Defensive lineman James Williams recorded a tackle on Saturday, and also managed to be a disruption on several plays in the backfield. He fit in nicely with what the defense was trying to do on Saturday afternoon. It was good to see a player on the defensive line position come in and make an impact when asked.
Depth at the defensive line has been a problem in past years. That doesn't seem to be the case this year. A tip of the cap goes to Terrance Knighton. He has been able to get the most out of the positional unit.
The defense was able to bail the offense out quite a bit. The unit played hard, they flew to the football, and they stay true to their identity. They played the type of style that can win you football games. They have already done that several times this season.
Even when the defense gave up yardage, they were still able to hold Northwestern to minimal damage. Malcolm Hartzog was able to tackle the Northwestern wide receiver before the latter was able to find the end zone. That saved a touchdown. Even when the defensive unit broke a little bit, they still were able to limit damage.
The defense should take a bow. They played their butts off once again.  They got Nebraska closer to a bowl game in the process.