Can Nebraska Basketball close with Hunter Sallis and Brice Williams?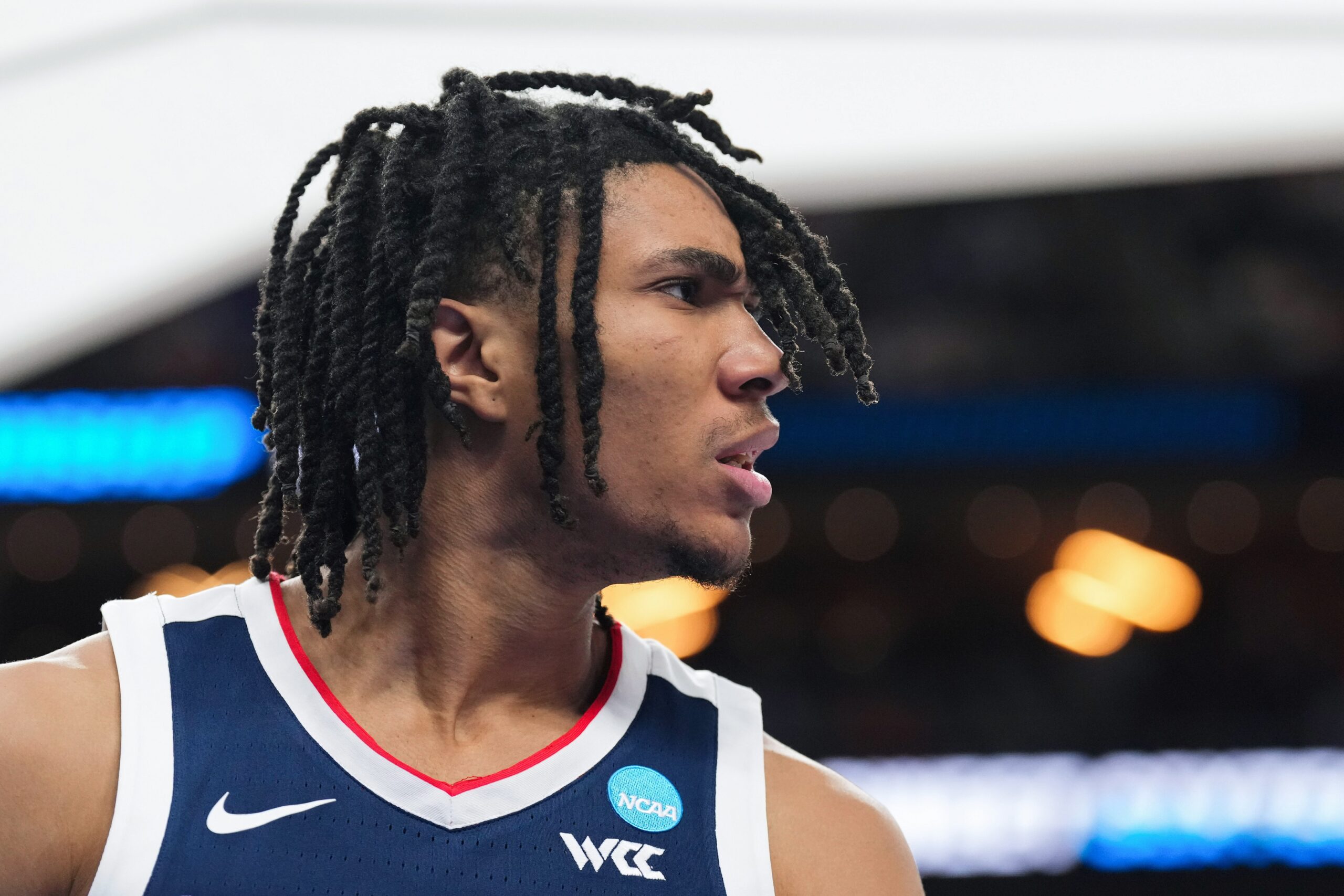 Nebraska basketball visited Hunter Sallis over the weekend and hosted fellow transfer portal target, Brice Williams. Can the Huskers close?
The Nebraska basketball program really needs to add some players from the transfer portal and thankfully, the Huskers seem well-positioned to do that.
Nebraska basketball hosted Charlotte transfer Brice Williams last weekend and according to Robin Washut of Husker Online, the visit went really well.
Williams wasn't even a full-time starter for Charlotte last season but he won the MVP of the CBI and is a really versatile player. Last season, he averaged 13.8 points per game and shot 39.7 percent from 3-point range. He also shot 53.6 percent on 2s and 84 percent at the line.
The 6-foot-7 Williams would be a perfect combo forward for Nebraska basketball. He grabbed over five rebounds a game, averaged 1.3 assists, and is a high-volume shooter. He made 1.6 3-pointers per game last season for Charlotte.
It sounds like the Huskers have a very real chance to land him after his official visit, but a number of other Power-5 programs are in the mix such as  Miami, Illinois, South Carolina, Arkansas, Georgia, LSU, Clemson, Virginia Tech, and North Carolina State.
We'll see if Williams takes any other visits, but hopefully, he won't and will announce a commitment to Nebraska basketball soon because he would be a huge addition for the 2023-24 season.
Hunter Sallis in-home visit was productive
Washut of Husker Online also had intel on the in-home visit Fred Hoiberg and the Huskers conducted with former five-star target and Gonzaga guard Hunter Sallis.
The former in-state recruit, Sallis, would be an ideal fit for Nebraska. He's an elite defender and under Hoiberg, his offensive game could really flourish, which is what he needs to become an NBA draft pick.
Washut reported that the visit went "as good as it could have." Who knows what that means in terms of a commitment but you get the feeling the Huskers are among the favorites.
I have always worried about Creighton. Washut says Wake Forest and Georgetown are programs to watch too. The next step for Sallis is releasing a cut list. Nebraska basketball should make that. Then an official visit could follow which means this transfer recruitment probably is weeks away from wrapping up.
However, the Huskers are in a good spot.
If they can land Sallis and also close with Williams and Sienna point guard Javian McCollum, who has an official visit later this month, along with Pitt Center John Hugley for that matter, who is also taking an official visit — the ideal transfer haul I outlined recently — could become a reality.
For More Nebraska content, follow us on Twitter, like our Facebook Page, and Subscribe to the Husker Big Red YouTube Channel. You can also find out podcast on Apple or Spotify.