Hunter Sallis and Nebraska Basketball need each other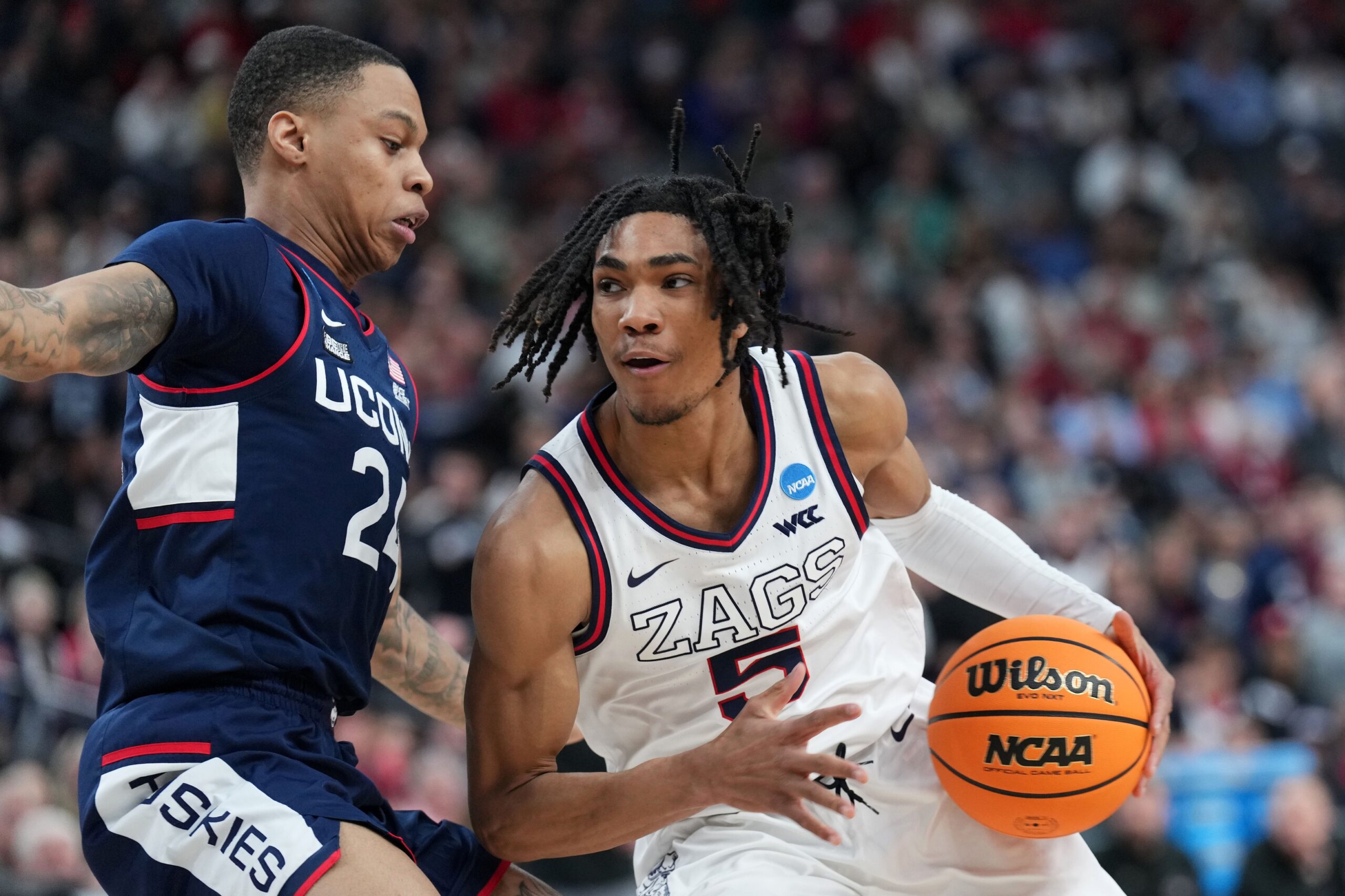 We have talked about Hunter Sallis and Nebraska basketball but here is why the two need each other next season.
The Nebraska basketball team hasn't landed any players in the transfer portal yet, but the Huskers are visiting one of their top targets on Sunday in former Gonzaga guard Hunter Sallis.
Sallis is a former five-star recruit from the state of Nebraska. The Huskers were among his finalists but it's hard to say no when Gonzaga recruits you.
However, things didn't necessarily work out for Sallis. He averaged 16 minutes per game this season but only averaged four points and shot below 30 percent from 3-point range. Yet, Sallis was still a solid contributor because of his defense. The 6-foot-5 guard/wing is elite on that end which is a great place to start.
Nebraska basketball is badly in need of a lockdown defender. Emmanuel Bandoumel was that guy last season and he's out of eligibility. That would make Sallis a plug-and-play transfer for the Huskers.
But why should Sallis choose Nebraska when a number of other programs are after him, including Creighton, another in-state program where he could have a chance to flourish?
What Nebraska can offer Hunter Sallis?
This is an important decision for Sallis too. He needs to find his game on offense if he wants a chance to make the NBA and his role, as well as development, should be key questions during this process.
That's where Fred Hoiberg comes in. He's got an NBA background and in his time with the Huskers, even if they haven't won as much as we all want, Bryce McGowens has gone to the NBA. Keisei Tominaga also saw his professional stock increase greatly, which can be said about Sam Griesel too.
Hoiberg has always been a great offensive coach. The Huskers run NBA-level stuff and he could be the perfect coach to rehabilitate Sallis on the offensive end.
The fact is that Sallis only averaged three shots per game in his Gonzaga career. It's hard to learn much about anyone in that small of a sample size. Yes, he could have been a more efficient 3-point shooter. But he's made 60 percent of his 2-point attempts meaning he can score at the rim. He's also a 75-percent free throw shooter for his career, showing that he's not a terrible shooter.
For one, he needs more opportunities and the right role. Nebraska basketball can offer that on both fronts. Sallis can easily be a guy who plays 30 minutes a night for the Huskers. He also won't get three shots per game. He'd be a top offensive option and would fill a critical need for shot creation too because he's a guy that can get to the hoop.
Sallis is an elite defender and if he can develop a more consistent offensive approach, the NBA is still a very real possibility and Hoiberg can help him unlock that potential. But the Huskers also won't have to rely on Sallis to carry the offense next season.
It's an ideal scenario and hopefully, Hoiberg can make him see that on Sunday during his in-home visit.
For More Nebraska content, follow us on Twitter, like our Facebook Page, and Subscribe to the Husker Big Red YouTube Channel. You can also find out podcast on Apple or Spotify.