5 thoughts on two huge transfer additions for Nebraska Basketball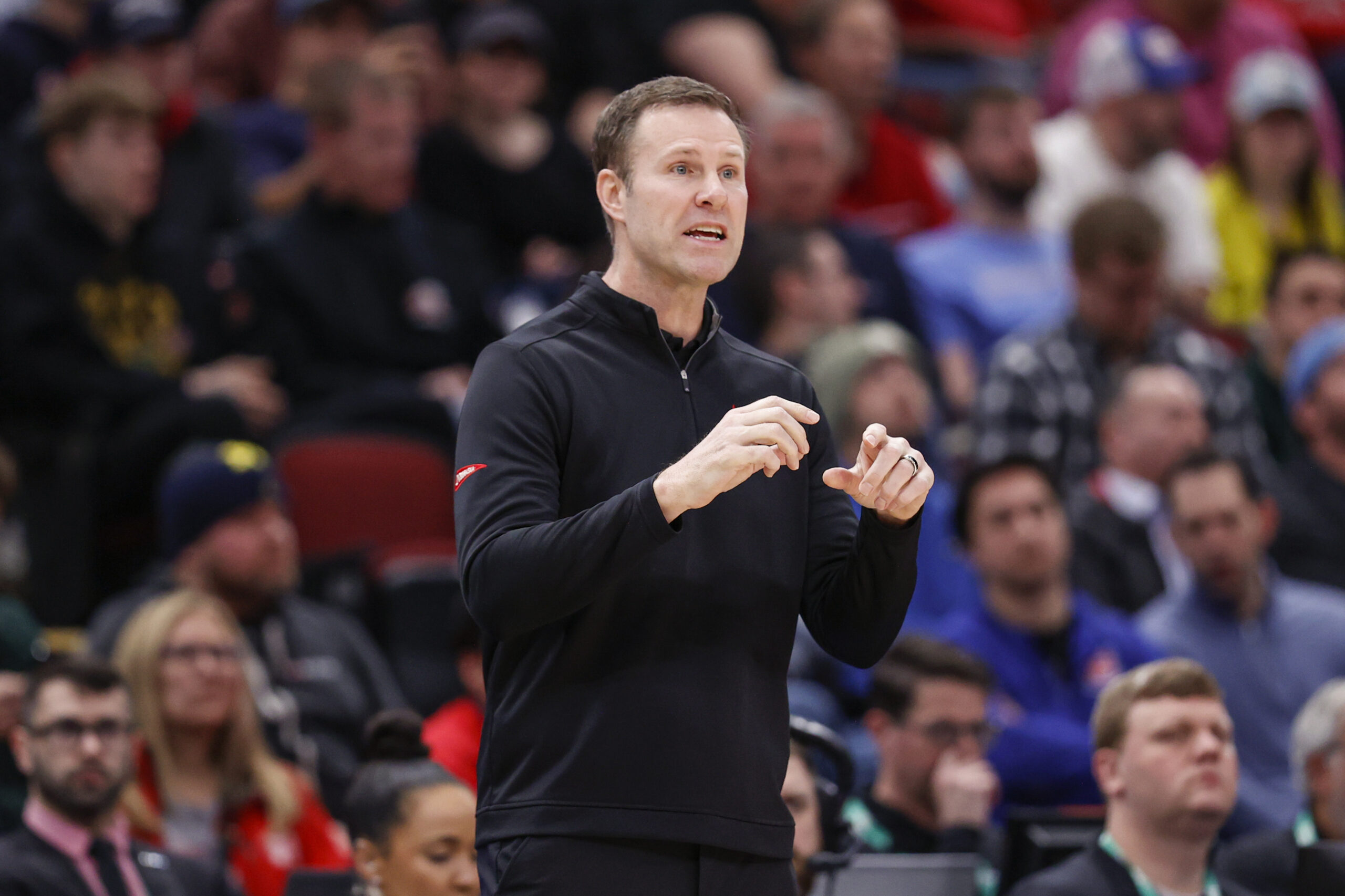 Nebraska basketball landed two huge transfers on Wednesday and here are five thoughts on the moves for the Huskers.
Earlier, I had a post written about how there seemed to be good news coming for Nebraska basketball, and within an hour, the Huskers had landed two new additions via the transfer portal.
The first pickup was Rienk Mast, a 6-foot-9 forward/center from Bradley. He was an All-Conference player in the MVC and averaged 13.8 points per game. He also ranked as the No. 3 power forward according to On3.com's rankings and the reaction has been very positive.
Yet, the Huskers weren't done. It seemed like it was only a matter of time before Brice Williams committed following his visit last weekend. He pulled the trigger on a commitment also on Wednesday, giving the Huskers two players who averaged 13 points a game last season and have two years of eligibility.
Here are five thoughts on these moves for Nebraska basketball.
An ideal Derrick Walker replacement
Mast is a perfect replacement for Derrick Walker. He's a little taller and a better shooter, but he's a really skilled player. He's totally comfortable with his back-to-the-basket and he talked about how he thinks his game fits in the Big Ten.
The Bradley transfer isn't a shot blocker or anything but he should be solid on the boards. He averaged 2.4 assists per game last season and he's a solid passer. He's also a 35-percent 3-point shooter and last season he made 0.8 3-point field goals per game.
His defensive numbers are really solid in terms of points-per-possession allowed with him on the court. Bradley averaged just 0.94 points per possession allowed per 100 possessions last season. Another thing I like about Mast is that he's a weapon in the pick-and-roll — both as a roller and shooter.
It will be interesting to see what this means about the pursuit of John Hugley. I don't know that he would want to come to Nebraska with Mast, but I could see them playing together. Hugley is strictly a low-post scorer and Mast is i versatile enough to play the four and would provide spacing too. He's actually a pretty good spot-up shooter.
I feel good about the frontcourt, especially if Juwan Gary is healthy, but the Huskers are still just one injury away from lacking a low-post threat and more depth couldn't hurt.
Love, love, love Brice Williams for Nebraska Basketball
I really wanted Julian Battle. I won't lie but I think Brice Williams might be the next best thing. He's 6-foot-7 and is a combo wing. He could probably even play some minutes at the four, just like Juwan Gary did last season.
Wiliams does everything you want offensively. He's athletic and finishes at the rim, plus he's a really good 3-point shooter. After shooting 43.1 percent as a sophomore, Williams percentage dropped as a junior with a higher volume but not much (39 percent).
Over the past two seasons, Williams has 89 3-pointers. He's also a career 51.6-percent shooter on 2-point attempts and made 84.3 percent of his free throw attempts last season.
The Huskers needed some length on this roster and Williams provides it. He can guard multiple positions and could realistically play 2-4. I could see him as the starting three or a guy coming off the bench.
Either way, he's a lights-out shooter and Nebraska basketball is much better on offense with him on the roster.
Manage expectations
It's easy to get excited about transfer portal additions and in this case, Nebraska basketball fans should be excited. Williams and Mast were both quality pickups.
However, I don't see them averaging a combined 27 points per game as they did a year ago. Getting used to the Big Ten is going to take some time. These guys aren't coming from low-major leagues by chance. The MVC and C-USA are both solid conferences, but you do have to manage expectations a little.
There are going to be plenty of scoring chances. Nebraska did lose two of its top scorers from last season but if Keisei Tominaga comes back, his usage rate is going to be high. The Huskers are also after Latrell Wrightsell and Hunter Sallis along with Javian McCollum, another scoring point guard.
It seems to me like the Huskers will get Wrightsell or McCollum. Then it will come down to whether or not they can get Sallis. If he decides to go elsewhere, the Huskers could take Wrightsell and McCollum and be satisfied.
But regardless of how things shake out, I would expect the production of both players to drop a little bit in the Big Ten.
Fred Hoiberg is building a solid roster
Mid-major transfers are always a little riskier. There is more projection that needs to be made. That's why it would be great to see the Huskers land another talented athlete such as Hunter Sallis.
Nebraska still needs a lead guard. That's been one of the biggest needs, yet there are two solid candidates. The Huskers also need a defensive stopper in my opinion and Sallis is that. He could also really improve his draft stock with a bigger offensive role in Lincoln.
Look no further than Griesel, Walker, and Tominaga to see that Hoiberg can still help guys improve their NBA draft stock. Yet, even if no additions are added outside of a point guard, the Huskers are in a good shape.
With another piece or two, I think Hoiberg will have a roster capable of winning 20 games next season. Sallis and Wrightstell/McCollum would have me feeling really good, assuming Keisei returns.
The next domino?
Wrightsell and McCollum are both expected to take visits to Nebraska this weekend. The Huskers could try to land one of those guys and then go hard after Sallis to complete their haul.
I have no idea if there is a preference. Wrightstell averaged over two assists per game last season and while he doesn't have as much experience as a point guard as McCollum, I trust Fred's evaluation.
Both are dynamic scorers and playmakers. McCollum has strong ties to the staff, while Wrightsell is from the state of Nebraska and there has been talk about Nebraska basketball recruiting him and Sallis to play together.
A Sallis/Wrightsell combo would be a dream finish for the Huskers to their 2023 transfer portal haul and it's one that actually feels pretty realistic.
For More Nebraska content, follow us on Twitter, like our Facebook Page, and Subscribe to the Husker Big Red YouTube Channel. You can also find out podcast on Apple or Spotify.