3 takeaways from Nebraska Basketball win over Minnesota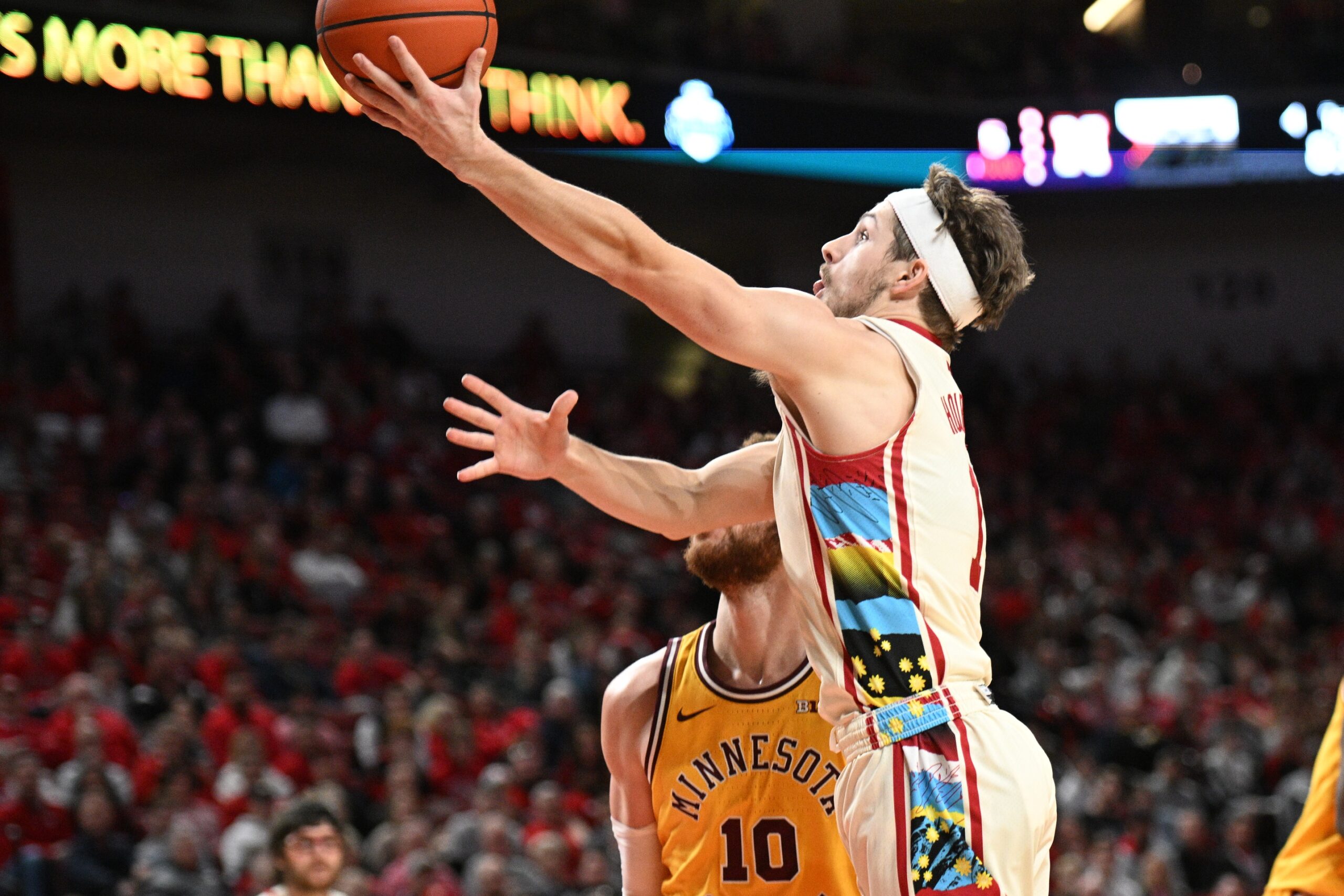 The Nebraska basketball team has now won four games in a row and here are three takeaways from the Huskers' win vs Minnesota.
Inside a packed house at Pinnacle Bank Arena on Saturday, Nebraska basketball kept the magic going as they knocked off Minnesota by a score of 78-67.
The win improved the Huskers to 15-14 overall, as well as 8-10 in the Big Ten conference. A season that once seemed over, is very much alive. There are two games left including a final home game on Tuesday night against Michigan State.
Nebraska is playing as well as anyone in the conference right now and that continued on Saturday. The Huskers weren't perfect but basically controlled the game wire-to-wire and here are three takeaways.
Postseason play isn't a pipe dream
It seemed crazy a few weeks ago when we were talking about what Nebraska needed to do to reach the NIT, but the Huskers have done it. If they beat Michigan State or Iowa next week, they will finish with a winning record and will at least be .500 at the end of the season.
What's really impressive is how Fred Hoiberg has been able to do this down two starters. Nebraska has been stellar on the defensive end and has found its formula on offense. This team has an identity and it's flourishing at just the right time.
The NIT sure seems like a good bet for Nebraska, if like I said they win a couple more games, but what if the Huskers beat Michigan State and Iowa? If Wisconsin loses to Michigan on Sunday, the Huskers would already move into 10th place, meaning they could avoid the first day of the Big Ten tournament.
If they finished 10-10 and 17-14 overall, who is to say the Huskers wouldn't be on the bubble? If Nebraska basketball then won 2-3 games in the Big Ten tournament, getting 19-20 total, an NCAA tournament berth could be possible.
I know it's way down the road, but just having this conversation is fun and it's a huge sign of progress.
Winning a different way
Keisei Tominaga has been the driving force behind many wins for Nebraska basketball in this win streak. Derrick Walker too. But on Saturday, the Huskers didn't shoot the ball well from 3-point range at all (4-of-15), yet still won the game easily.
Tominaga buried a triple early in the game and a key one early in the second half as Minnesota tried to make a run. The Golden Gophers hung around and didn't get blown out, but it never felt like the result was really in doubt.
Sam Griesel was really good and took 16 shots, making eight on his way to 19 points. Minnesota made it tough for Tominaga to get shots and did a solid job on Walker, who made just 4-of-12. But Griesel, CJ Wilcher, Sam Hoiberg, and Jamarques Lawrence all reached double figures.
Nebraska only had seven assists — so this game was about making plays one-on-one and led by Griesel, Nebraska was able to do just that and it was good to see the Huskers keep things rolling, even though they shot just 27 percent from beyond the arc.
Sam Hoiberg has been a revelation
It was easy to say that Sam Hoiberg was only on the Nebraska basketball team because of his dad, but he's certainly ended that narrative in the past nine games.
After playing just sparingly early in the season, Fred turned to his son when injuries struck and over the past nine games, Sam has been simply outstanding averaging seven points and three rebounds, while making 7-of-14 shots from 3-point range (50 percent).
Hoiberg has played 23 minutes or more in each of the past three games and he's been incredibly productive. His defense has been stellar and he's got five steals in three games and just three total turnovers. Hoiberg scored 11 points on Saturday and grabbed six rebounds for the second straight game.
His 11-point, two-steal, six-rebound game against Maryland was huge and his steal/score in overtime was crucial. On Saturday, he had a key offensive rebound and a bucket when the Gophers were mounting a comeback. He also went a perfect 5-for-5 from the charity stripe.
You need good guard play to win and Hoiberg has been providing it off the bench. He's played 19 minutes or more in six straight games and it's not a coincidence that the Huskers have won five of six.
Hoiberg isn't doing anything fancy. He's just playing winning basketball and so are the Huskers.
For More Nebraska content, follow us on Twitter, like our Facebook Page, and Subscribe to the Husker Big Red YouTube Channel. You can also find out podcast on Apple or Spotify.