3 keys and a prediction for Nebraska Basketball vs Minnesota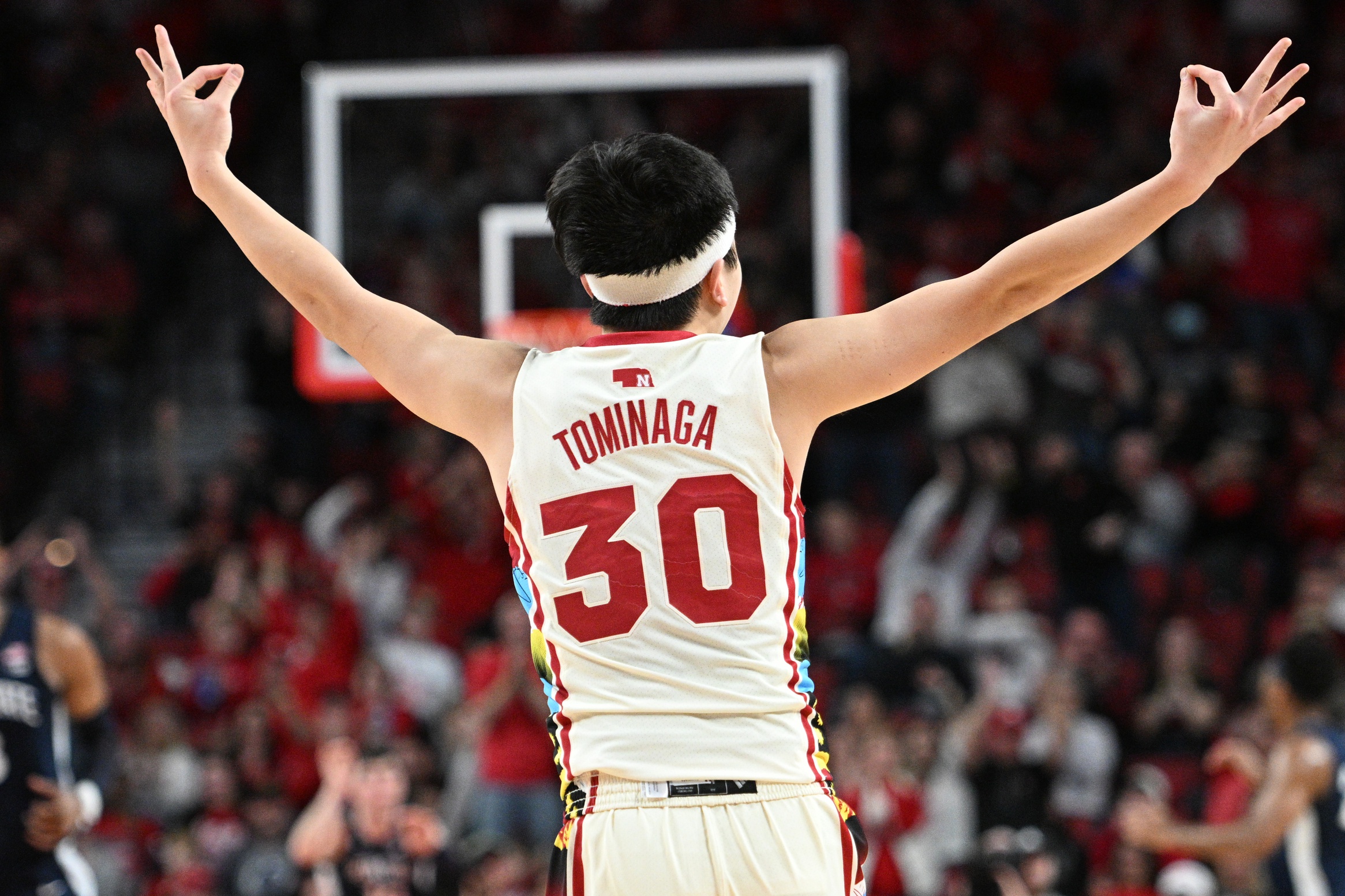 Nebraska basketball has won four of five games and looks to continue its winning ways against Minnesota.
On Saturday, the Nebraska basketball team will host Minnesota for the second of three straight home games. The Huskers have won three in a row and four out of five games.
They are now 7-10 on the season in the Big Ten conference, as well as 14-14 overall. One of those seven wins came in overtime against Minnesota at the Barn earlier this season.
The Gophers have struggled since then. Minnesota has just one win in Big Ten play and is 7-17 overall. Minnesota is ranked last in the Big Ten in scoring offense during conference play and also scoring defense.
Nebraska is listed as an 8.5-point favorite and here are three keys as well as a prediction for Nebraska basketball against Minnesota.
Don't get comfortable
The Huskers have won almost all of their Big Ten games this season as the underdog. The only time they were actually a favorite was at Minnesota, at least if memory serves correctly.
Iowa, Penn State, Ohio State, Maryland, Wisconsin, and Rutgers were all favored to beat Nebraska and a few of them were favored by five points or more.
This time around, Nebraska is the favorite. The Huskers can't afford to play down to Minnesota, which has a pair of really talented players in center Dawson Garica, a former top 100 recruit, and Jamison Battle.
The Gophers aren't devoid of talent. The Big Ten is just really difficult this year. Minnesota hasn't been good either, but they are capable of making it close and pulling an upset if the Huskers aren't focused.
Stick with the bread and butter
Keisei Tominaga has scored 20 points or more in five straight games and the Huskers need to keep both him and Derrick Walker going. Garcia is a 6-foot-11 big man, yet in the first matchup, Walker was effective inside shooting 9-of-17 for 22 points. He also dished out seven assists.
Walker is sure to get doubled and his passing has been stellar all season long. The Nebraska basketball center and Tominaga have a nice connection too in terms of Keisei cutting to the hoop and Walker finding him.
Having a big guy with elite passing skills is a big plus. I also wouldn't be surprised if we saw Sam Griesel in the post a little more in this matchup. Minnesota really struggles to defend 2-point shots, although their 3-point percentage defense ranks last in the Big Ten.
So get Walker going and also Keisei, who only played 12 minutes and took four shots in the first game. Minnesota will have to guard him much differently and frankly, I don't see how they slow him down.
Limit the freebies
A big key in this game for Nebraska basketball is doing the little things well. The Huskers can't allow Minnesota to get extra possessions through turnovers or offensive rebounds. Nebraska also has to limit fouls and not let Minnesota, a team that struggles to score, get easy points at the line.
The goal is always to keep the number of fouls and turnovers under 10 and if Nebraska basketball does that or comes close, Minnesota shouldn't stand a chance of pulling the upset.
Nebraska basketball vs Minnesota prediction
I'm taking the Huskers. Their defense has been really solid and Tominaga is on fire. Derrick Walker has always been spectacular and this team just has mojo. They are playing their best basketball and it continues on Saturday with a 73-62 win over the Gophers.
For More Nebraska content, follow us on Twitter, like our Facebook Page, and Subscribe to the Husker Big Red YouTube Channel. You can also find out podcast on Apple or Spotify.