3 predictions for Nebraska football vs. Maryland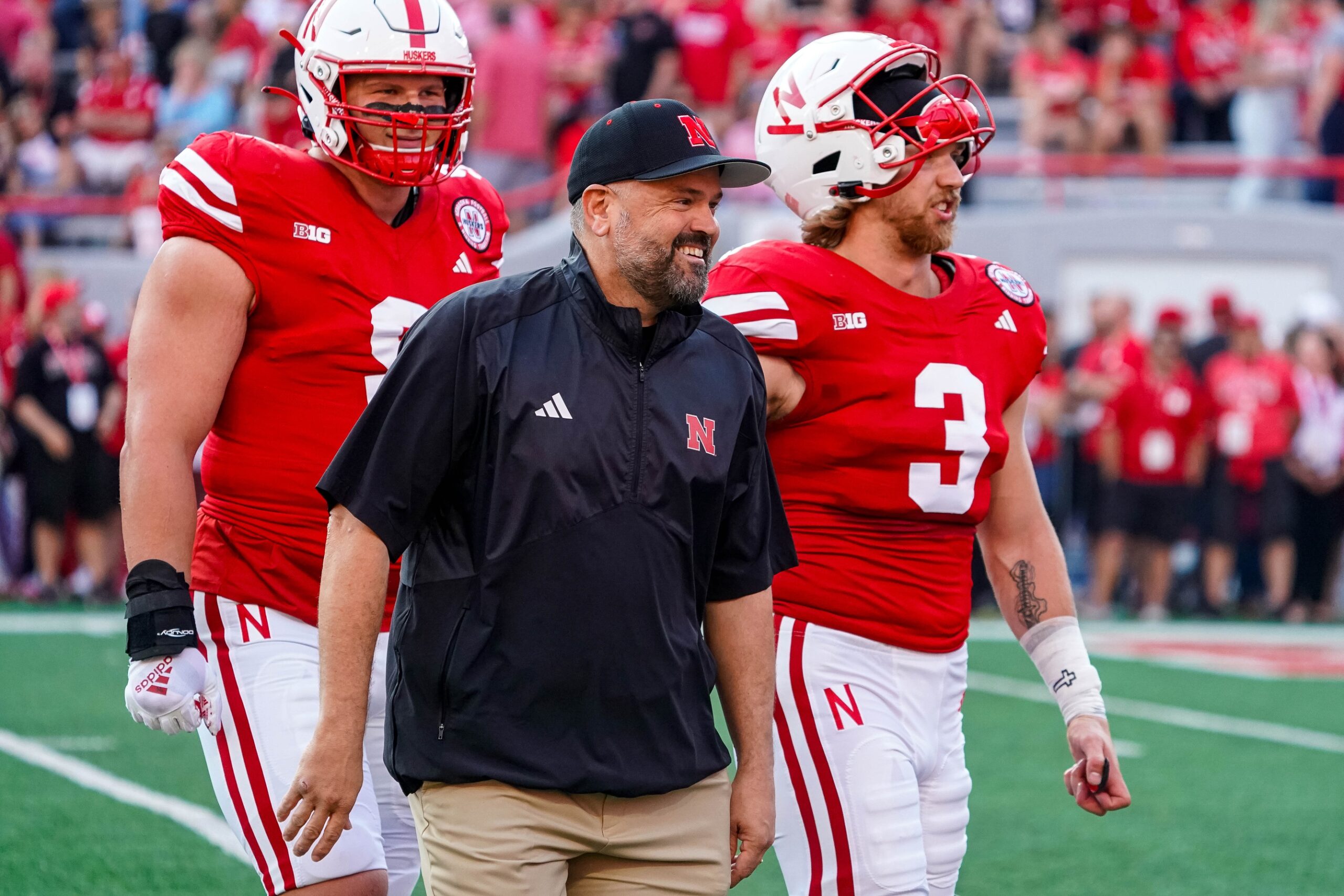 Nebraska football has a monster game on Saturday against Maryland and here are our final predictions for the Huskers.
There's no question that Saturday's game against Maryland is the biggest of the season so far for Nebraska fotoball, as the Huskers try to reach bowl eligibility.
Getting that sixth win would feel like such a milestone. I know the Huskers are still alive in the Big Ten West race, sitting one game back of Iowa. However, getting to a bowl is the first thing this program needs to achieve.
It would be a huge sign of progress. It would also mean a great deal to Nebraska football fans, plus players like Luke Reimer, Quinton Newsome, Ty Robinson, and Nick Henrich — all the guys who have been there through it all.
Last week was a missed opportunity. This week, Nebraska football is a home dog. Will the Huskers pull the upset and mark off one season goal? Here are three predictions and a final score.
Nebraska is going to run for over 200 yards
I don't have any real reason for this prediction — it's just a feeling. Nebraska football has the best rushing attack in the Big Ten with 186 yards per game. Maryland is fifth in the Big Ten in rushing defense. The Terps also allow just 3.3 yards per carry.
Make no mistake, this Maryland team is talented. But I feel like Nebraska will have the mindset of Heinrich Haarberg this week — as Marcus Satterfield said — running through a guy's facemask.
The offensive line didn't play well last week. I think they rebound and so does Heinrich Haarberg, who breaks off a long run or two to help the Huskers hit 200 or at least close. Emmett Johnson will have a nice day too and will go for over 70 yards rushing for the third straight home game.
Maryland is similar to Purdue and Michigan State — their pass defense is poor. The Huskers will need to take advantage, but more than anything, they need to run the ball well to win and around 200 feels like the magic number.
The Blackshirts will get to Taulia Tagovailoa
If you want to know why Maryland is favored to win this game, it's because of their quarterback Taulia Tagovailoa. There's a reason SEC teams were willing to pay this kid over a million dollars to jump into the transfer portal.
Unfortunately, since the loss to Ohio State, it's all gone downhill. Maryland has lost four games in a row. Penn State and Ohio State were two. But Illinois and Northwestern also beat the Terps in recent weeks, which should make Nebraska fans feel better about this matchup.
Personally, I'd love to see some bad weather. Regardless, the Huskers have to be stout against the run, as they usually are, and force Tagovailoa into long down-and-distances. Maryland ranks 11th in sacks allowed. Nebraska's pass rush is second in the Big Ten with 28 sacks. Nebraska also has 181 total pressures via Husker Online, which is nearly 20 pressures per game.
Nebraska hasn't rushed the passer like that since 2015. And the best defense against a good quarterback is a good pass rush. I don't see Nebraska winning this game without a solid pass rush and after last week, the Blackshirts will be hungry to make amends, which they will do with 3-4 sacks.
Nebraska protects the ball
At some point, considering the law of averages, Nebraska football is going to have a game with zero or maybe just one turnover. The Huskers have turned it over seven times in the past two weeks. They also turned it over twice in the first quarter against Northwestern three weeks ago.
It's been a huge problem and if it rears its ugly head again this week, Maryland will leave Lincoln a winner. Yet, the crowd should be electric and I fully expect Nebraska to play better than last week.
In terms of giveaways, this game feels like one where Nebraska will try to work the clock and shorten the game. There will be lots of runs, and I'm going to go out on a limb and say Nebraska won't turn it over more than once.
Prediction: Nebraska 20, Maryland 13. 
For More Nebraska content, follow us on Twitter, like our Facebook Page, and Subscribe to the Husker Big Red YouTube Channel. You can also find our podcast on Apple or Spotify.