3 keys and a prediction for Nebraska Basketball vs Maryland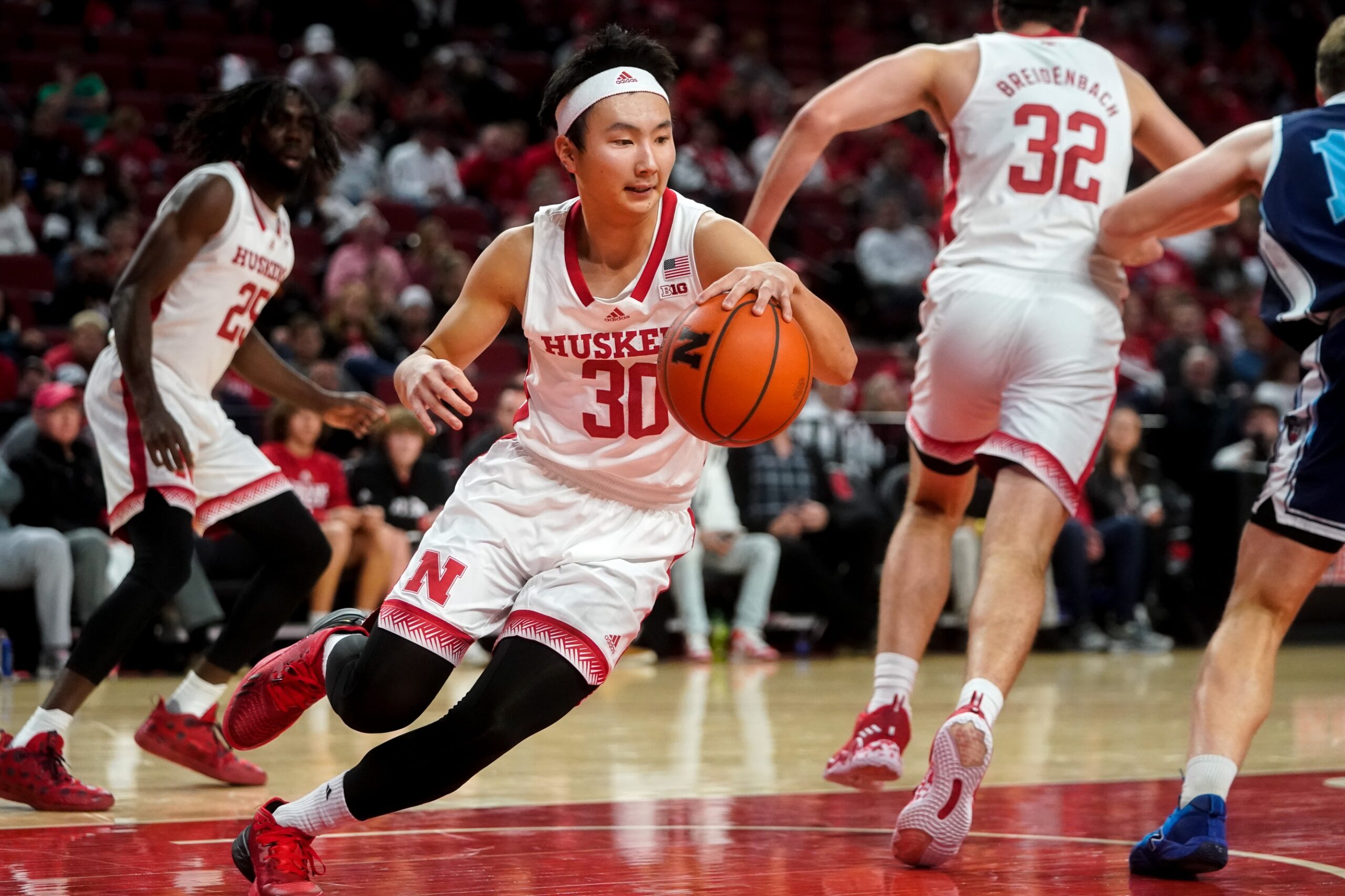 Nebraska basketball can even its record on Sunday against Maryland and here are three keys, plus a prediction.
It's been a while since Nebraska basketball played truly meaningful games late in February, but that's what we have Sunday at Pinnacle Bank Arena — an important basketball game.
The Huskers have made it important with two straight wins. They upset Wisconsin at home last weekend, then followed it up with a win as a 14-point underdog against Rutgers on Wednesday.
Suddenly, a lost season has hope. Nebraska basketball is 13-14 overall and 6-10 in the Big Ten. But with three straight games at home, an NIT berth suddenly seems possible.
First things first, Nebraska needs to knock off Maryland, a team that just defeated third-ranked Purdue. The Terps don't get talked about enough but they are going dancing in March.
Maryland is 18-8 overall and 9-6 in the Big Ten. Maryland is also a five-point favorite Sunday (5 PM EST, Fox Sports 1), and here are three keys for Nebraska basketball, as well as a prediction.
Derrick Walker needs a big game
Maryland is a strong defensive team and in Big Ten games, nobody is allowing fewer points per game than the Terps who surrender just 63.3. Maryland does this by pressuring the ball, mixing up defenses, and has one of the slower tempos on offense in college basketball.
Kenpom ranks Maryland 289th in terms of adjusted tempo. Nebraska is 227th, so I would expect this game to be more of a grind. One thing Maryland doesn't do as well is defend the 2-point shot. The Terps are 10th in 2-point percentage defense and outside of 6-foot-9 Julian Reese, they don't have anyone who can guard Walker.
Walker was 8-for-12 from the field in the first meeting and Nebraska needs a similar effort. He'll have to make an impact as a passer too because Maryland will throw some different looks at him but the more touches Walker gets inside, the better it will be for Nebraska.
Limit fouls and turnovers
Offensively, Maryland doesn't do anything spectacular despite being ranked as the No. 32 adjusted offense according to Kenpom.
One reason for that is the ability to get to the free-throw line. Maryland ranks in the top 100 nationally and in Big Ten play, Maryland is fourth with 16.9 free throw attempts per game and third with 13.1 free throw makes per game.
Those hidden points really add up. In the first meeting against Nebraska basketball, the Terps went 24-of-26 from the charity stripe, outscoring the Huskers by 15 points right there. Jahmir Young, Hakim Hart, and Reese combine for about 12 attempts per game and that number — high or low — will be a key factor.
Remember when the Huskers beat Penn State — they had less than 10 turnovers and fouls. That's the recipe for winning on Sunday night.
Keep Keisei going
Confidence is a tangible thing and Nebraska has it right now, especially Keisei Tominaga. He's scored at least 11 points in nine of his last 10 games and he's had four straight with at least 22. In this 10-game stretch, he's making 3.2 triples per game.
Nebraska needs that to continue.
However, the one game during this stretch where he didn't reach double figures came against Maryland. He didn't attempt a triple and only scored three points.
Nebraska has to get more production from him this time around and without Tominaga hitting some 3-pointers and scoring in double figures, it's really hard to see Nebraska winning this game.
Nebraska basketball vs Maryland prediction
That being said, I think Tominaga has another stellar outing. The 20-point streak might come to an end, but the Terps are going to have a tough time focusing on Walker, as well as Nebraska's shooters. CJ Wilcher needs another good night but he should be brimming with confidence after going off at the RAC.
Maryland just beat Purdue. But the Vault is going to be rocking and I expect another inspired effort from the Huskers who notch quite possibly their best win of the season in exciting fashion, 68-65.
For More Nebraska content, follow us on Twitter, like our Facebook Page, and Subscribe to the Husker Big Red YouTube Channel. You can also find out podcast on Apple or Spotify.