3 takeaways from huge Nebraska basketball win over Rutgers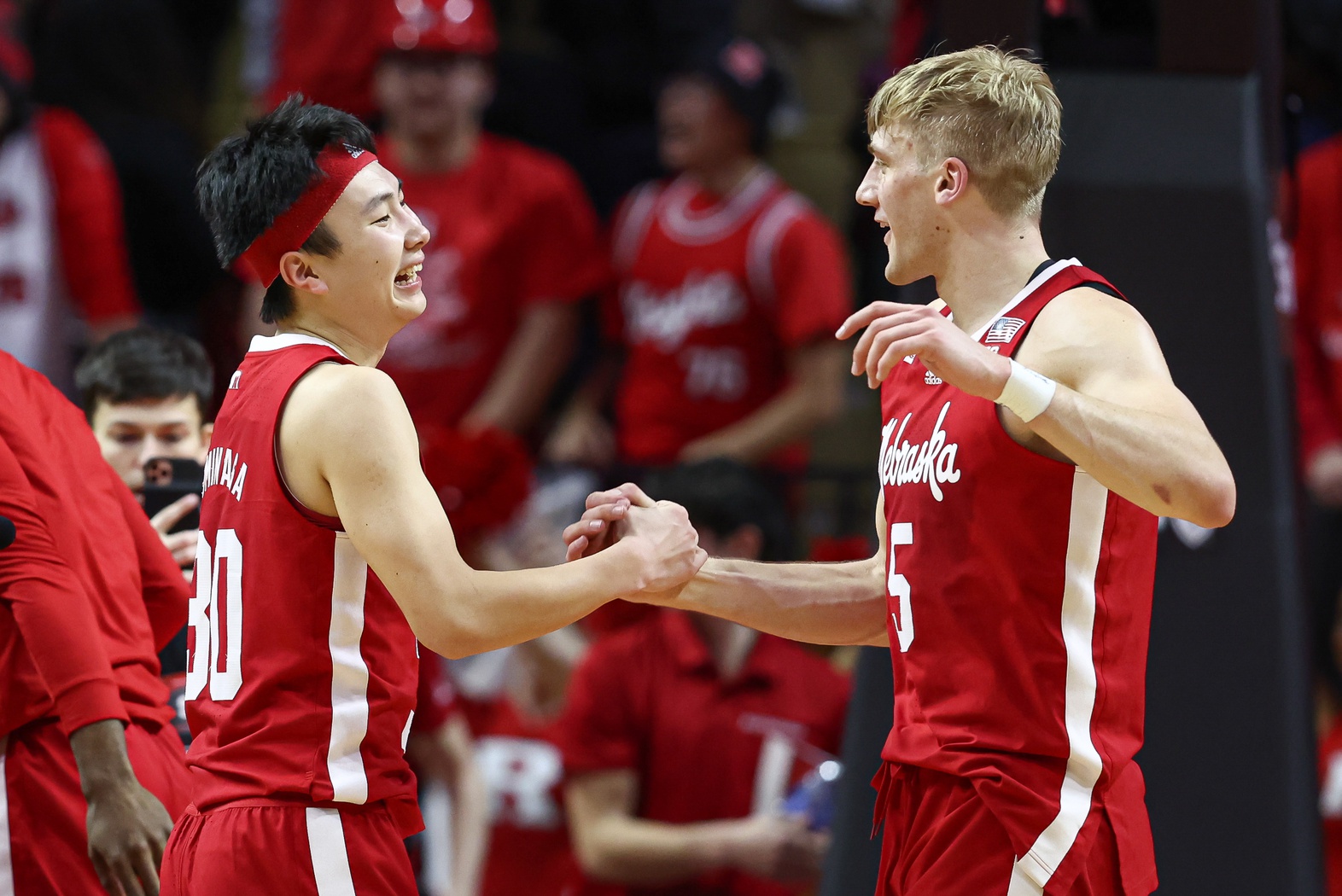 Nebraska basketball notched arguably its biggest win of the season on Tuesday night at Rutgers and here are three takeaways.
How about them Huskers?
As a 14-point underdog, the Nebraska basketball team went on the road and did something it hasn't done all season — win back-to-back Big Ten games.
Rutgers is a team that is likely headed to the NCAA tournament and was tied for fourth place in the Big Ten coming into Tuesday night. However, the Huskers shot lights out. CJ Wilcher, a New Jersey native was spectacular and so was Keisei Tominaga who finished with 22 points and connected on four triples.
As a team, Nebraska basketball made 12, while Derrick Walker and Sam Griesel were able to score inside. In the end, Nebraska hit free throws and Rutgers was never within two possessions in the last two minutes.
That's pretty impressive and here are three takeaways from the Huskers 82-72 win over Rutgers.
CJ Wilcher was the spark Nebraska needed
The Huskers were going to need some kind of outlier to win this game and they got it from Wilcher who connected on five 3-pointers. He came out firing and hit three from beyond the arc in the first nine minutes.
Rutgers still led for much of the first half but Wilcher's hot start allowed Nebraska basketball to stay in the game early and in the RAC, that's easier said than done.
Rutgers has one of the best home-court advantages in the conference, which only makes the win even more impressive. And in the long term, it's exciting to see what this team can do when Wilcher and Tominaga are both in the game and shooting the ball well.
Fred Hoiberg decided to start both and it proved to be a shrewd move.
Derrick Walker and Sam Griesel were tough as hell
In my preview, I said Nebraska was going to have to make tough shots. Rutgers is one of the best defensive teams in the country and they don't make anything easy.
But Derrick Walker and Sam Griesel delivered in a big way. Walker was 8-for-10 from the field. He also scored a number of key buckets down the stretch as Rutgers tried to rally and nearly everyone was with a defender draped all over him.
Griesel did the same thing and really helped carry this team down the stretch. He finished with 12 points, grabbed 11 rebounds, and dished out five assists. This was a perfect example of why you need a good point guard to close out games. He didn't turn it over, got good shots, and made free throws when it mattered, as well as going 5-for-6 from the field.
A massive win for Fred Hoiberg and Nebraska basketball
You have to mention Keisei Tominaga and his 22 points. He made four triples and was truly spectacular. But this was enormous for Fred Hoiberg and in my opinion, just about guarantees he will be back.
All of a sudden, Nebraska is one win from being .500 and with three straight home games, there are some interesting possibilities if the Huskers could win all three, and postseason basketball isn't out of the question yet.
That's a win by itself.
The Huskers have now beaten Creighton, Iowa, Wisconsin, Penn State, Ohio State, and Rutgers. And with Tominaga, Wilcher plus others set to return next season, there could be a real sense of optimism in the offseason for the first time in a long time about Nebraska basketball.
For More Nebraska content, follow us on Twitter, like our Facebook Page, and Subscribe to the Husker Big Red YouTube Channel.