Nebraska Football welcoming Nebraska high school coaches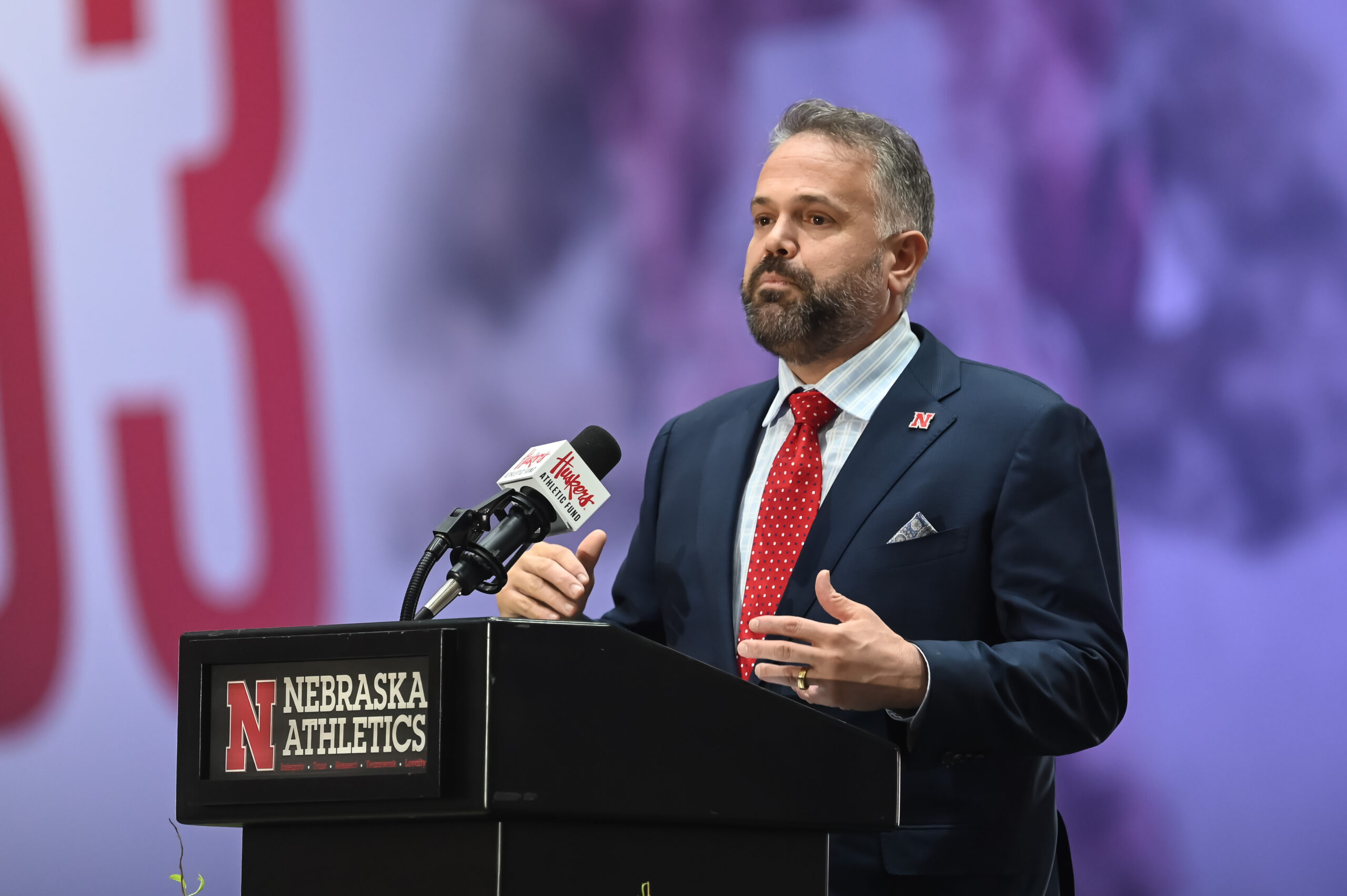 Nebraska football was busy on Thursday, as the first week of spring ball begins to wrap up. There was a ton of anticipation throughout the week, as players and fans got a first look at what this team could be like. Thursday, Several Nebraska high school coaches got their chance too, with many in attendance.
Omaha North's Larry Martin, York coach Glenn Snodgrass, and Papillion -La Vista South coaching legend Walt Olsen were there Thursday. In addition to the coaches, Lincoln Football Coaches Association president Mark Waller was also in attendance, per a report from Sam McKewon of the Omaha World-Herald.
It's easy to gloss over why this is important information. Nevertheless, the attendance of those particular people fits with the vision that Matt Rhule is trying to bring to the program.
This Nebraska football coaching staff wants to make the state of Nebraska a focal point in recruiting. Honestly, they should. There is a ton of talent in the state, and that should be able to continue with future classes.
Nebraska high school coaching staffs indicated they felt ignored by previous coaching staffs. The Scott Frost staff was just beginning to make inroads into the Nebraska high school circuit in 2022. Coaches such as Mickey Joseph were beginning to really build a fence around the state. Now, this current coaching staff looks to finish the job.
What better way to do so than to have Nebraska high school coaches at a practice? It's clear that Rhule and this coaching staff wants to make the state a priority. Having high school coaches at practices helps establish the pipeline early.
It's good to see this group of Nebraska coaches building connections with those in the state. It's something that should be able to serve them well. Establishing good rapport early is nothing but a positive. It's encouraging to see the state itself being addressed, and a focal point at that.