Nebraska football vs. Northern Illinois: Odds, how to watch, and a prediction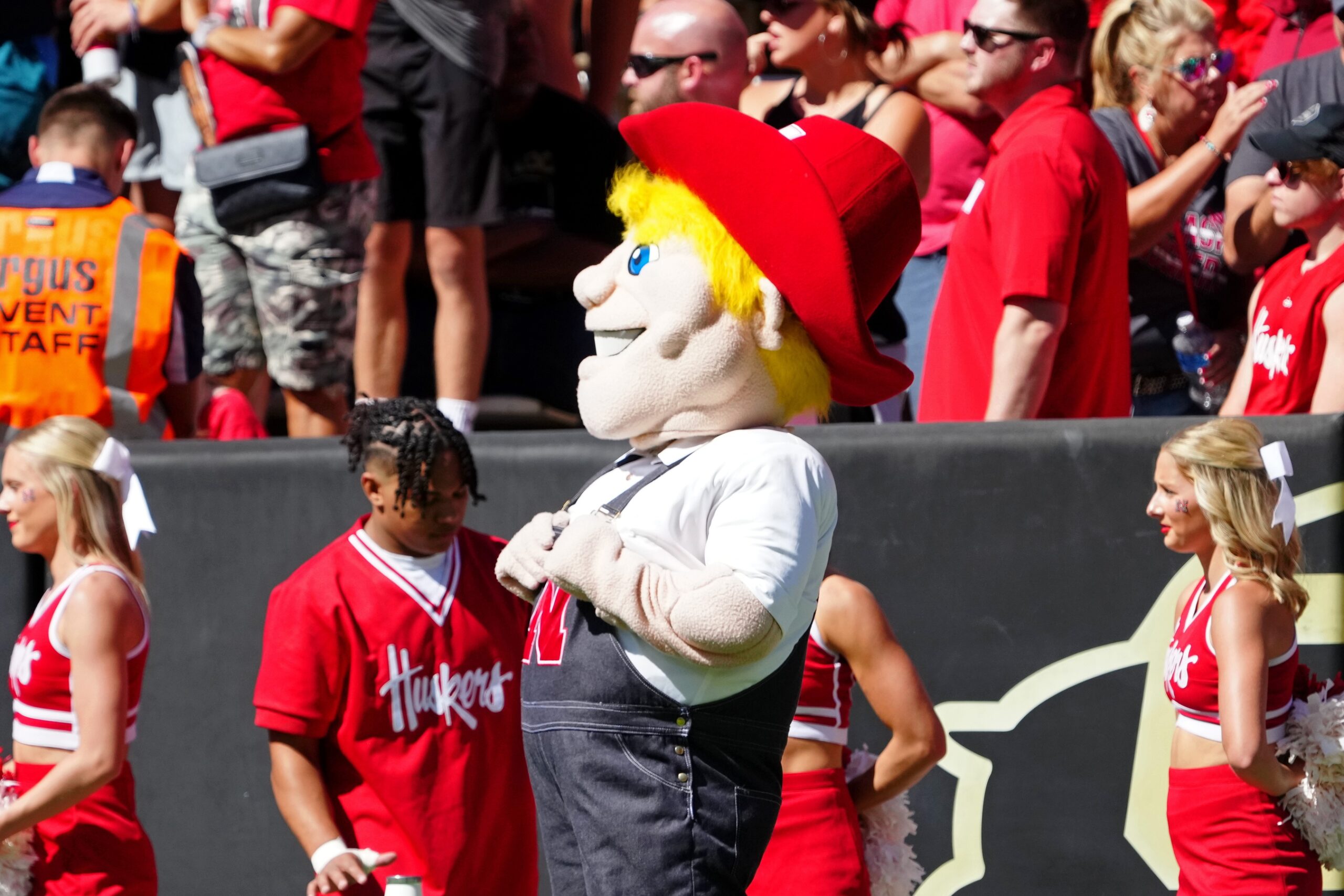 Northern Illinois is next up for Nebraska football on Saturday night and here's the odds, how to watch, and a prediction.
It's that time of week when Nebraska football fans start to regain their optimism. Last week was brutal, there's no doubt about that, but Saturday is the home opener and it's time for a win.
Standing in the way will be Northern Illinois. The Huskies are 1-1 this season with a road win over Boston College, as well as a home loss to FCS foe Southern Illinois.
Former Michigan State quarterback Rocky Lombardi, who started a game for the Spartans at Lincoln Memorial Stadium in 2018, returns for the Huskies in 2023. He's got one touchdown and three interceptions so far this season and last week, NIU scored 11 points in a 14-11 loss.
Northern Illinois is throwing for 234 yards per game but is 98th in scoring. The run game has been terrible with an average of just 2.8 yards per attempt, while the defense is allowing 4.1.
All in all, this should be a pretty good matchup for Nebraska football. However, Jeff Sims is hurt and his status is up in the air. Matt Rhule needs a win desperately this week and here's a look at the odds, how to watch, and a prediciton for Nebraska vs. Northern Illinois.
Nebraska vs. Northern Illinois odds
According to DraftKings, Nebraska football is a 10.5-point favorite against Northern Illinois. The over/under is 45.5, while the money line is -425 for the Huskers and +330 for NIU.
Nebraska vs. Northern Illinois How to watch
Date: Sept. 16
Game Time: 7:00 PM EST
Venue: Memorial Stadium
How to Watch: Fox Sports 1 | Fox Sports App| Fubo TV
Listen: Huskers.com
Nebraska football vs. Northern Illinois prediction
The Huskers haven't looked great through two weeks. But there have been glimpses. The defensive front has been dominant and Nebraska is tied for the college football lead in sacks (11).
Nebraska had eight sacks last weekend. Two of those were from freshman EDGE Cameron Lenhardt. His development is very promising. The pass rush was a concern entering the season, but that has been washed away after two games.
Beyond that, NIU averages just 2.8 per game on the ground. Nebraska is allowing just 1.9 yards per rush and that was against Minnesota and Colorado. NIU shouldn't be able to run, which should put the game on the shoulders of Rocky Lombardi, which is exactly what the Huskers want.
The Huskies have also struggled to stop the run. Nebraska is going to pound the rock. I'm not sure if Sims will start, but even if he doesn't, I see the Huskers running for 300 yards. There will be lots of QB runs for Sims or Henrich Haarberg and this team will be determined.
Nebraska's defense will add a few to its sack total and the Huskers will notch two interceptions in a win.
Nebraska 27, Northern Illinois 10
(Season Record: 1-1; Against the spread: 1-1)
For More Nebraska content, follow us on Twitter, like our Facebook Page, and Subscribe to the Husker Big Red YouTube Channel. You can also find our podcast on Apple or Spotify.
Nebraska Football: Matt Rhule not afraid to play two quarterbacks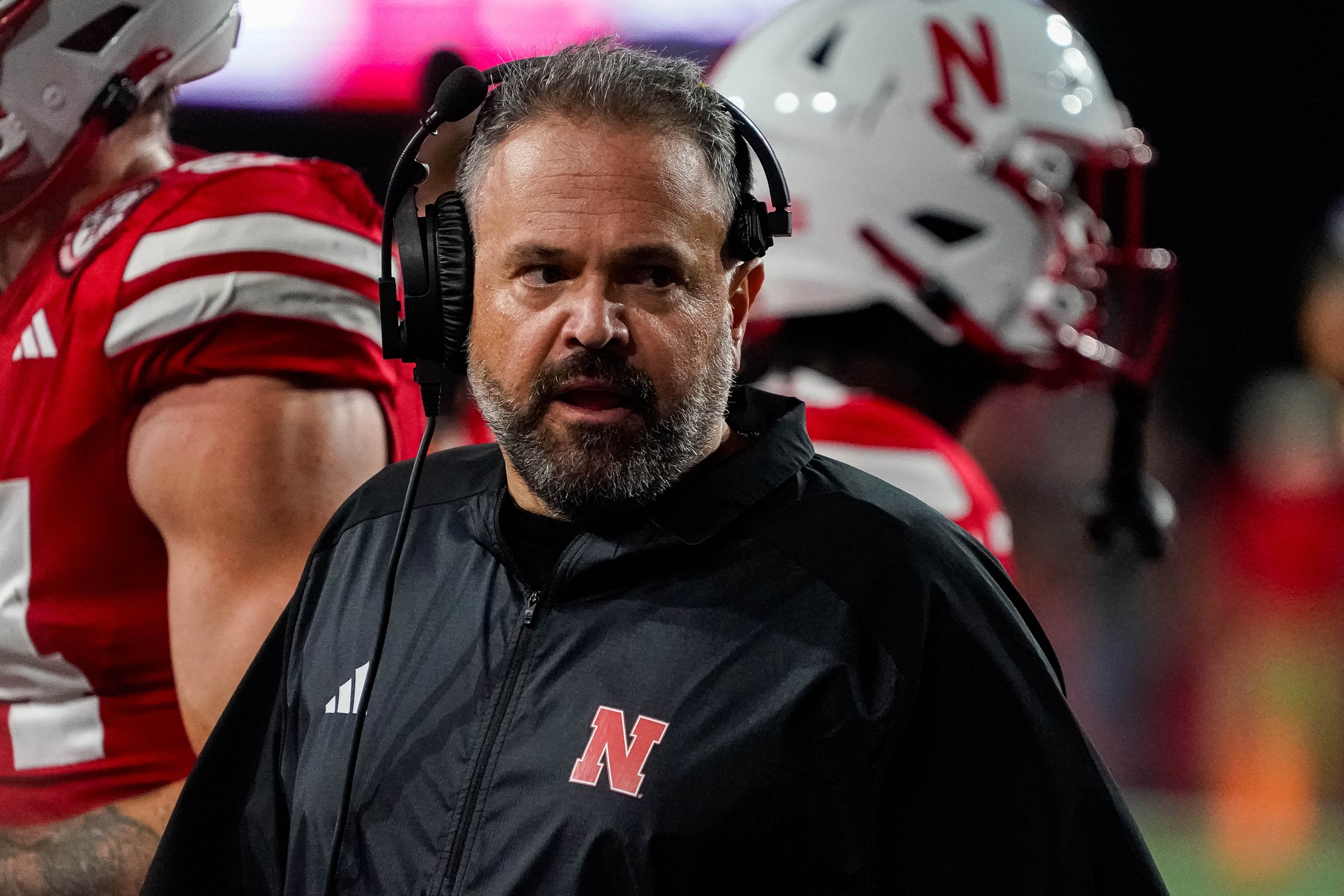 Nebraska football head coach Matt Rhule addressed the possibility of playing two quarterbacks for Saturday's game against Louisiana Tech. It doesn't exactly sound like he is opposed to doing that.
Jeff Sims was the starter for Nebraska for the first two games of the season. An ankle injury kept him out of last Saturday's contest against Northern Illinois. Heinrich Haarberg filled in for Sims and played well, tallying three total touchdowns for the game.
There is little doubt that Sims was brought in to be the starting quarterback for Nebraska, especially with Casey Thompson's departure. However, Sims struggles and Haarberg's emergence last Saturday have certainly made things interesting. Haarberg looked in control of the offense. It didn't always look the smoothest at times, but he made it work.
Rhule addressed the possibility of playing two quarterbacks when he met with the media on Thursday, as reported by KLNTV's Lauren Michelson.
Matt Rhule talking quarterbacks…will either be Jeff Sims or Heinrich Haarberg starting on Saturday.

"Whoever's playing has to go out and play. I have no problem playing multiple guys. Obviously having an established guy who is healthy is the big thing…" @Channel8ABC pic.twitter.com/y9gQtNgLL4

— Lauren Michelson (@LaurenMichelson) September 21, 2023
A positive development for Nebraska Football
This undoubtedly has to be music to the ears of the fans. It certainly is for me. Playing multiple guys was not something the previous coaching staff did, and it undoubtedly hurt everybody involved, including quarterback Adrian Martinez.
One of the biggest mistakes Scott Frost made on the field was hitching his proverbial wagon to Martinez. It doesn't sound like Rhule is going to do that with Sims.
Of course, we will have to wait until Saturday to see if the headman is true to his word. It's one thing to say it in a press conference. We saw Scott Frost do that for multiple seasons. It's another thing to actually follow through and do it in a game, or looking at the bigger picture, throughout the course of the season.
It will be interesting to see what happens under center on Saturday. Will Nebraska football go with Sims? Alternatively, will they go with Haarberg, who led them to victory last Saturday? Time will tell, but at least Matt Rhule is keeping his options open.
Nebraska Football: Matt Rhule has health update on Jeff Sims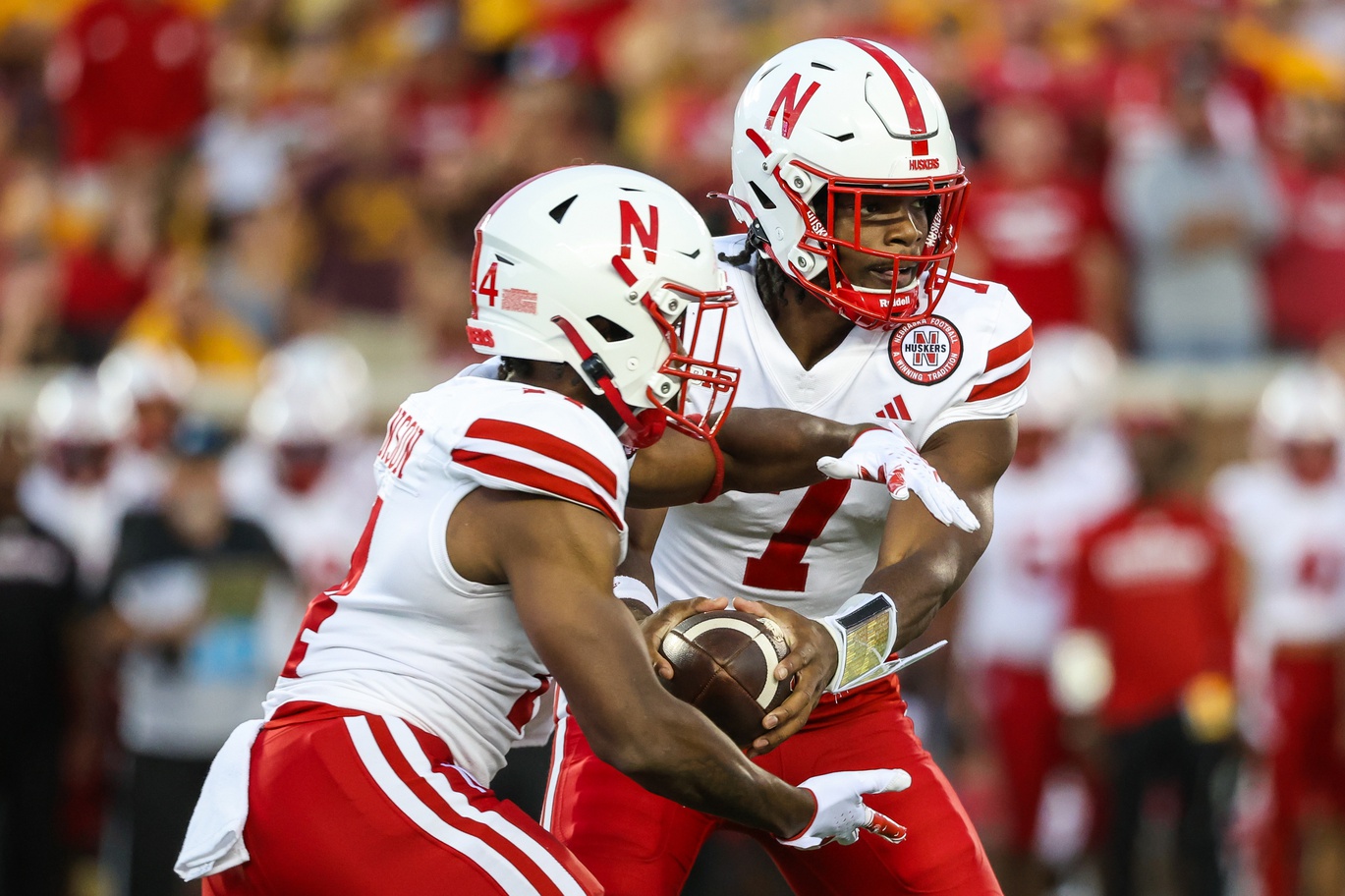 Nebraska football head coach Matt Rhule gave a positive prognosis on quarterback Jeff Sims Thursday afternoon. Rhule indicated that Sims had a good week of practice and that he was moving and throwing the football well.
Sims has had a difficult start to the 2023 season. He has tallied one touchdown and four interceptions, and has 220 passing yards in total. Fumbling has been an issue for him through the first two games as well. He has had difficulty handling snaps.
Quarterback Heinrich Haarberg played on Saturday, as Sims was dealing with an ankle injury. Haarberg threw for 198 yards and two touchdowns on 14-of-24 passes. He also rushed for 98 yards and a touchdown. He brought a dual-threat element to the table, similar to that of Sims.
"Jeff's had a good week of practice," Rhule said Thursday of the QB Sims. "Moved around well. Threw the ball around well. Coming off an injury like that I can't say that he's maybe 100 percent but you don't notice that there's anything wrong with him as he plays."

— Brian Christopherson (@Husker247BC) September 21, 2023
A positive development for Nebraska football
It's certainly good to hear that Sims is healthy and has practiced well throughout the week. Whatever your opinion is of his play throughout the season, Nebraska football needs him to be healthy. Depth is a problem at the quarterback spot. Experience is lacking there as well.
Although Sims is struggling as a quarterback, there is no doubt he is a solid athlete. His ability to run the football has been his biggest strength so far this season. He has 158 rushing yards so far on the year, and has averaged 5.4 yards per carry. A 57-yard rush has been his longest of the season to this point. Nebraska has certainly made him a focal point of their running attack, as he has 29 carries on the year so far.
Nebraska football is in a welcome predicament with two quarterbacks who have the ability to start. The health of Sims is a positive, as Nebraska begins to enter the meat of their schedule. It will be interesting to see how the situation plays out.
For More Nebraska content, follow us on Twitter, like our Facebook Page, and Subscribe to the Husker Big Red YouTube Channel. You can also find our podcast on Apple or Spotify.
3 keys to a victory for Nebraska football vs. Louisiana Tech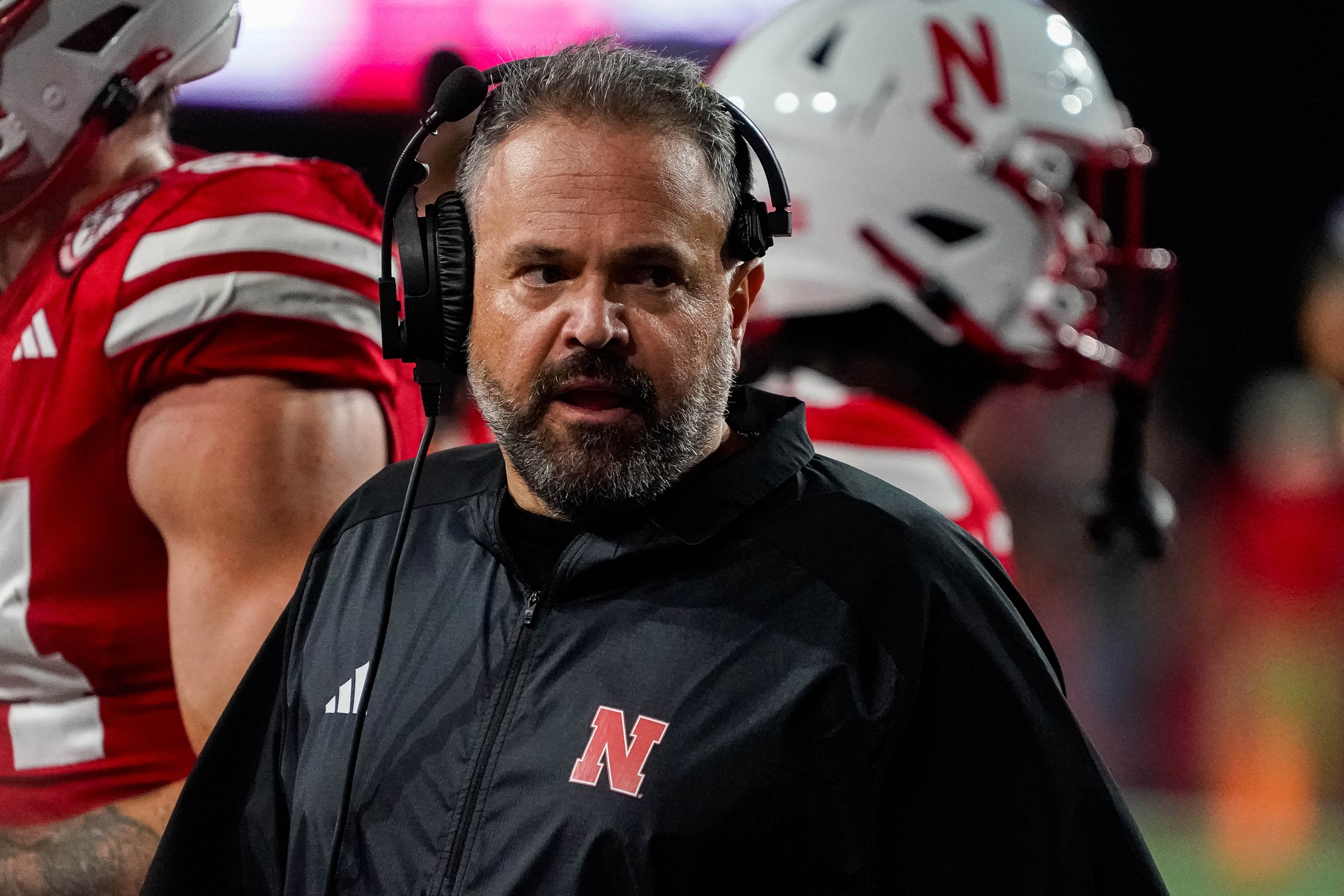 Nebraska football will be looking for a second straight win on Saturday and here are three keys against Louisiana Tech.
For the second week in a row, Nebraska football will be at home. It's the second of three straight home games and the Huskers will be looking to take advantage of their incredible home-field advantage once again.
Before big bad Michigan comes to Lincoln on Sept. 30, Nebraska football will have a final non-conference game against Louisiana Tech. The Bulldogs are 2-2 but have been really up and down in the second season under head coach Sonny Cumbie.
Louisiana Tech runs an air-raid offense but does have a couple of talented running backs. Quarterback Hank Bachmeier is a Boise State transfer but is questionable for the game on Saturday due to a shoulder injury.
The defense ranks 100th in scoring defense. Louisiana Tech is 63rd in scoring offense and while Nebraska football has its own question marks, such as who will start at quarterback? The Huskers are a 19-point favorite and here are three keys to a win on Saturday.
Keep stuffing the run
When you think of Louisiana Tech, you don't necessarily think of a running team, but the Bulldogs average 5.1 yards per attempt and 181 yards per game on the ground. True freshman Keith Willis has 240 rushing yards and averages 7.3 yards per attempt. Tyre Shelton averages 10.2 yards per attempt and is also over 200 yards for the season.
But if there is one thing Nebraska football has excelled at it is run defense. The Huskers have held each of their opponents to fewer than 60 yards rushing. They also rank among college football's top five in rushing yards per game (46.3) and rushing yards allowed per attempt (1.7).
If that continues on Saturday, I feel really good about Nebraska's chances of winning without incident. Yet, if the Bulldogs can find success on the ground, things could get interesting.
Hit the quarterback, whoever it is
Whether it's Bachmeier or Jack Turner who has thrown for 146 yards and a touchdown this season, as well as an interception, Nebraska football needs to hit the quarterback and it should have an easy time getting home.
Louisiana Tech ranks 110th in the FBS in terms of sacks allowed per game. The Bulldogs have allowed 11 total and that's an average of 2.75 sacks per game. Nebraska football is in the top five in college football with 14 sacks total and 4.6 per game.
The Huskers have done a great job of getting pressure from different levels. Tony White has done a great job of creating blitzes and the defensive line is also winning one-on-ones.
This feels like a game where the Huskers shouldn't have a problem getting four or five sacks, especially if Nebraska football is able to build a double-digit lead and pin its ears back.
Run the damn ball
It's not ideal that Nebraska football lost two of its top three running backs to season-ending injuries, but the Huskers should be licking their chops this week.
Louisiana Tech is allowing 4.9 yards per rushing attempt which doesn't bode well against a Nebraska ground game that is second in the Big Ten, ranked in the top 25 nationally, and averages 5.1 per rush.
Nebraska is getting 209 yards per game and the quarterbacks have been a big part of it. Whether Jeff Sims gets the start of Heinrich Haarberg, I expect plenty of quarterback runs again.
With Anthony Grant taking over as the bell cow, Nebraska is going to need to lean on its quarterbacks and even if Haarberg isn't the starter, I want to see both utilized in the running game, because it has been one of the most effective parts of the offense through three games.
For More Nebraska content, follow us on Twitter, like our Facebook Page, and Subscribe to the Husker Big Red YouTube Channel. You can also find our podcast on Apple or Spotify.