Nebraska football vs. Iowa: Odds, how to watch, and a prediction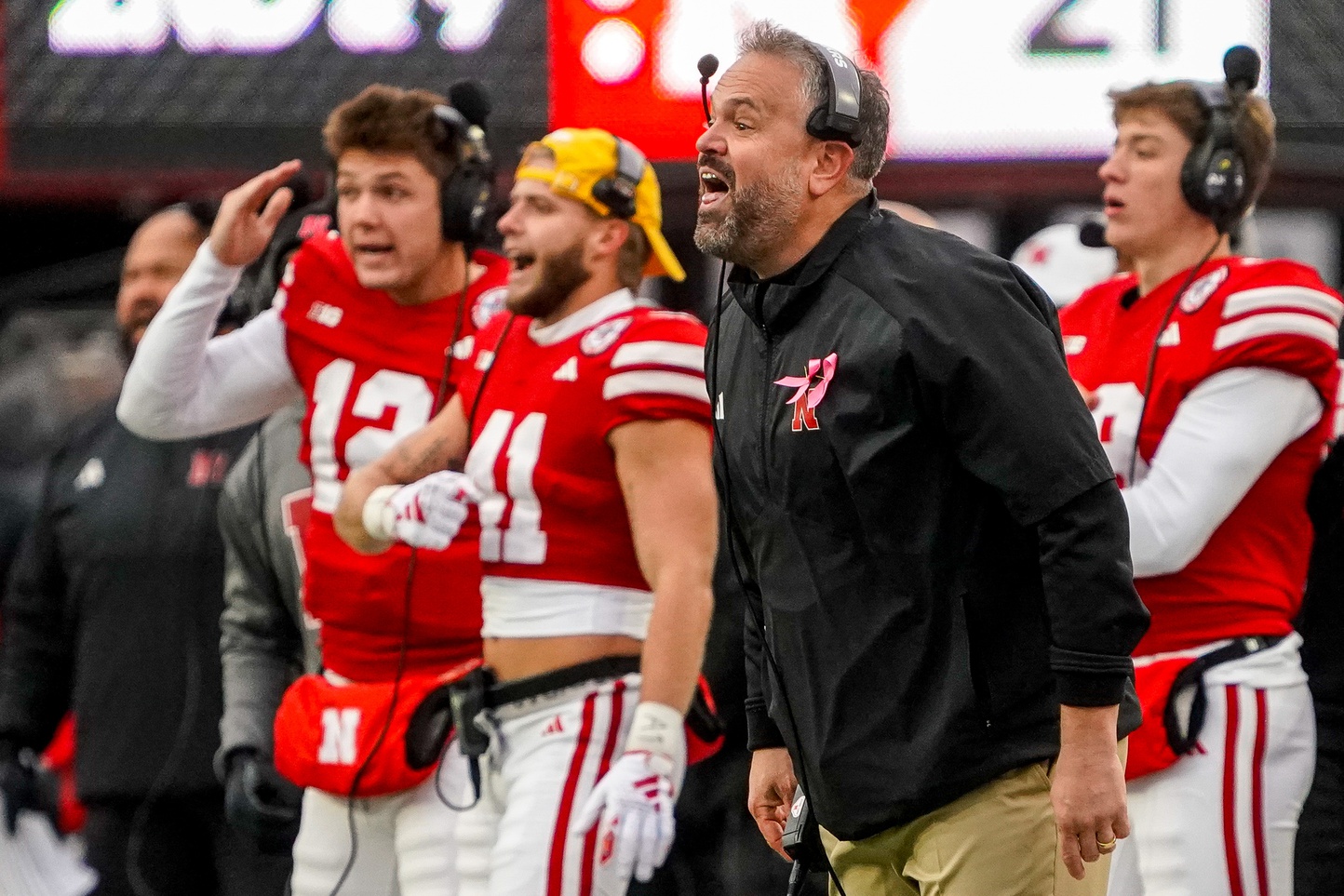 Nebraska football has one last chance at a bowl game. Here's the odds, how to watch, and a prediction for the Huskers against Iowa.
Incredibly, it all comes down to the Iowa game for Nebraska football. We shouldn't be surprised. My friend and colleague Danny Jaillet, who runs this site with me, as well as the Husker Big Red Youtube Page, has been saying it will come down to Iowa for months.
It looked like Nebraska football was going to be bowl-eligible before then, especially after a perfect October left the Huskers sitting at 5-3. But the Huskers have struggled in close games (haven't heard that before) and now are 5-6 heading into the Black Friday showdown with Iowa.
Nebraska football won last year in Iowa City. Maybe they can do it again. Here's a look at the odds, how to watch, and a prediction.
Nebraska football vs. Iowa odds
Nebraska football is a 2.5-point favorite against the Iowa Hawkeyes right now according to DraftKings. The over/under is 26.5 and the money line is -130 for Nebraska and +110 for Iowa.
Nebraska vs. Iowa How to watch
Date: Nov. 23
Game Time: 12:00 PM EST
Venue: Lincoln Memorial Stadium
How to Watch: CBS| Fubo TV
Listen: Huskers.com
Nebraska vs. Iowa prediction
Iowa is ranked 124th in the FBS in scoring offense. They also average just 245 yards per game. Deacon Hill has been improving and is completing 49 percent of his passes. He also has five touchdowns and five interceptions.
Give me Chubba Purdy. If he can play like he did last week, the Huskers should have the advantage. He can use his legs too and all hands on deck are needed against Iowa which has the No. 3 scoring defense in college football, allowing just 12.4 points per game.
Iowa is only forcing 1.1 takeaways per game though, which is a good sign for Nebraska. Iowa also has the Big Ten West title wrapped up. Maybe they won't be quite as motivated as the Huskers, although they surely want playback for last season.
That being said, I think Nebraska finds a way to win and cover the spread on a late Tristan Alvano field goal.
Prediction: Nebraska 16, Iowa 13 
For More Nebraska content, follow us on Twitter, like our Facebook Page, and Subscribe to the Husker Big Red YouTube Channel. You can also find our podcast on Apple or Spotify.