Nebraska Football: QB Logan Smothers to enter transfer portal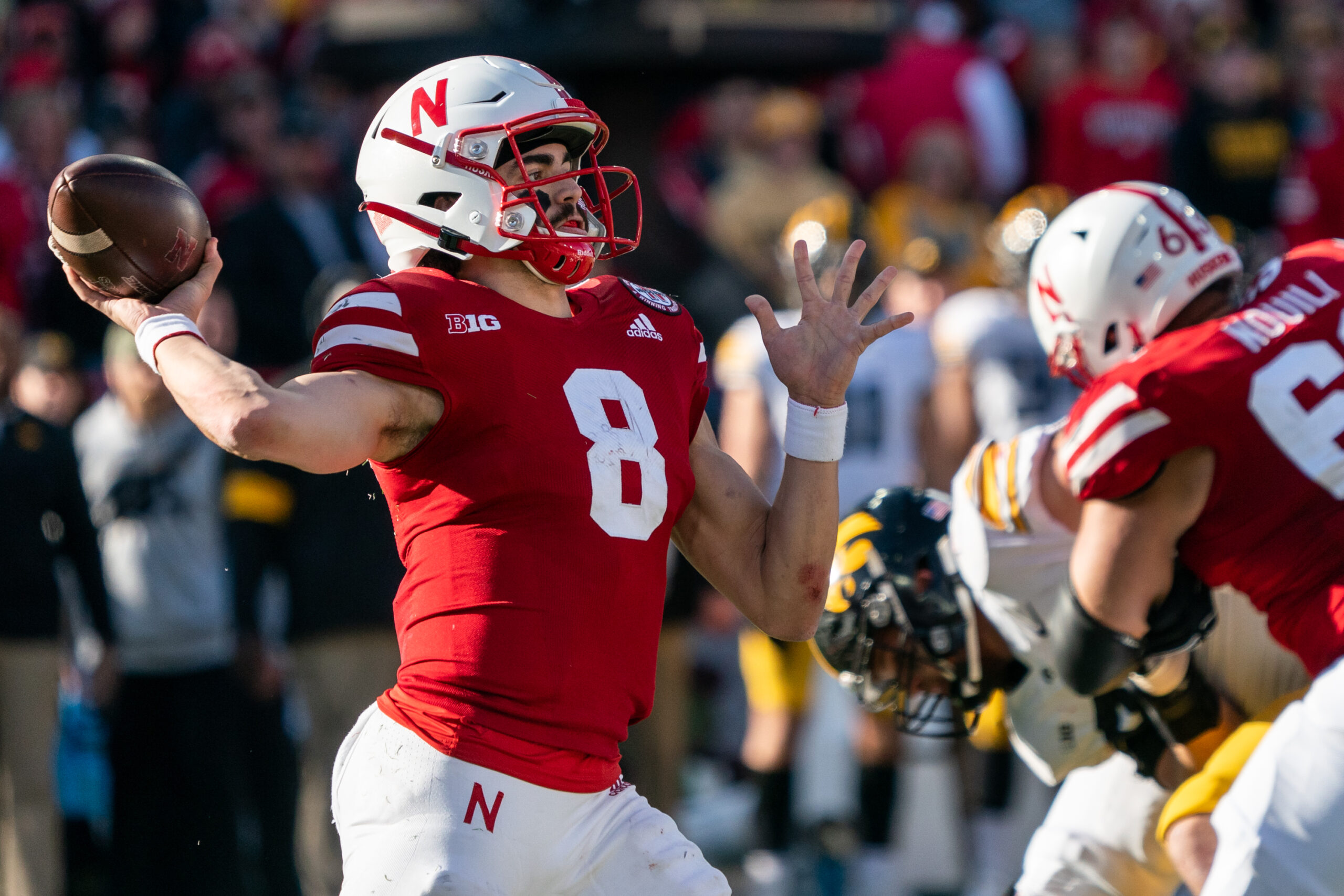 Former Nebraska football quarterback Logan Smothers entered the transfer portal on Tuesday. This was confirmed by multiple media reports.
The Alabama native recorded 96 passing yards in 2022.
Smothers was a recruit in the class of 2020. He was able to play a little bit for Nebraska, appearing in 11 games over the course of three seasons for the program.
His best season came in 2021. Smothers went 23-of-33 on the season, throwing for 317 yards and an interception. He played a starting role for Nebraska at the end of 2021, as he made his first start against Iowa. He went 16-of-22 on the day, throwing for 198 yards and an interception.
As a recruit, Smothers was a four-star quarterback. He was the 14th overall dual-direct quarterback in his class, and the 40th overall player in his class from the state of Alabama per the 247Sports composite rankings. He officially committed to the program on July 26, 2018.
Nebraska QB Logan Smothers is expected to enter the transfer portal, a source tells @247SportsPortal.

Smothers, a four-star recruit in the 2020 class, threw for 413 yards and ran for 161 in his Huskers career with a start during the 2021 season.https://t.co/39xQAZSSjC

— Chris Hummer (@chris_hummer) April 25, 2023
Quarterback attrition for Nebraska football
There was expected to be some attrition in the quarterback room. So far, we have seen it happening in full force. Richard Torres also transferred on Tuesday in addition to Smothers. This now leaves Nebraska football with five quarterbacks in the room in total. This room is headlined by Casey Thompson and Jeff Sims. This transfer should not impact the room too greatly, given the starting capabilities of both Thompson and Sims.
It was an interesting Nebraska football career for Smothers, as he did show a bit of what he could do over the course of his time in the program. There is little doubt his running ability was one of his biggest assets, and he showed he had starting capabilities, particularly in the Iowa game in 2021.
Nevertheless, he was unable to crack the depth chart. However, there is something to be said for the fact that he stuck around the program, even when it looks like the odds were against him in the quarterback room. It will be intriguing to see where he ends up.