Nebraska Football: Oregon is a factor with Dylan Raiola too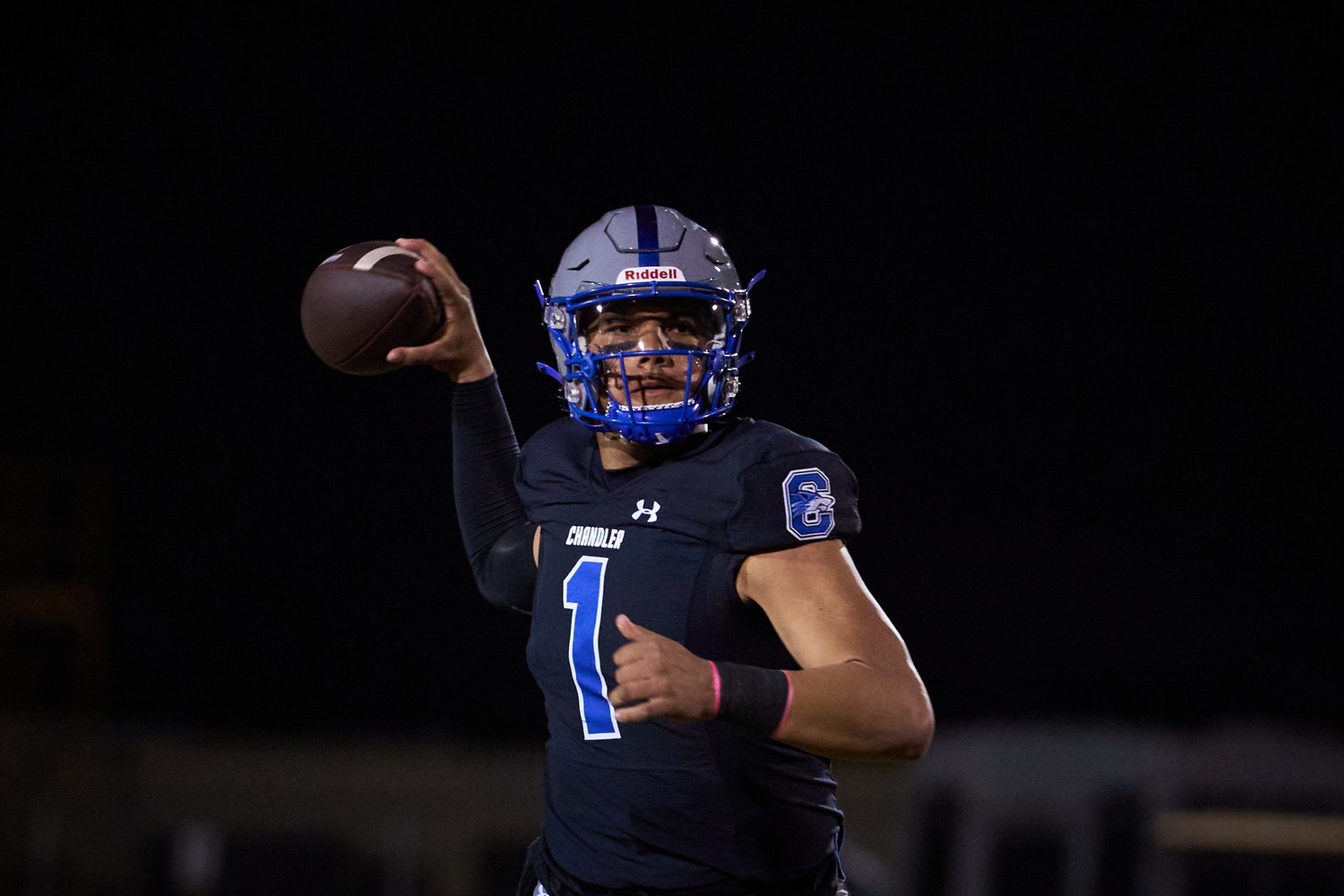 Another team that Nebraska football has to contend with for five-star QB Dylan Raiola is Oregon and here's why.
Nebraska football fans are obsessed with the recruitment of five-star quarterback Dylan Raiola and it's easy to see why. He would be a game-changer for the Huskers in more ways than one if they were able to land him as part of the 2024 class.
Last weekend, Raiola made headlines with his dead-period visit to Nebraska. He watched a basketball game, got a standing ovation, and even threw the bones. Raiola also received another crystal ball projection for Nebraska football after his visit with a confidence level of eight.
Some Nebraska football fans even thought a commitment might be coming when Hayes Fawcett tweeted something about Raiola on Sunday, but it ended up just being a graphic with an offer list.
Trust me folks, when Dylan Raiola is going to commit, you will know. It's not going to be a surprise with a stupid countdown clock. He's the top-ranked QB in the country, so it's likely going to be broadcast on CBS Sports Network — not a random Sunday evening announcement.
At any rate, Raiola did some interviews following his visit. Despite what his dad said last week, there does seem to be a question about whether he will visit Georgia according to what he told Chad Simmons on On3.com.
Raiola will visit Nebraska football later in March, but also said he "definitely" wanted to visit Oregon and Dan Lanning.
How worried should Nebraska be about Oregon?
In our podcast, we have talked extensively about Raiola. I've always said I think USC has a lot to offer but just took a five-star QB in the 2023 class. The Trojans are focused on just Dylan Raiola but that's because if they don't get a 2024 QB, they will still be just fine with Malachi Nelson, the No. 3 QB in 2023.
Lincoln Riley is Lincoln Riley and Oregon is Oregon. There's a reason so many West-Coast kids wind up there. The facilities are unmatched and Nike is right there. Raiola has said NIL won't matter and that's good because Oregon would win out easily if that was the biggest issue.
With Georgia hosting Jake Merklinger for a visit later this month, it seems like he's becoming more of a priority and he's a top-100 QB from the state of Georgia. Some schools believe he's basically a five-star and he's only about 30 spots away from that ranking as it is.
So, Georgia doesn't seem as big of a threat. I've said before why I'd rather be Nebraska than USC in this recruitment and while I'm worried about Oregon, I still would rather be the Huskers than anyone else right now.
For More Nebraska content, follow us on Twitter, like our Facebook Page, and Subscribe to the Husker Big Red YouTube Channel. You can also find out podcast on Apple or Spotify.