Nebraska Football: Trev Alberts recalls visit from Tom Osborne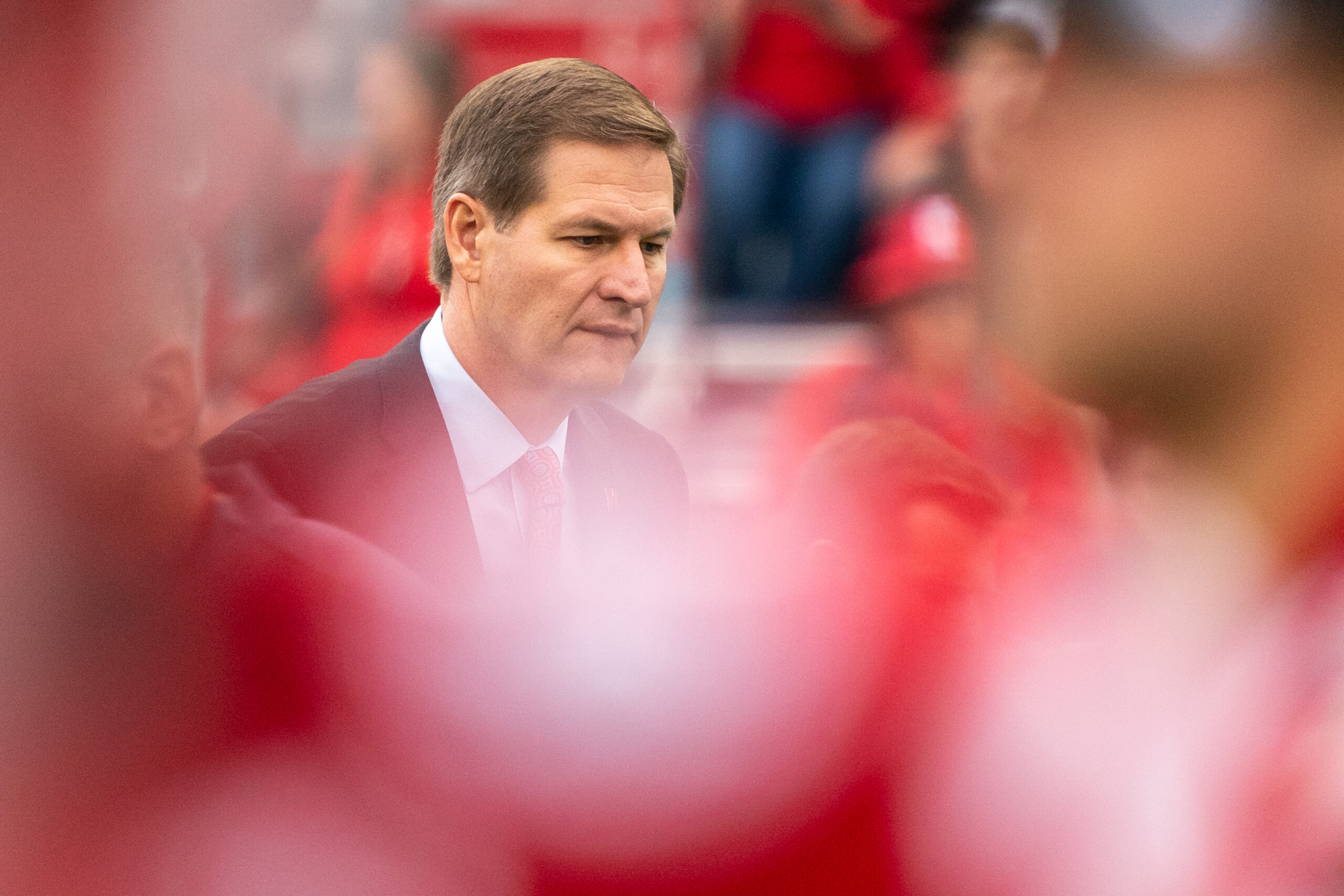 Several Nebraska football personnel held a roundtable on Thursday. The roundtable featured the likes of current head coach Matt Rhule, athletic director and former player Trev Alberts, and legendary coach Tom Osborne. Stories were exchanged, and several topics were covered. One of the lighter moments of the session was rather Alberts recalling how he got recruited by Osborne.
Alberts became one of the most decorated linebackers in Nebraska football history. He was an All-American in 1993, and won the Dick Butkus Award and Jack Lambert Trophy that year as well. He had 248 total tackles, including 96 total tackles in that 1993 season. Alberts was absolutely dominant for Nebraska, and finished his career with 248 total tackles in four seasons of play.
Osborne helped seal the deal for Nebraska Football
Alberts told the story of his recruitment that included former Nebraska football assistant coach John Melton.

"My family did not come from a long lineage of athletes. So, I think my brother and I were the first one to ever play sports and when John Melton, the late great John Melton, came to Cedar Falls and told my parents that he would like to offer me a scholarship, my dad didn't really believe him. He thought he was just selling something.

He actually, I think he called down to your office and said 'You know, if Nebraska is really serious about my son, wouldn't that Tom Osborne come see us? I think you were piloting yourself in those days, and so two days later, here comes Coach Osborne, flies into Cedar Falls, and it became real. It was real, it wasn't just a joke. They actually were interested in recruiting me."
His recruitment worked out pretty well, given Alberts successful career with Nebraska football.  It also shows how serious Osborne was about landing Alberts.
The recruitment worked out well for both parties, given that Alberts was a defensive staple during his time in Lincoln. Now, the former linebacker looks to forge a path of his own, as he enters his second full year as Nebraska athletic director. To think all of this started with a visit from Coach Osborne.
More crystal ball projections for Nebraska Football ahead of big weekend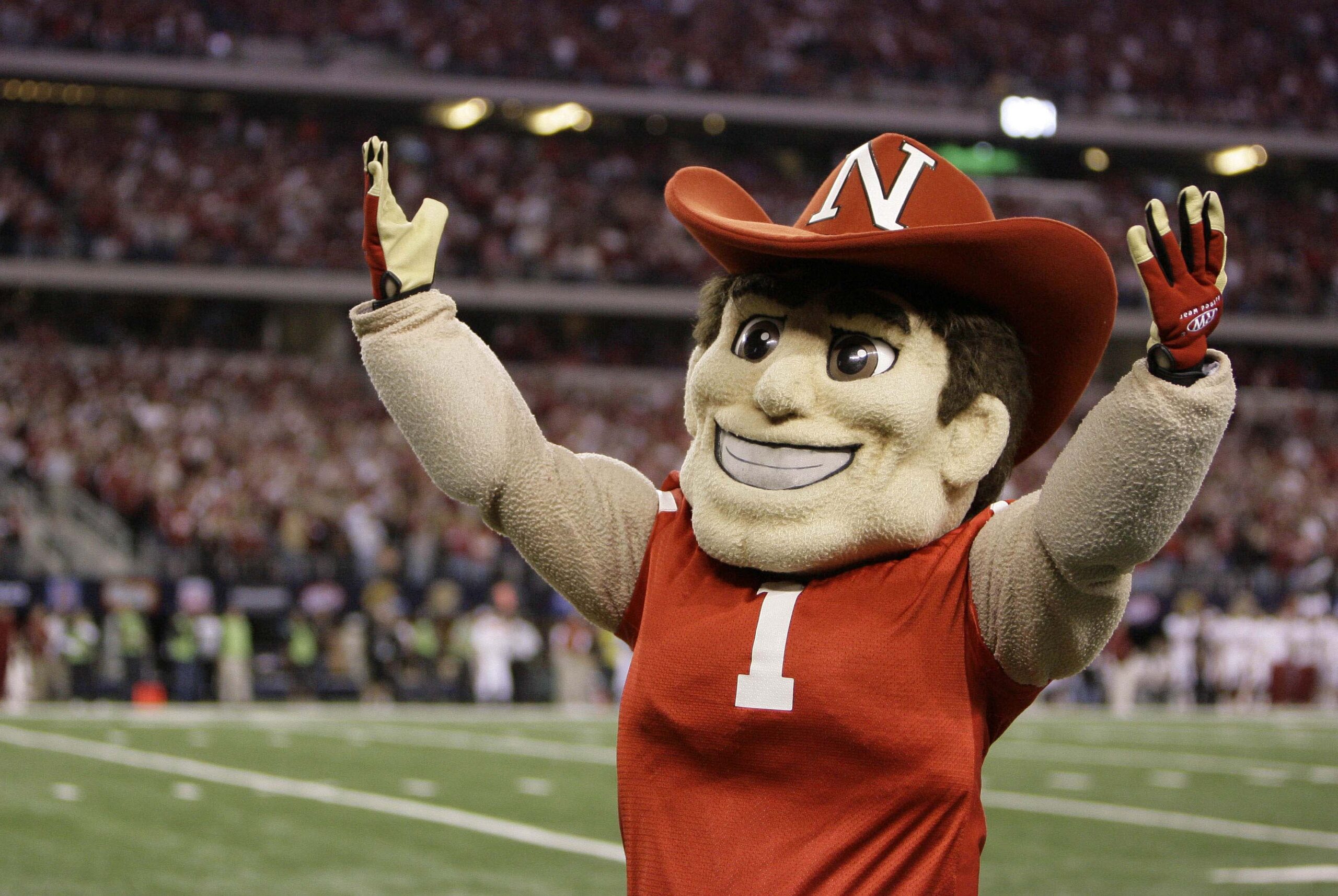 Nebraska football has landed two more crystal ball projections ahead of a huge recruiting weekend for the Huskers.
There are going to be 26 recruits on campus this weekend visiting the Nebraska football program. Five-star quarterback Dylan Raiola is the headliner, along with a number of other top-100 recruits and the top-ranked player in the state of Nebraska Carter Nelson.
It's one of the most impressive visit weekends for Nebraska football recruiting in a long time, maybe ever, but how many commitments are going to come this weekend if any?
I certainly wouldn't expect a pledge from Raiola. As much as Nebraska football fans might want that, the top-ranked QB in the 2024 class just scheduled an official visit in June with Georgia, the defending national champs. This is on the heels of another visit to UGA, so the Huskers need to recapture some momentum.
The key objective with many recruits will be getting them back for an official visit. Gatlin Bair is a name that comes to mind since the kid is ranked 40th overall in the 2024 class via 247 sports. He's visiting this weekend and if the Huskers got him back for an official visit in June, they'd have to feel good about their chances.
However, Nebraska football could land a couple of commitments this weekend. One candidate is three-star tight end Ian Flynt. He visited back in January, has family ties to Nebraska football, and just received another crystal ball projection for the Huskers. That's four total for the No. 456 overall recruit in the 2024 class (247 composite).
A commitment might not happen this weekend, but I'd look for a commitment date coming soon out of this weekend. Flynt is out of Texas and so is three-star offensive lineman Gibson Pyle, who also received a crystal ball projection on Friday (Flynt did too).
Pyle is 735th overall and he teased an announcement a couple of weeks ago but it didn't come. He's got six crystal ball predictions for the Huskers and that's another potential commitment to watch out for this weekend.
For More Nebraska content, follow us on Twitter, like our Facebook Page, and Subscribe to the Husker Big Red YouTube Channel. You can also find out podcast on Apple or Spotify. 
Nebraska Football welcoming Nebraska high school coaches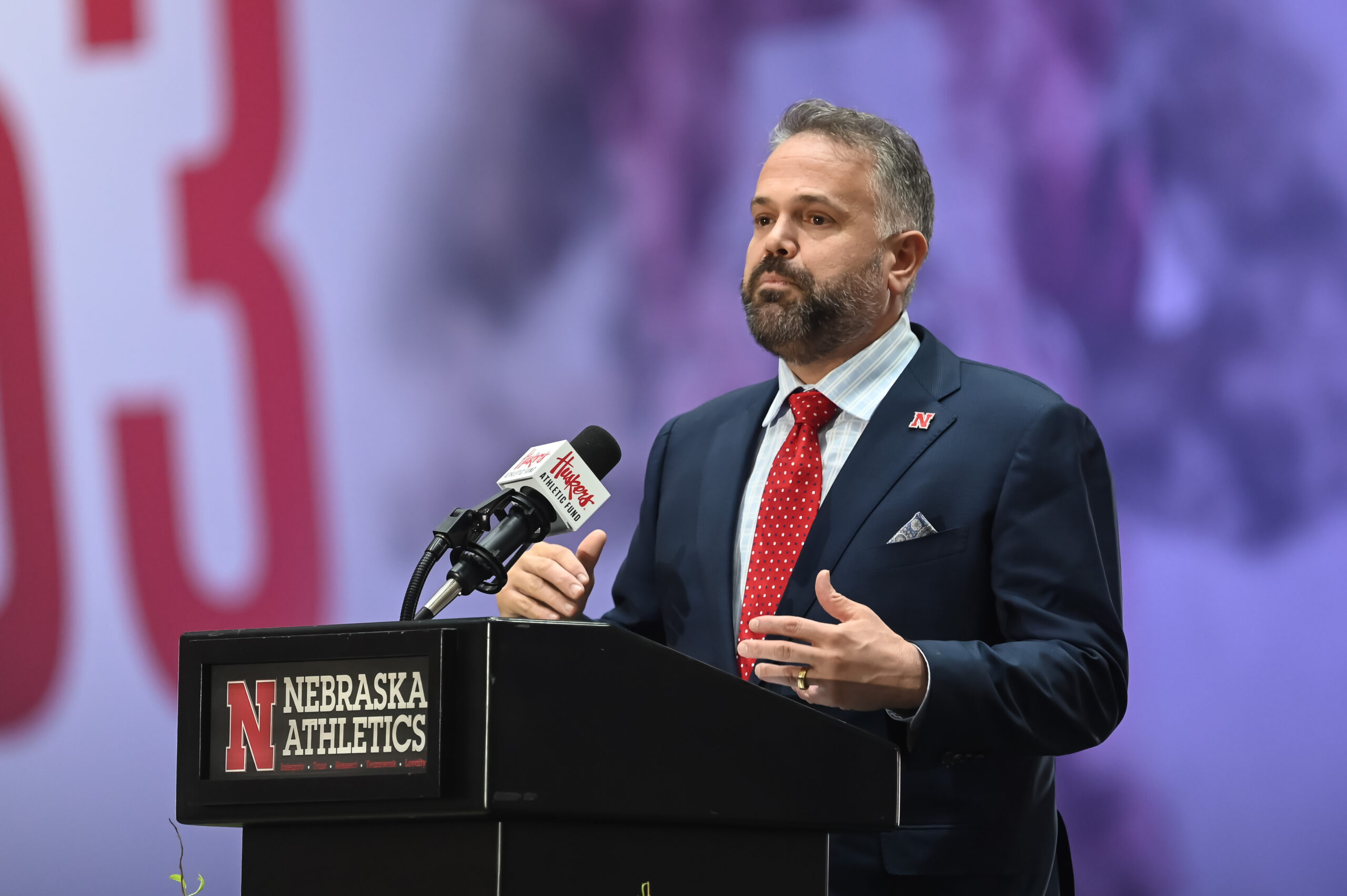 Nebraska football was busy on Thursday, as the first week of spring ball begins to wrap up. There was a ton of anticipation throughout the week, as players and fans got a first look at what this team could be like. Thursday, Several Nebraska high school coaches got their chance too, with many in attendance.
Omaha North's Larry Martin, York coach Glenn Snodgrass, and Papillion -La Vista South coaching legend Walt Olsen were there Thursday. In addition to the coaches, Lincoln Football Coaches Association president Mark Waller was also in attendance, per a report from Sam McKewon of the Omaha World-Herald.
It's easy to gloss over why this is important information. Nevertheless, the attendance of those particular people fits with the vision that Matt Rhule is trying to bring to the program.
This Nebraska football coaching staff wants to make the state of Nebraska a focal point in recruiting. Honestly, they should. There is a ton of talent in the state, and that should be able to continue with future classes.
Nebraska high school coaching staffs indicated they felt ignored by previous coaching staffs. The Scott Frost staff was just beginning to make inroads into the Nebraska high school circuit in 2022. Coaches such as Mickey Joseph were beginning to really build a fence around the state. Now, this current coaching staff looks to finish the job.
What better way to do so than to have Nebraska high school coaches at a practice? It's clear that Rhule and this coaching staff wants to make the state a priority. Having high school coaches at practices helps establish the pipeline early.
It's good to see this group of Nebraska coaches building connections with those in the state. It's something that should be able to serve them well. Establishing good rapport early is nothing but a positive. It's encouraging to see the state itself being addressed, and a focal point at that.
Nebraska Football: Tommi Hill returns to practice Thursday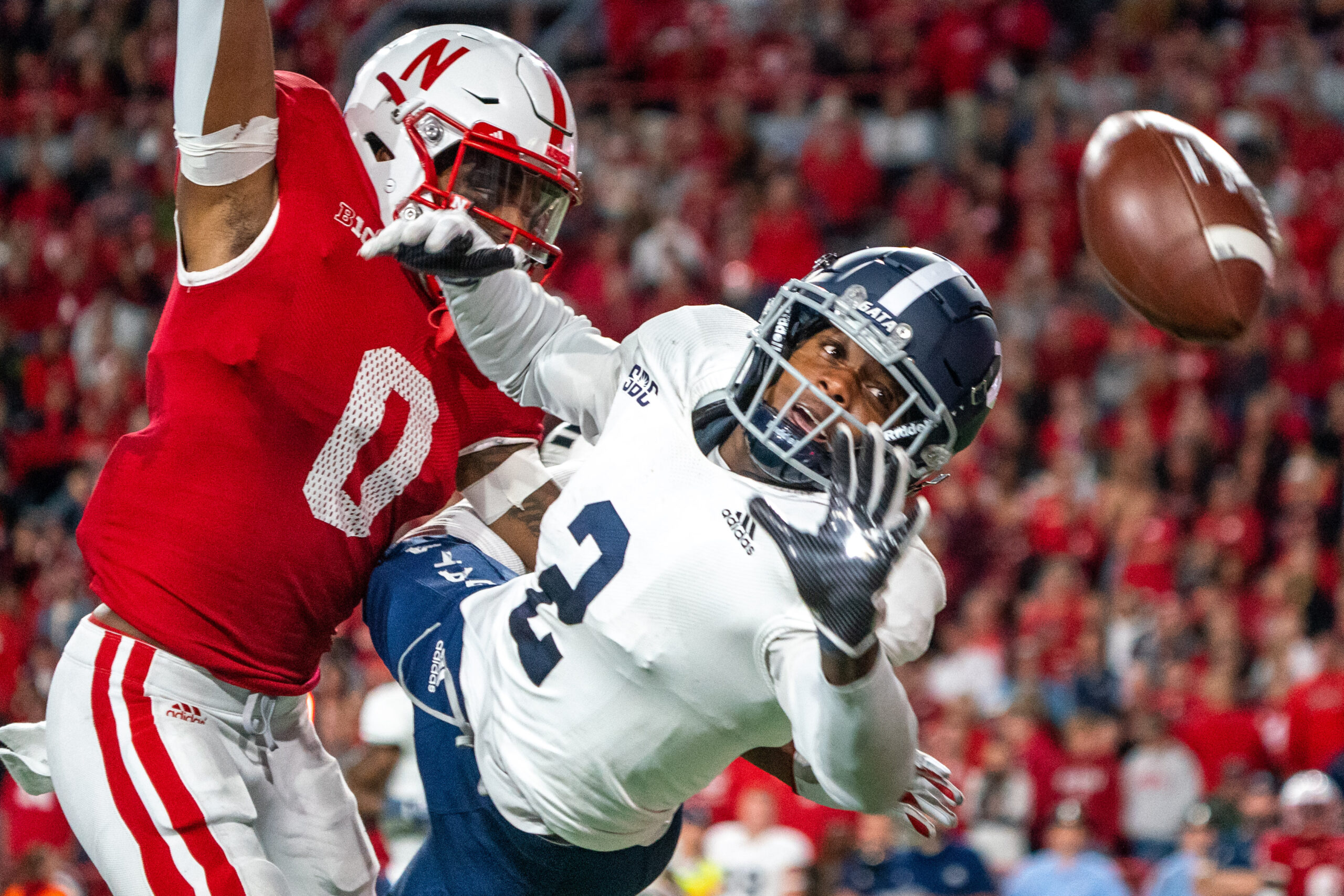 There was a lot of information to take in during Thursday's Nebraska Football practice, including the appearance of a player who was not practicing at the beginning of the week. Defensive back Tommi Hill returned on Thursday, adding more depth to the field, per a report from the Omaha World-Herald.
Hill played on both sides of the football for Nebraska last season. He started at defensive back, before moving over to wide receiver. It was a rough year for Hill, as it was for most of the defense. All told, he tallied 17 pass breakups and four deflections. He did not record any statistics as a wide receiver, though his speed made it an intriguing position move.
Whatever happened during the beginning of the week appears to be settled, as Hill was back at practice. He could very well be a major part of the defensive backfield, especially with Malcolm Hartzog potentially moving to safety. It would be more of a natural fit for Hill at the corner spot, as he has played the majority of his career in the defensive backfield.
At the very least, this gives another body for the huskers coaching staff to work with. Hill is one of the many players who are looking to bounce back after a difficult year last year. It will be interesting to what kind of role he will play, as Nebraska football has several options for personnel in Tony White's defense.
Hill's athleticism could land him a potentially big role in White's 3-3-5 defense.  As for now, Hill is just working to get back into the fold, as the defense begins to take shape.