Nebraska Football: Trev Alberts recalls visit from Tom Osborne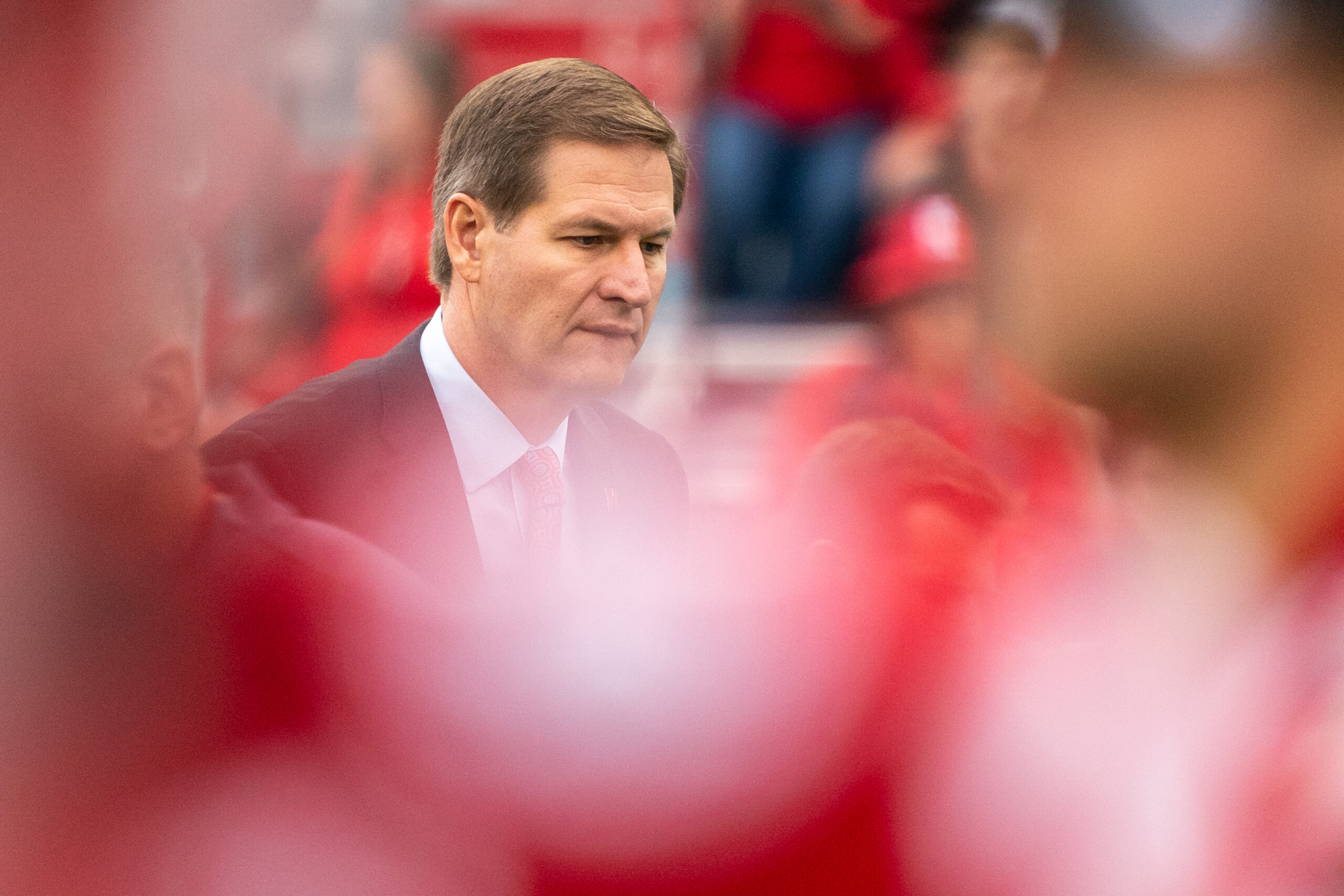 Several Nebraska football personnel held a roundtable on Thursday. The roundtable featured the likes of current head coach Matt Rhule, athletic director and former player Trev Alberts, and legendary coach Tom Osborne. Stories were exchanged, and several topics were covered. One of the lighter moments of the session was rather Alberts recalling how he got recruited by Osborne.
Alberts became one of the most decorated linebackers in Nebraska football history. He was an All-American in 1993, and won the Dick Butkus Award and Jack Lambert Trophy that year as well. He had 248 total tackles, including 96 total tackles in that 1993 season. Alberts was absolutely dominant for Nebraska, and finished his career with 248 total tackles in four seasons of play.
Osborne helped seal the deal for Nebraska Football
Alberts told the story of his recruitment that included former Nebraska football assistant coach John Melton.

"My family did not come from a long lineage of athletes. So, I think my brother and I were the first one to ever play sports and when John Melton, the late great John Melton, came to Cedar Falls and told my parents that he would like to offer me a scholarship, my dad didn't really believe him. He thought he was just selling something.

He actually, I think he called down to your office and said 'You know, if Nebraska is really serious about my son, wouldn't that Tom Osborne come see us? I think you were piloting yourself in those days, and so two days later, here comes Coach Osborne, flies into Cedar Falls, and it became real. It was real, it wasn't just a joke. They actually were interested in recruiting me."
His recruitment worked out pretty well, given Alberts successful career with Nebraska football.  It also shows how serious Osborne was about landing Alberts.
The recruitment worked out well for both parties, given that Alberts was a defensive staple during his time in Lincoln. Now, the former linebacker looks to forge a path of his own, as he enters his second full year as Nebraska athletic director. To think all of this started with a visit from Coach Osborne.