Matt Rhule keeps making the right moves for Nebraska Football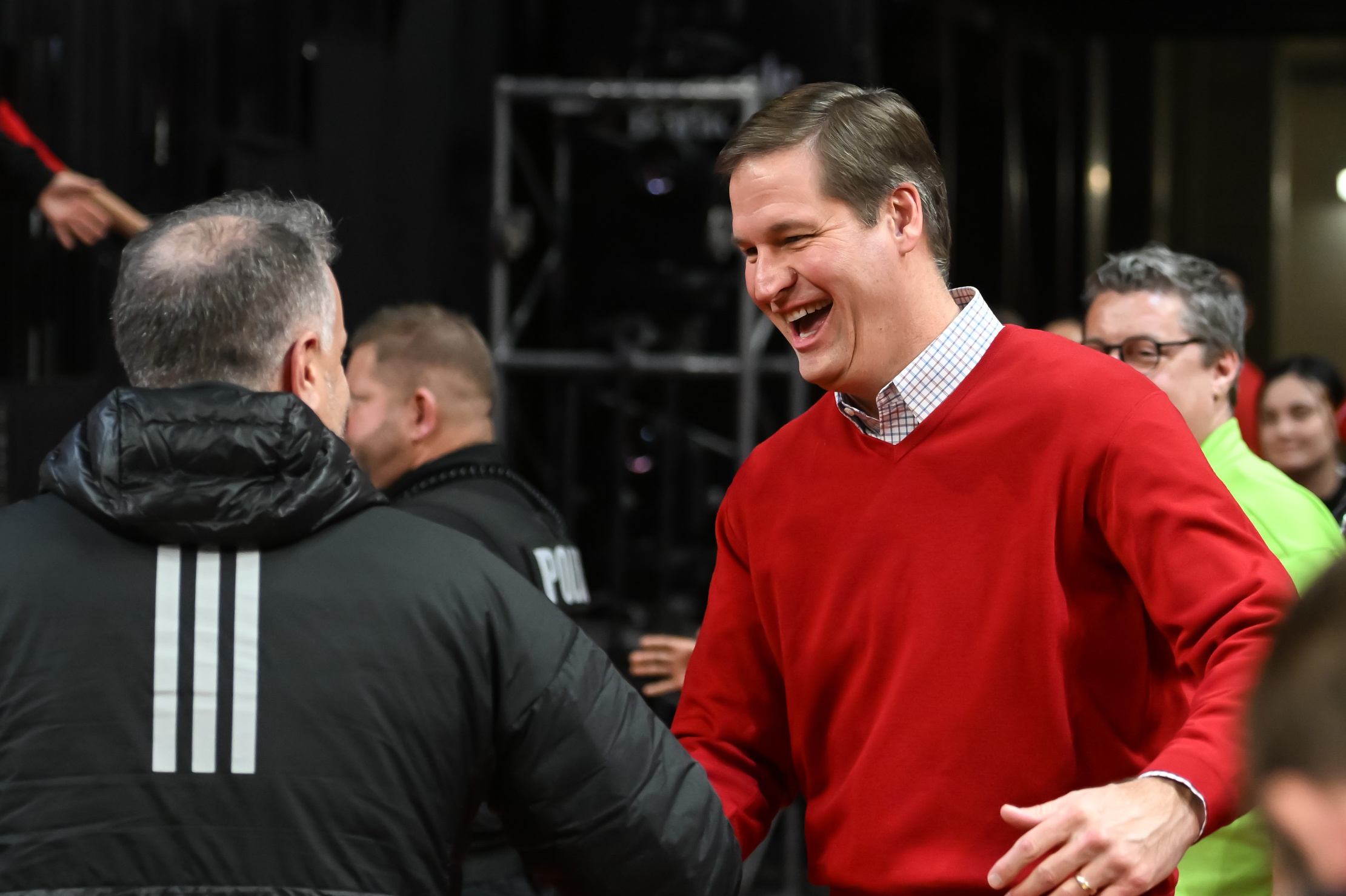 Matt Rhule is changing the culture at Nebraska football one day at a time and the man continues to impress me.
Nothing that Nebraska football head coach Matt Rhule does is by chance. He's intelligent, methodical, and ready to re-awaken a sleeping giant.
The suffering for Nebraska football fans has been long and arduous. It hasn't been fun cheering on the Cornhuskers the past few years and JoJo Domann I thought offered a pretty good take on what went wrong.
Essentially, he said the players didn't trust Scott Frost and the coaching staff. He said Frost didn't lead with "authenticity".
It sounded like a program void of accountability and leadership and if all the players and coaches aren't pulling in the same direction, it's hard to win.
Hell, it's hard to win big-time college football games under optimal conditions.
That's why I thank my lucky stars every day that Trev Alberts hired Matt Rhule. I know he hasn't won a game yet. But like the players that have committed to him and taken a chance, I just believe in what he's doing.
I also believe in my heart of hearts, he's the guy to finally fix Nebraska football.
Not by doing something dramatic or some huge makeover, but by simply doing the little things right — preaching fundamentals, being tough, having accountability and leadership, and just doing things the right way.
If sports have taught me anything, it's that culture and the way you do things matter. Oftentimes, it matters more than talent which Nebraska football fans found out the hard way under Scott Frost.
So when Rhule awarded scholarships this week to Nate Boerkircher and John Bullock, I had to applaud it because it was simply the right thing to do. The players know that and they'll love him for it.
Rhule keeps making the right moves
Boerkircher caught six passes last season for 52 yards and a touchdown. He looked good in the spring and is a guy that could give Nebraska valuable snaps as an H-back. Bullock impressed Rhule so much that he said the former walk-on could have an NFL future at linebacker, sort of like Domann.
At the very least, both guys should play next season and instead of worrying about the scholarship numbers or the transfer portal, Rhule did the right thing and for him, what was probably the easy thing.
When he told Husker Online, "Our team was pretty excited for them" that's all I needed to hear to know it was the right call.
Rhule said more players could be added if the right one is available. Yet, getting these guys on scholarship was the right thing to do. They earned it on the field and are examples of what Nebraska football is supposed to be about.
You don't have to do anything fancy to win. You just need to be good at the small stuff and so far, Matt Rhule appears to be elite in that department, which at Nebraska, could make all the difference in the world.
For More Nebraska content, follow us on Twitter, like our Facebook Page, and Subscribe to the Husker Big Red YouTube Channel. You can also find our podcast on Apple or Spotify.