Huskers not prepared for evolving NIL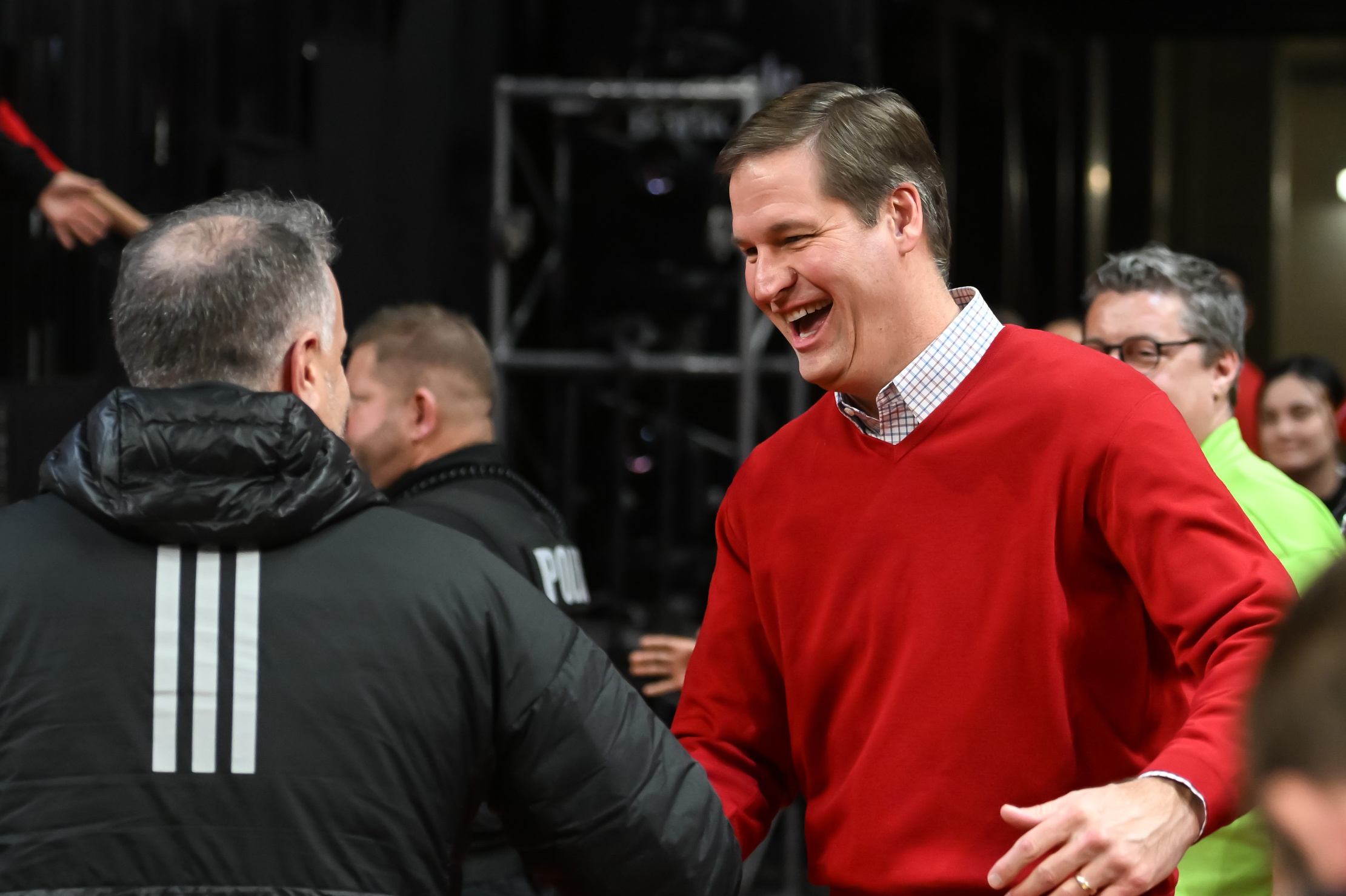 There's no reason to think Matt Rhule can't propel Nebraska football back into relevancy again on the national stage. After all, this is Nebraska. This is the home of 5 'Ships'.  It's the home of 390 consecutive sellouts. It's a much simpler rebuild than Temple and Baylor were.  Right!
To quote ESPN gameday host Lee Corso's famous one-liner "Not so fast my friend".  He's right.  Let us not lose sight of the fact that college football has changed a lot since Rhule left Baylor in 2019. North Carolina HC Mac Brown will tell you college football has changed more in the last 3 years than in the previous 70 years combined.
The transfer portal is much more prevalent now.  Basically free agency on a whim. This, coupled with players having Name, Image, and Likeness rights was absent when he was last pacing the sidelines of the college ranks.
These two factors have completely changed how you handle the daily in and outs of recruiting and roster management. It's a constant balancing act between the present and the future. The current college head coach position is very similar to that of an NFL GM, imperative to keep their current players happy and paid while making sure they can recruit adequately.
Nebraska Football Program Anticipated NIL Success
Recruiting is the lifeline of any program. A large degree of it is done behind the scenes by parties not necessarily employed by the school but instead associated with an NIL collective. This brings me to the topic of this article – Nebraska thought they were ready when NIL officially launched on July 1, 2021.
Mike Farrell has been a college recruiting insider for decades. He tweeted out the day after NIL went live.  Nebraska football initially was perceived to be #3 nationally.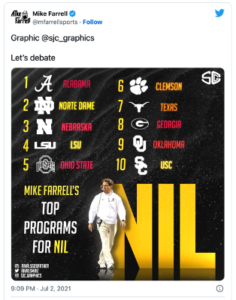 After I viewed Farrell's tweet I felt confident because I was aware of the rabid Nebraska football fan base and wide-reaching support around the program. Most of us figured this will be the difference maker in Lincoln, America.   OK Corn Nation….  Here we go.
First Collective Introduced
Athlete Branding & Management LLC was started by Gerald Lambrecht, who was previously Scott Frost's right-hand man at the University.  ABM officially commenced in August 2021. They were to be the arm for Husker student-athletes to engage in NIL opportunities. Their website was called N100. ABM shortly after launching announced they had secured payments of more than $2 million spread out to over 100 athletes across five sports. A year later the Lincoln-based collective publicized it had raised over $5 million for NIL-related activities.
Nebraska Was Blindsided
There was only one problem, Nebraska was trying to do it the way the NCAA intended it to be.  "Members will receive access to exclusive content, events, and interaction with the student-athlete both in person and on the various social media platforms", Lambrecht stated.  "Businesses who participate can utilize ABM clients in marketing campaigns and sponsored events".
SOS Heating & Cooling inked Decoldest Crawford as their spokesman. Lauren Stivrins and Nicklin Hames put on youth volleyball clinics. Lexi Sun introduced her clothing line. Players created their own logo.  ABM formed a partnership with Lincoln-based Opendorse which works with college and pro athletes assisting them in developing their personal brands.  It all made perfect sense since we have an unlimited and never-ending amount of support for our beloved Huskers.
What Nebraska didn't see coming was the fact that SOON, many schools were going to just give recruits money to sign with their school.  No need for the IG post.  No need for the cameo appearance.  Forget about spending time filming a commercial.  Just sign here. Press hard 3 copies please.
I previously mentioned Opendorse. The company was founded by Blake Lawrence and Adi Kunalic. They wanted to be the entire NCAA NIL collective.  Unfortunately, many Nebraskans feel we have some sort of built-in advantage since the company is based in Lincoln and started by former Huskers.  But Opendorse is a national company that helps several college programs, and thousands of athletes thus it's not the massive home field advantage for Nebraska one would think.  Actually, it's not an advantage at all.
Nebraska Is Lagging Not What NIL Should Stand For
In December of 2021, less than 6 months after NIL went live, the University of Texas rolled out an offensive lineman inducement.  Play at Texas and you're on the payroll- to the tune of $50,000 per year.  I'm not a math major but that's in the neighborhood of $200,000 over a 4 year stint.  It's official.  Pay for Play had arrived in a big way.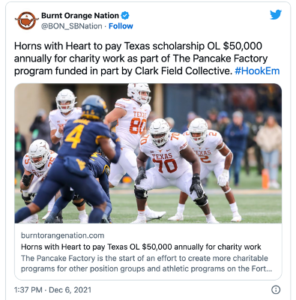 Early signing day in December 2021.  Remember Nebraska football with its #3 ranking in NIL. They finished in the bottom half of the B1G recruiting ranking for the first time since joining the conference a decade earlier.
Nebraska football had no money for recruits on signing day, while Texas A&M reportedly shelled out between 30-35 million.  Which captured the #1 class nationally.  That class signed eight, yes eight, 5-star guys. Dear old Nebraska U was busy arranging to have businesses get them endorsement deals after they signed.
Matt Davison last spring told a group of people "We are extremely lucky to have had the new football project approved before NIL because now people are having to choose between the two… NIL or new facilities. And most are choosing NIL."
Eye-Opening Separation of Two Programs
I want to go back and compare that statement with what our friends at Texas A&M are doing.  $35 million to the football recruiting class AND they are building a new $200 million facility as well. It should be pretty apparent we don't have the NIL resources most people think we have.
Boone Pickens donated a couple hundred million over a decade ago to Oklahoma State for a football stadium upgrade. Phil Knight of Nike fame has donated several hundred million to the University of Oregon. Miami has its billionaire booster.  Nebraska's biggest potential donor is Warren Buffet. How much money do you think he is throwing to our collectives for NIL?
Eventually, Nebraska's power boosters figured out that we must pony up and pay players to come.  Fan loyalty is one thing but throwing millions at the football team for players is a whole different animal.  Casey Thompson commits and Trey Palmer comes with Mickey Joseph from LSU with a promised NIL deal. Only problem was Nebraska actually ran out of money. Another one of our top transfers was told he had to wait to sign so he could get paid.
Nebraska Collective Changed Mid Stream
Back to Nebraska, so ABM dissolved about 16 months after start-up, morphing into a new collective called The 1890 Initiative led by the aforementioned Matt Davison. Former Husker Kris Brown has also started an Omaha-based collective named The Big Red Collaborative.
Here is what is ALARMING to me….  Alarming…  The 1890 Initiative as of two weeks ago had 95 followers. And it took them 14 months to establish a Twitter account after NIL was launched.  Before I published this article today I went back and looked at the Twitter account again.  In 2 weeks it's up to almost 3,400 followers so there is some apparent interest recently.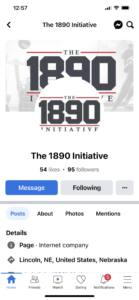 On Twitter, The Big Red Collaborative has 450 followers.  Let's revisit for comparison's sake our former B12 rival Texas A&M.  29,000 Twitter followers.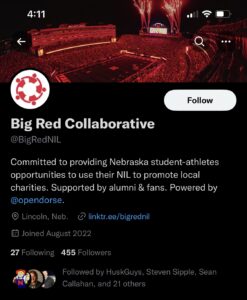 NILbraska Lexicon Was Coined
AD Bill Moos at the time in June 2021 was telling us the University is ready for NIL.  There were articles on MSN.com and in The Wall Street Journal praising the proactive approach Nebraska was taking toward this new animal called NIL. The term NILbraska was introduced.  "Nebraska is committed to being a leader and trendsetter in the name, image, and likeness arena," Bill Moos said in a statement.
"The goal is to create a program that sets a standard by leaning into Nebraska Athletics' rich history of innovation," Joe Petsick, assistant professor of practice in management, told MSN.com. "We set out to create a program that was not just focused on how to help the student-athletes make money, but also how they can use tools to build a business around themselves."
Sounds great in theory. The University thought they were ready, but they weren't. Not even close. We have a long way to go!  And I haven't even touched on the most disturbing thing.
Lack of Marketing and Nebraska Football Fan Involvement
Has anybody read anything in print or heard on the radio or seen on TV about how you can donate to our NIL?  I can promise most Husker fans do not know how to contribute.  On their website www.1890nebraska.com you can fill out a form and contribute. ONE TIME.  Why are there not several choices of donation options like once a week, once a month, twice a month, once a quarter, etc…. You get the point.
At A&M you can donate as little as $10 a month.  Same with Iowa's collective The Swarm.  Why are we still missing the boat 18 months into NIL?  We need to take money from any place we can get it. Why are the biggest collectives doing the proper marketing to grow their respective collectives? Are we really too proud to at least steer people in the right direction on Twitter?  We weren't ready. Our fans didn't know how to help.  Most still don't.
We shut down our only collective and then opened two more. During a coaching transition. Currently, the Huskers don't have the boosters like what A&M, Michigan, Oregon, Ohio State, Texas, and others have. We do have thousands of people that can donate 10 dollars here and there… and that money adds up in a hurry. Ask Iowa. We also have big-time donors like the Peeds and Hawks that can help. But for every one of those we have, A&M has 10.
Collectives Separate From Schools
Universities are not allowed to have any involvement on the fundraising side. Theoretically.  There is a loose relationship where Rhule can essentially request what he needs. Then pray that one of the two collectives has enough cash in the cookie jar to help with a high-profile signing, such as a Dylan Raiola.
Matt Rhule has mentioned on several occasions what I've repeatedly eluded to in this article. NIL went from what it was designed to be and rapidly evolved into Pay for Play.  The head Husker tells us he wants kids that are proud to wear the N, coming to Nebraska for an education, and have aspirations to play at the next level. He's not looking for the guy that asks how much money are you offering. Of course, he's not. Because he can't.  Not right now anyway.  Case and point.  Nebraska was recruiting a highly touted OL out of the portal.  All of a sudden we stopped recruiting him completely.  Ends up signing with Oregon.
If NIL would have stayed where it was intended to live Nebraska would be a top 5 destination.  Rhule said NIL is currently being used illegally by a ton of teams. Player tampering is running rampant by coaching staffs.  The NCAA is doing nothing. The game is being played with a different set of rules. Nebraska football isn't a player in this new high-stakes poker game called Pay for Play.  Not yet.  Unless things change.  Stay tuned.  It's going to be a wild hand.
For More Nebraska content, follow us on Twitter, like our Facebook Page, and Subscribe to the Husker Big Red YouTube Channel. 
More crystal ball projections for Nebraska Football ahead of big weekend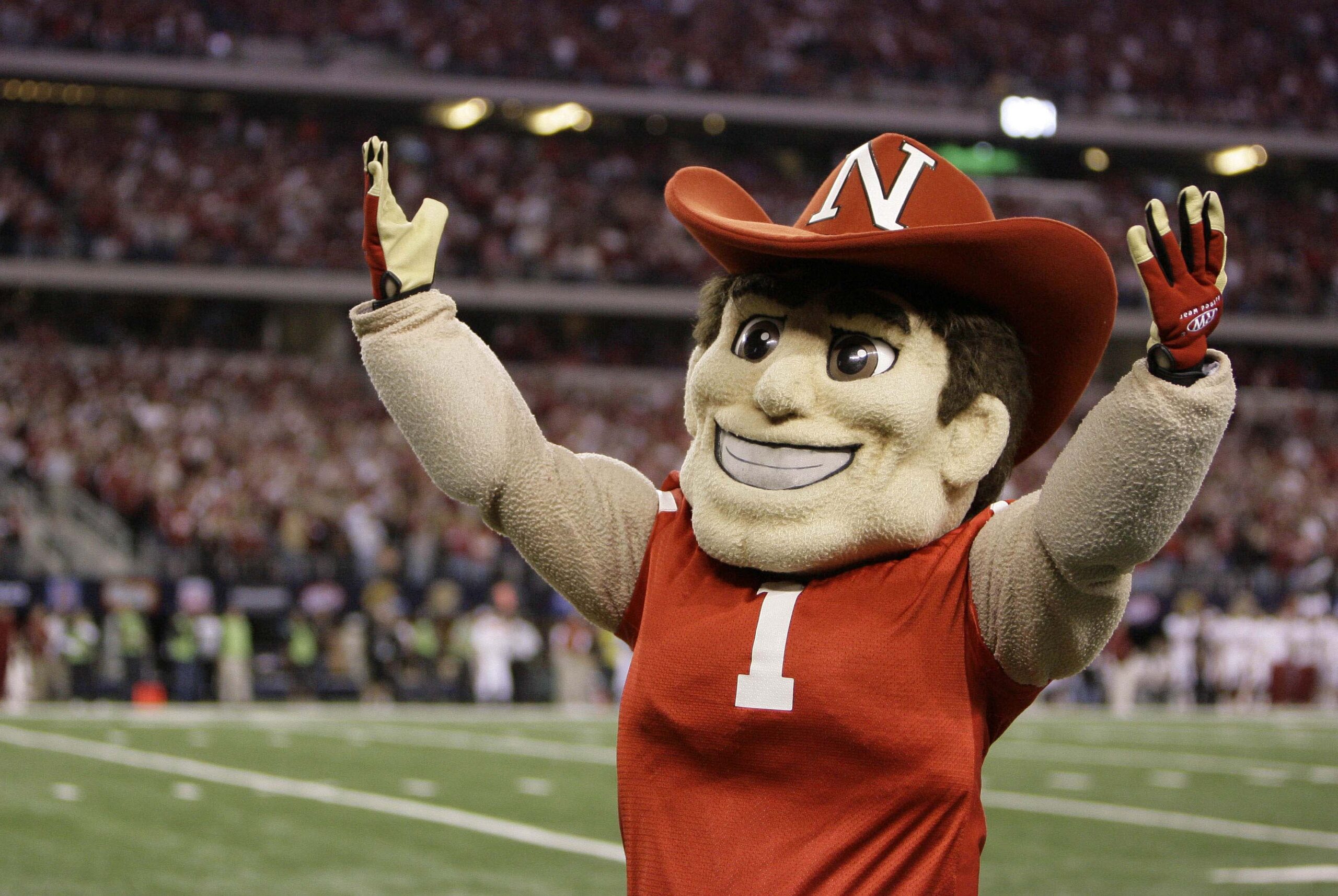 Nebraska football has landed two more crystal ball projections ahead of a huge recruiting weekend for the Huskers.
There are going to be 26 recruits on campus this weekend visiting the Nebraska football program. Five-star quarterback Dylan Raiola is the headliner, along with a number of other top-100 recruits and the top-ranked player in the state of Nebraska Carter Nelson.
It's one of the most impressive visit weekends for Nebraska football recruiting in a long time, maybe ever, but how many commitments are going to come this weekend if any?
I certainly wouldn't expect a pledge from Raiola. As much as Nebraska football fans might want that, the top-ranked QB in the 2024 class just scheduled an official visit in June with Georgia, the defending national champs. This is on the heels of another visit to UGA, so the Huskers need to recapture some momentum.
The key objective with many recruits will be getting them back for an official visit. Gatlin Bair is a name that comes to mind since the kid is ranked 40th overall in the 2024 class via 247 sports. He's visiting this weekend and if the Huskers got him back for an official visit in June, they'd have to feel good about their chances.
However, Nebraska football could land a couple of commitments this weekend. One candidate is three-star tight end Ian Flynt. He visited back in January, has family ties to Nebraska football, and just received another crystal ball projection for the Huskers. That's four total for the No. 456 overall recruit in the 2024 class (247 composite).
A commitment might not happen this weekend, but I'd look for a commitment date coming soon out of this weekend. Flynt is out of Texas and so is three-star offensive lineman Gibson Pyle, who also received a crystal ball projection on Friday (Flynt did too).
Pyle is 735th overall and he teased an announcement a couple of weeks ago but it didn't come. He's got six crystal ball predictions for the Huskers and that's another potential commitment to watch out for this weekend.
For More Nebraska content, follow us on Twitter, like our Facebook Page, and Subscribe to the Husker Big Red YouTube Channel. You can also find out podcast on Apple or Spotify. 
Nebraska Football hosting elite tight end, 4-star EDGE to return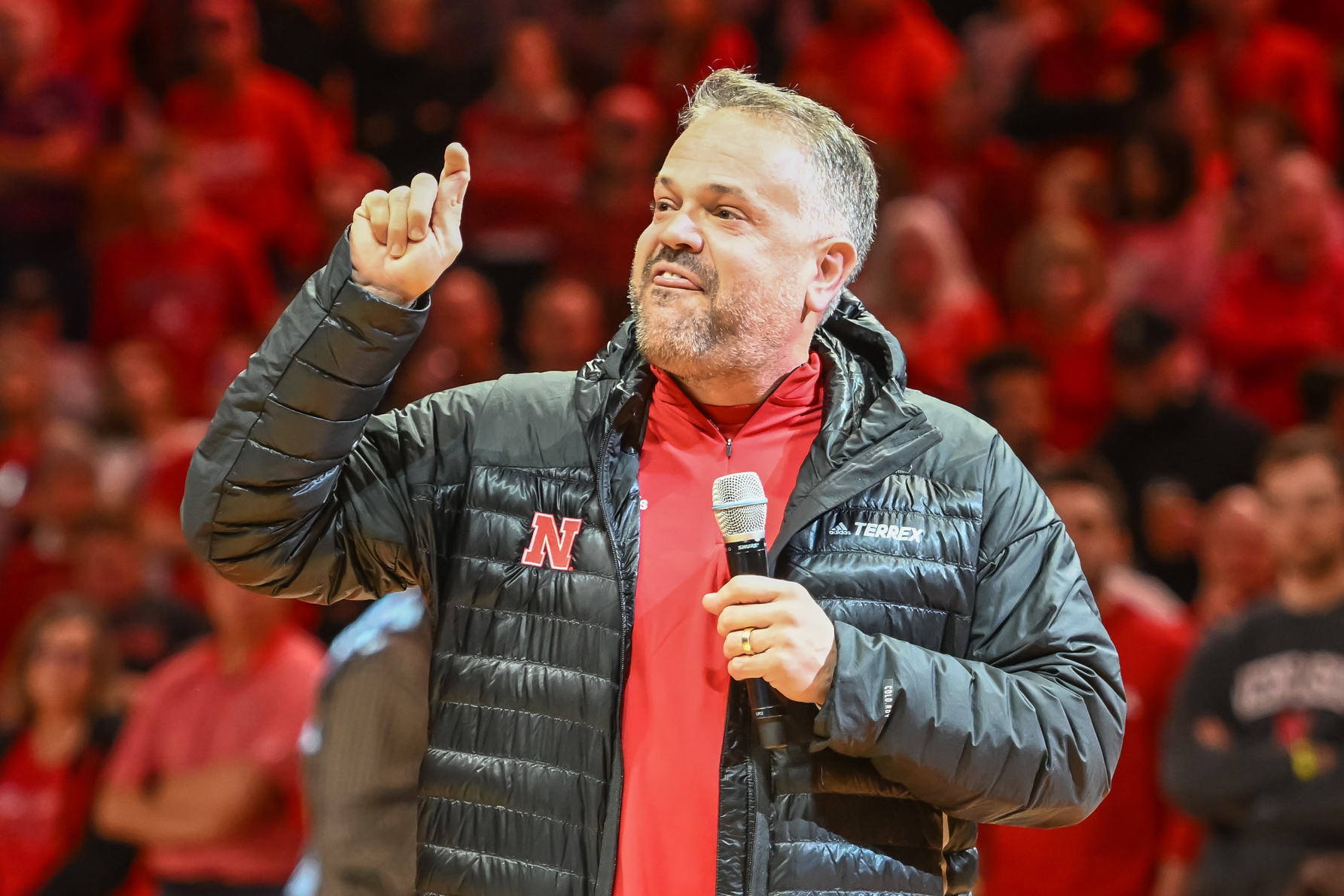 The Nebraska football recruiting buzz has been off the charts and another top-100 recruit is on campus today plus more on the Huskers.
Matt Rhule and the Nebraska football coaching staff have been doing a spectacular job on the recruiting trail. The Huskers are set to host 26 recruits this weekend and that number could grow.
However, those weren't the only visitors for Nebraska football this week. On Monday, the first day of spring ball, the Huskers hosted a three-star offensive lineman and also Willis McGahee IV, a four-star EDGE.
McGahee is out of Miami, Florida and his dad, of course, was a legendary running back for the Hurricanes who also played for the Bills and Ravens in the NFL. The pedigree is there and the 6-foot-1, 225 pounder who is actually a three-star in the 247 sports composite rankings, is expected to return for the Nebraska football spring game.
Fastest 225lb+ Linebacker in the Nation pic.twitter.com/7bBpXiSUUN

— Willis McGahee IV (@McgaheeIv) March 23, 2023
McGahee is listed by 247 sports as a linebacker, but he's an EDGE. He had 13 sacks as a junior and he's got the kind of athleticism that Rhule loves. This is definitely heading in the right direction for the Huskers but Florida, Tennessee, Texas, and UCF are all set to get visits too and are in the mix.
Nebraska football hosting top 100 tight end
Rhule and the Huskers are trying to make the state of Missouri a bigger priority and so far, it's worked pretty well. Nebraska football is making headway in the state, especially with one of the best Missouri prospects in the 2024 class in Jaden Reddell.
Reddell is 6-foot-5, 225 pounds, and out of Raymore, Missouri. He's ranked 68th overall in the 247 sports composite rankings for the 2024 class and is fourth among tight ends, as well as a third-ranked player from the Show Me State. He's also visiting Nebraska football on Thursday according to his Twitter account.
Nebraska today!! Can't wait to be there #GBR 🌽🌽

— Jaden Reddell (@JadenReddell) March 23, 2023
The On3 prediction machine currently gives the Missouri Tigers a slight advantage, but this will be the second trip for Reddell to the Nebraska football program. The next objective will be getting him back for an official visit in June.
That's the same with McGahee. If he comes back for the spring game and then takes an official visit, you'd have to feel good about Nebraska's chances. And while fans want commitments, visits are an important part of building the relationship that can lead to a commitment down the line.
As of now, Rhule and company are doing exactly what they should on the recruiting trail and it's refreshing to see.
For More Nebraska content, follow us on Twitter, like our Facebook Page, and Subscribe to the Husker Big Red YouTube Channel. You can also find out podcast on Apple or Spotify. 
Nebraska Football in good spot for 2024 WR Gatlin Bair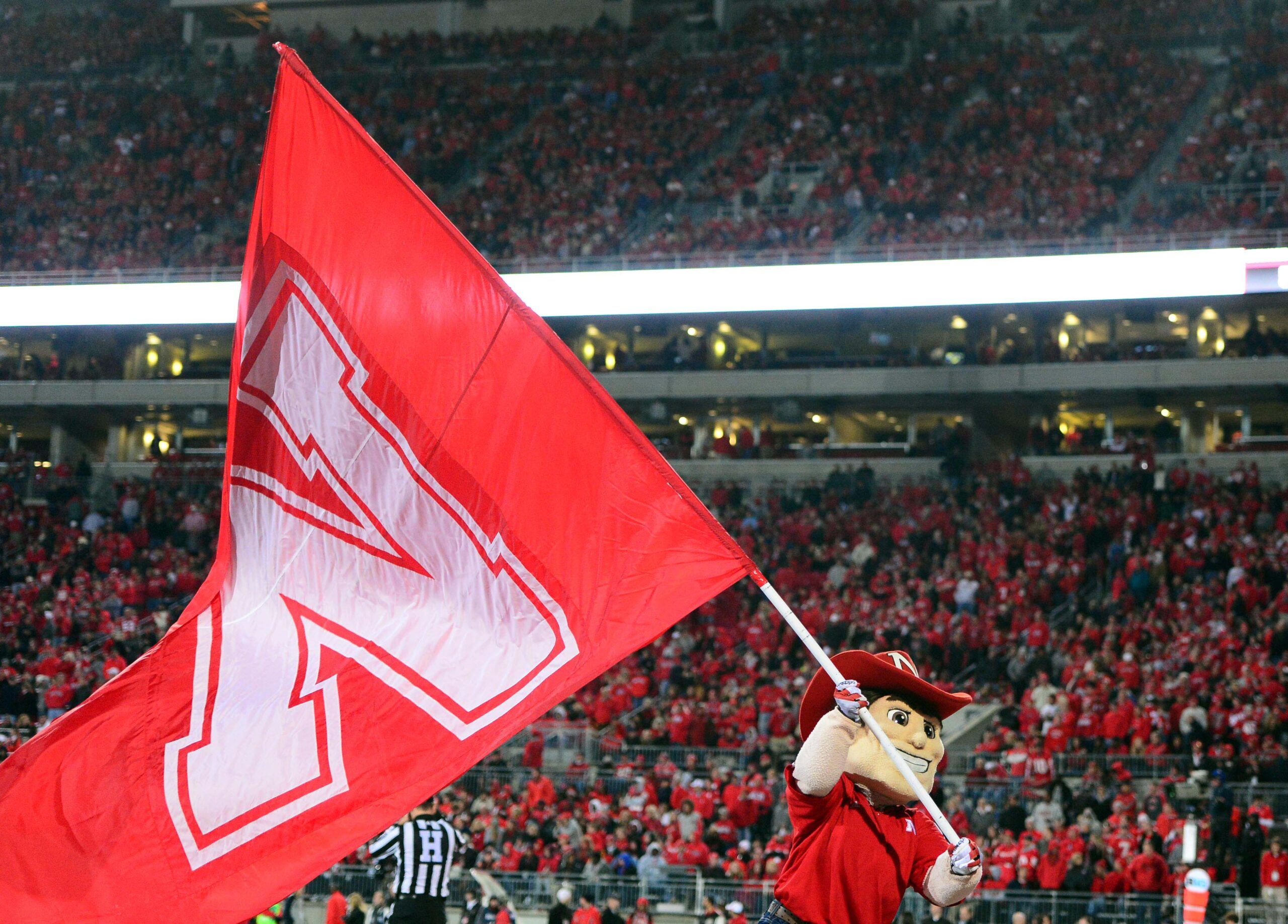 Nebraska football has been recruiting at a high level ever since the new coaching staff stepped on campus. They have made their recruiting priorities clear, and that includes 2024 Idaho wide receiver Gatlin Bair.
Bair is the ninth overall wide receiver in the 2024 class. The wide receiver is the top player in the state of Idaho, and has a 95 overall numerical ranking on 247DSorts. He has two schools in the lead for his recruitment in Michigan and Nebraska. Garret McGuire is taking care of Bair on Nebraska's end, and it appears the coach is making a good impression.
Bair could give Nebraska a downfield weapon that spreads the field. This is something that Nebraska football wants in the program, as they are targeting playmakers that open up the offense. He has the size and speed to be a legitimate threat, at six-foot-two, 180 pounds. The Huskers have gotten several playmakers already in the offense. Bair would fit the bill, and make the wide receiver room even deeper.
Initially, he was one of the more under-recruited prospects, but now more programs are catching on. Even still, the wide receiver spoke highly of the Nebraska football program during a recent interview with the Omaha World-Herald. Bair is coming to Lincoln this weekend, along with several other prospects for the big Junior Day. He really likes the energy   surrounding the program, and the willingness of McGuire to learn as transcribed by Sam McKewon.
"There's just an energy about the program," Bair said Tuesday evening. "It just seems like every single person in the building really wants to turn that program around and get things rolling. I was really drawn to that, and what they're trying to do."

"I really like people who are open to learning," Bair said of the 23-year-old McGuire, perhaps the youngest assistant in major college football. "I don't like people who are set in their ways. I really enjoy the fact that he's open to learning and progressing. That would allow me to progress with him at the same time, allow me to grow."
It seems as though Nebraska football recruiting pitch has been very good to this point. Several fans were worried about McGuire's age, but it seems as though that is not a problem for recruits. It certainly bodes well for Nebraska football that Bair thinks so highly of them. This could be extremely important heading into the upcoming weekend.
Nebraska football will not have a shortage of wide receivers, nor will they have a shortage of talent in the room. Bair's recruitment and subsequent interest is proof of that.
For More Nebraska content, follow us on Twitter, like our Facebook Page, and Subscribe to the Husker Big Red YouTube Channel. You can also find out podcast on Apple or Spotify.