3 thoughts on two new commitments for Nebraska Football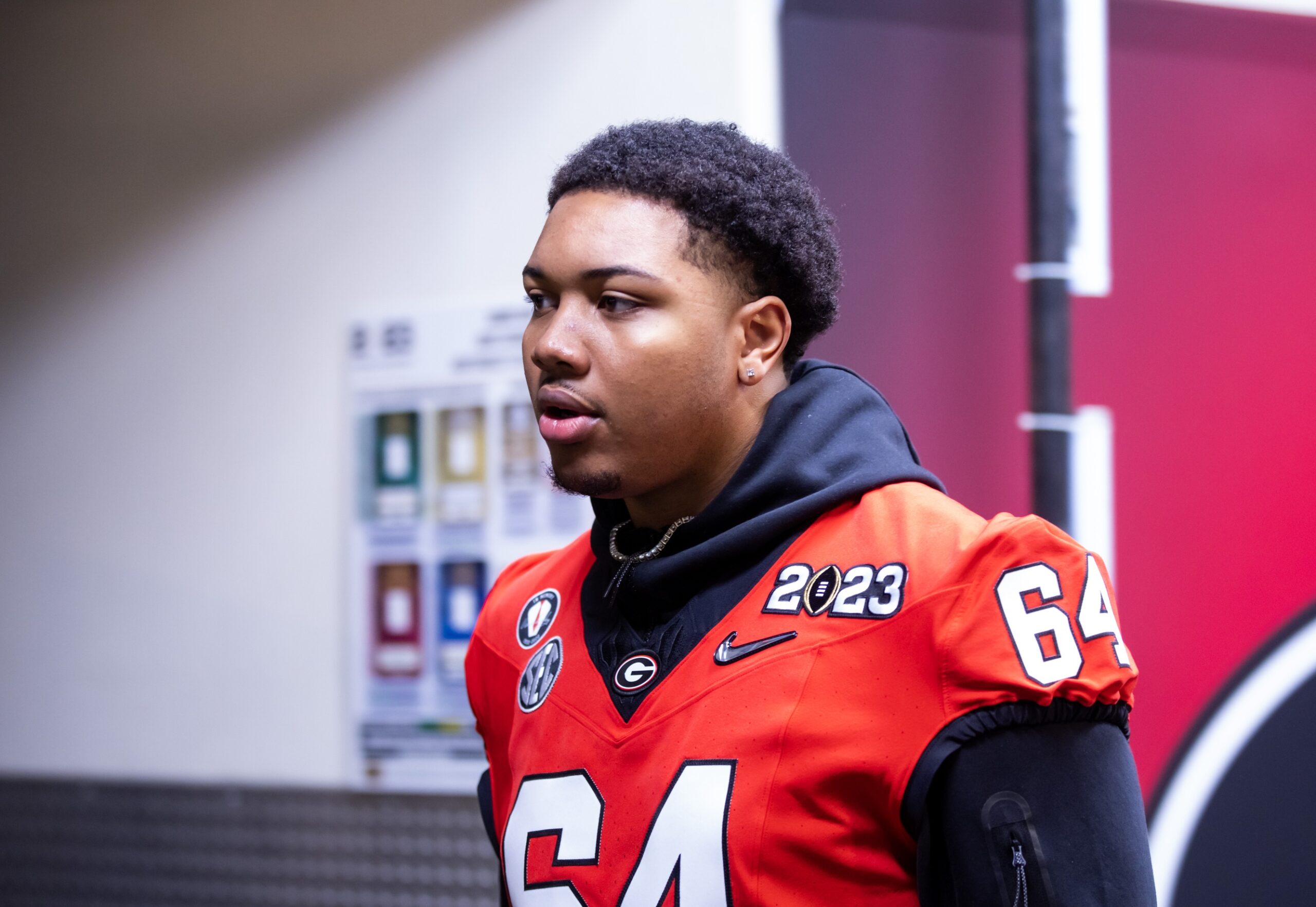 Nebraska football has landed commitments from Jacob Hood and Ismael Smith Flores. Here are three thoughts for the Huskers.
It was pretty clear that Nebraska football was going to come out of this past weekend with some commitments and on Monday, the Huskers have already landed two.
One of them is the 2023 tight end Ismael Smith Flores, a really talented player with tremendous upside that played for Bob Wager at Arlington Martin in Texas.
The bigger addition, probably at least in the eyes of most Nebraska football fans, especially in the short term, is former Georgia Bulldog Jacob Hood.
Hood is a three-star recruit who was ranked in the top 500 (480 overall via on3 consensus) coming out of Tennessee. He's 6-foot-8, 342-pounder, and didn't play at all for the Bulldogs after signing with them in the 2022 class.
However, the Bulldogs have been the runner-up for the Joe Moore Award (best O-line in CFB) in each of the past two seasons, so you at least have to feel good about the coaching he got.
Nebraska football suffered a big loss when Walter Rouse flipped his commitment to Oklahoma. It was clear that another tackle was needed. Hood entered the transfer portal recently and after hosting him for a visit this past weekend, the Huskers landed a key piece.
Here are three thoughts on the commitments of Hood and Ismael Smith Flores.
Hood adds much-needed depth
I don't know if Hood is going to be an immediate starter for Nebraska football next season, but at the very least, I'd feel better about Bryce Benhart or Turner Corcoran if they were able to beat him out.
Hood likely realized he wasn't going to see the field at Georgia and at Nebraska, there is a golden opportunity for a guy that's going to have four years of eligibility.
Yet, he shouldn't be confused as equivalent to Rouse, a guy who was a multi-year starter and honorable mention All-Pac-12 selection for Stanford. Hood could be that good but he's not proven at this point and hasn't played a single down of college football.
You have to be talented to even be in a position to play for Georgia, so Hood likely has starting capability, but more than anything, he adds much-needed depth to the tackle position.
Ismael Smith Flores could be a steal
There are lots of reasons to like the commitment of Ismael Smith Flores. For one, Nebraska was able to beat out Iowa and also Rutgers for his commitment. Iowa has done pretty well with tight ends over the years and beating out the Hawkeyes for a quality tight end is never a bad thing.
Despite playing just one season of high school football, Ismael Smith Flores is ranked No. 571 overall, and the 6-foot-5, 210-pounder has a ton of upside. He played wide receiver in high school and could prove to be a mismatch nightmare for opposing defenses at Nebraska.
We have seen basketball players with his kind of measurables have a lot of success playing football before and hopefully, Ismael Smith Flores will be the next to make that switch and become a star.
Ismael Smith Flores is ranked as the No. 32 tight end in the 2023 class and he could easily be a top-10 player at his position in a few years, especially under the direction of Matt Rhule.
Nebraska isn't done and it shouldn't be
I've said all along I wouldn't be shocked to see Nebraska football go 4-for-4 this weekend with all of its 2023 recruits. They have all been projected to the Huskers and the other three could pull the trigger on a commitment at any time.
Regardless of the time, the late signing period is coming up next week and the Huskers could be signing 3-4 players to their 2023 class.
The transfer portal window has closed. Players can still commit and graduates can still enter the transfer portal, but outside of that, teams and players will need to wait until the spring transfer window.
Nebraska football has improved in the portal but it could still use a proven starter at offensive tackle and a true nose or another 300-pounder wouldn't be a bad thing in the front seven. A lack of offensive line depth and QB depth killed Nebraska in 2022 and the coaching staff can't allow it to happen next season.
There are 7-8 wins on this schedule but the Big Ten is a battle of attrition and the Huskers need to be ready.
For More Nebraska content, follow us on Twitter, like our Facebook Page, and Subscribe to the Husker Big Red YouTube Channel.