Finally, some roster attrition for Nebraska Football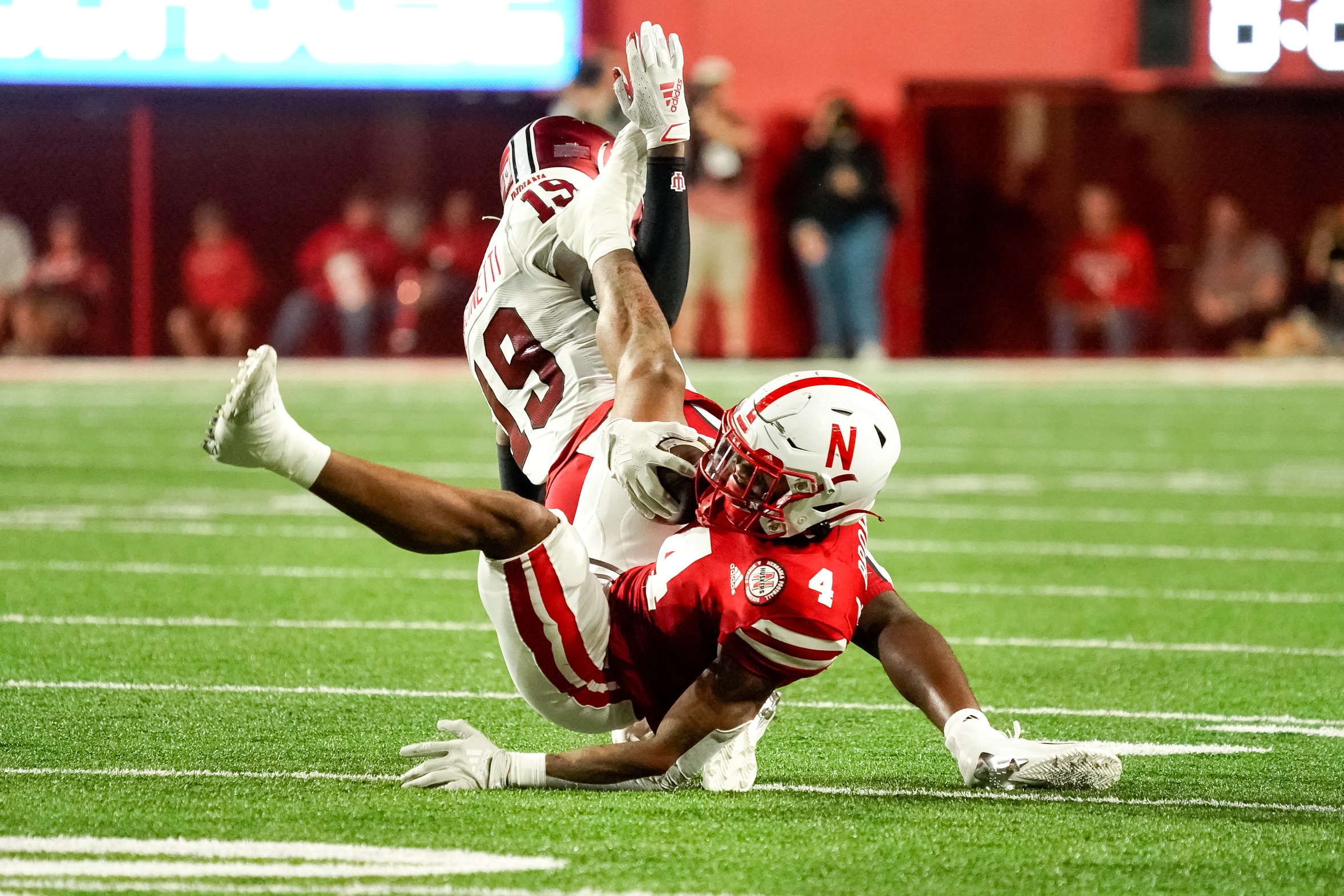 A couple of Nebraska football players that were on scholarship are no longer on the roster for the Cornhuskers.
Nebraska football head coach Matt Rhule has put the Huskers' roster through a dramatic overhaul and it's one that will continue after spring ball and into the fall.
Right now, the Huskers are going through winter conditioning and doing mat drills. They are workouts that are reportedly very tough in the hope that if some players aren't committed, they will walk away.
When Nebraska football was adding players like crazy through the 2023 recruiting class or the transfer portal — there were 39 additions total — many fans wondered how Nebraska would meet the 85-man roster limit.
Well, the key thing is that the roster limit doesn't matter until the fall. Nebraska can carry all of these guys on the roster in the spring and after seeing what the depth chart looks like, more will probably depart.
The roster attrition has started for Nebraska
However, there are now two names we now know that won't return in the 2023 season for the Huskers. One of them is former highly-touted recruit Alante Brown. There have been some injuries throughout his time with the Huskers and his impact has been minimal.
The 5-foot-11 wideout caught 22 passes for 269 yards in his career including 16 for 191 last season. Yet, with Billy Kemp coming over from Virginia, Brown's role was going to likely be diminished and according to Husker Online, Brown is no longer enrolled at Nebraska.
Hunter Anthony who transferred to Nebraska from Oklahoma State last offseason has decided against a sixth year of playing college football and won't play for the Huskers in 2023 either.
Anthony wasn't expected to make a huge impact next season, although he could have been another depth piece on the offensive line. However, the Huskers needed some attrition on their roster and this is just the start.
For More Nebraska content, follow us on Twitter, like our Facebook Page, and Subscribe to the Husker Big Red YouTube Channel.