7 Huskers that need to step up this spring for Nebraska Football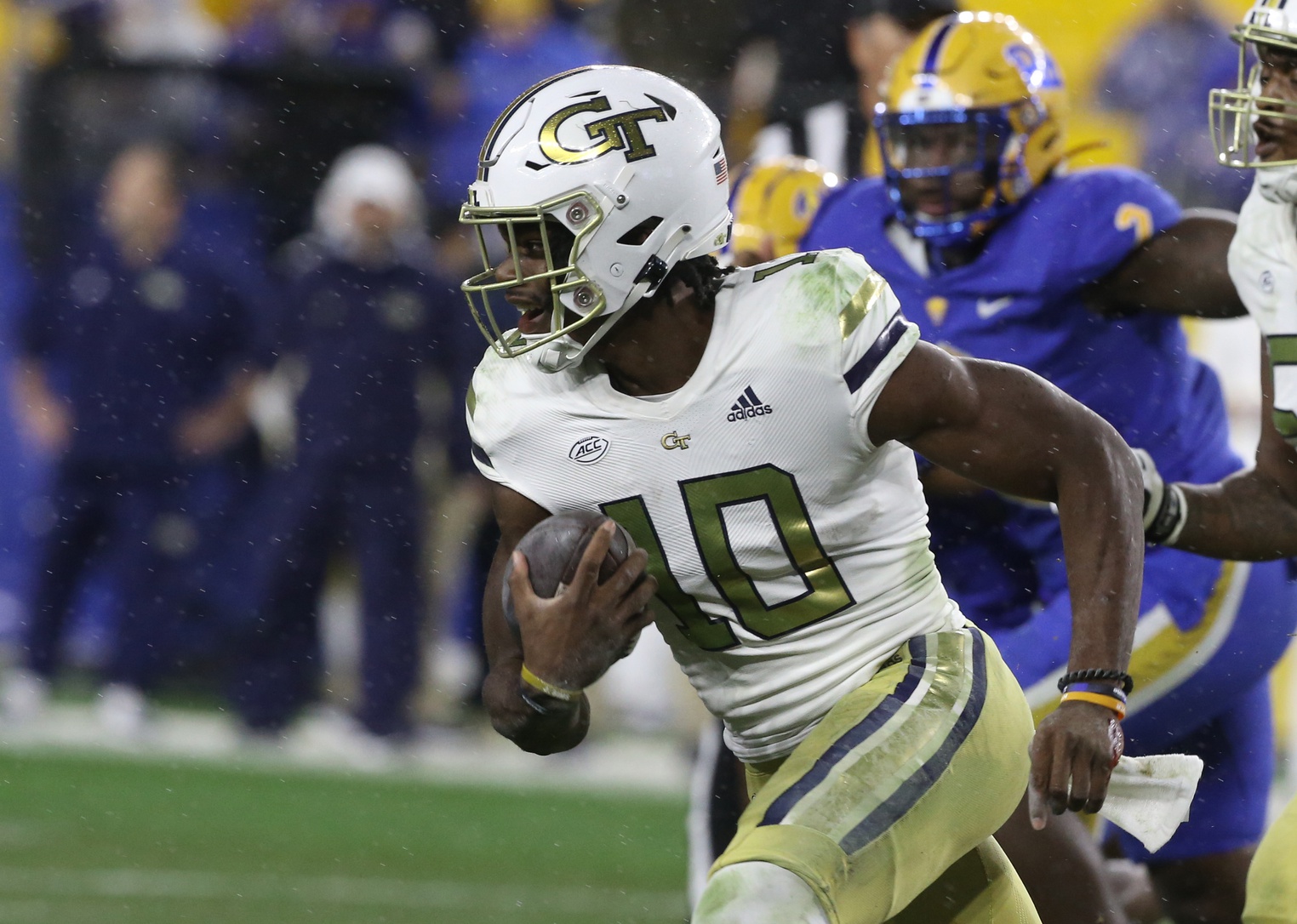 Looking ahead to Nebraska football spring practices, here are five Huskers that need to step up.
Spring football is getting underway on Monday for the Nebraska football program and new head coach Matt Rhule.
It's going to be an exciting time for the Huskers and their fans as they take the next step toward the 2023 season. Nebraska football has a huge roster of players and there will be plenty of new faces (most of them transfers).
Rhule said recently that Nebraska football already has depth charts posted. He believes in honesty and accountability. We'll see how those depth charts change over the spring. I for one, can't wait for the spring game next month.
However, the work done in practice will likely be important and have a bigger impact on their depth chart. The Huskers have question marks all over the roster — they are coming off a 4-8 season after all and here are five players that Nebraska football needs to step up this spring.
QB Jeff Sims
This is a big spring for Jeff Sims. Rhule has been vague about how much Casey Thompson is going to do this spring and that leaves much of the opportunity for Sims.
We can't forget about Logan Smothers, Chubba Purdy, and Henrich Haaberg. The 6-foot-5 sophomore has turned some heads with his speed and who knows, he could make some noise with a solid spring.
I'm not saying he's going to start or anything, but he could give Nebraska football a solid No. 3 and a quarterback worth developing for the future. I don't see Smothers and Purdy hanging around unless they are determined to be backups for the rest of their careers.
If Sims wants to win the starting job, he needs to start with his arm. We know what he can do as a runner. He needs to show he can take care of the ball, push it down the field and make plays with his arm.
Thomas Fidone
We've heard a lot of good things about Nebraska football tight end Thomas Fidone but I want to see him deliver with a really good spring. The biggest thing is staying healthy.
Yet, he's got a challenge for the starting job from Arik Gilbert. I think Fidone can establish himself as the starter and let's be honest, there are snaps available for a few tight ends. I think we'll see those guys plenty.
If Fidone wants to be a first or second-round pick, he's going to need a good 2023 and probably another good season in 2024. That all starts by keeping the positive momentum moving forward (and staying healthy).
Bryce Benhart/Turner Corcoran
I'm going to talk about the two veterans here in one section. Both have started a bunch of games during their Nebraska football careers. They have each failed to meet expectations too.
Rhule said he thinks the Nebraska offensive line is better than people realize. Part of that might have to do with getting two starters back from injury/suspension, as well as landing Ben Scott in the transfer portal.
Getting the most out of Benhart and Corcoran would be huge though. They both struggled last season, but under the tutelage of Donovan Raiola and Rhule, the hope is that former those four-star recruits can finally live up to their potential.
If they can and take a step forward this spring, it would be huge for Nebraska football and could even eliminate the need for a transfer offensive tackle in the April transfer portal window.
Jimari Butler/Blaise Gunnerson
OK, another combined-player section. But just like Corcoran and Benhart, the combo of Jimari Butler and Blaise Gunnerson are very similar, so it feels wrong to separate them.
Last season, two EDGE players combined for 14 tackles, 1.5 tackles for loss, and zero sacks. To be fair, they didn't get a ton of opportunities. Butler was actually going to transfer. Then, Nebraska football lost some of its top edge rushers to the portal and he returned.
The potential is there for both guys. They have all the measurables. They have both flashed at times too. They just need to put it together and the reps should be there this spring to do so.
MJ Sherman and Chief Borders are going to have an impact on the pass rush this spring too but it would be a real help for Nebraska football if Gunnerson and Butler took a step forward this spring.
Zavier Betts
Betts has proven that he can play at this level. He didn't play last season but now appears to be focused. He's looked good in winter conditioning by all accounts but this spring will be the real test. What will he look like after more than a year away from football?
This spring will be a great chance for him to establish a spot on the depth chart. Nebraska needs a big, quick receiver like Betts. He was a big-time recruit for a reason and if Rhule could help him resurrect his career, it would be a great thing for him and the Huskers.
It all starts with a productive spring.
For More Nebraska content, follow us on Twitter, like our Facebook Page, and Subscribe to the Husker Big Red YouTube Channel. You can also find out podcast on Apple or Spotify.