5 things to watch for Nebraska football vs. Purdue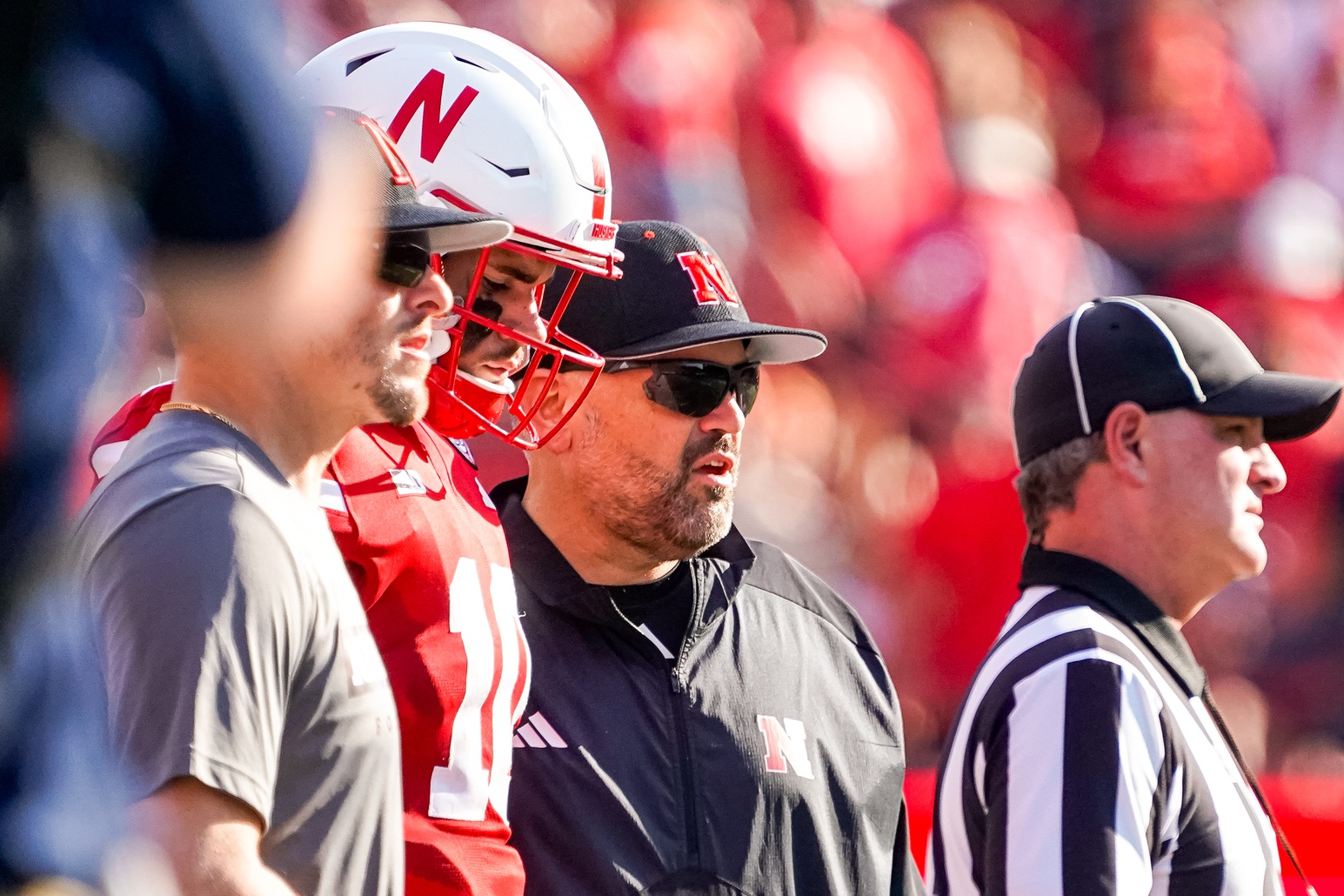 Looking ahead to Nebraska football vs. Purdue on Saturday, here are five things to watch for the Huskers.
Nebraska football has won back-to-back Big Ten games and will shoot for three in a row on Saturday against Purdue.
I know there are plenty of Nebraska football fans who weren't satisfied with the past two wins, but I can't understand why. The Huskers have held conference opponents to less than 10 points in consecutive games for the first time since 2010.
The Blackshirts are back and they are the reason this team still has life in the Big Ten West race. Win on Saturday, plus a win by Ohio State over Wisconsin and the Huskers will essentially be tied for first, although Minnesota will still own the tiebreaker over Nebraska if it beats Michigan State.
With the Boilermakers coming to town, here are five things to watch for Nebraska football vs. Purdue.
How will Nebraska's O-line hold up?
The Huskers are going to be without three starters this week — Turner Corcoran (out of the season), Ethan Piper (out for the season), and Nouredin Nouili (a few weeks). Purdue is tied for 19th in college football in sacks with three per game and third in the Big Ten which makes me a little concerned.
Frankly, the pass protection wasn't great with the preferred starting five. Teddy Prochazka has started before and will get this chance for the rest of this season. He was a former top-100 recruit and when he was healthy, played well, although he's been limited this season.
Justin Evan-Jenkins held his own at center last week and will be one of the starting guards along with Henry Lutovsky, who I've thought has always acquitted himself well when he's played.
Purdue is 10th against the run, so I'd expect more ground and pound, but protecting when the Huskers need to pass will be key.
Run to win
There are a couple of reasons why it will be important for Nebraska to run the ball well. For one, Heinrich Haarberg is better if he's throwing around 20 times per game and able to utilize the play-action pass. We saw the option play-fake lead to a touchdown last week to Malachi Coleman.
If you run the ball well, eventually teams have to put more players in the box, which can lead to explosive plays. We also know that Haarberg generally hasn't functioned well in third-and-long, except when he's been able to break some long runs.
The running game will be key because with Purdue's pass rush and the Huskers' offensive line at less than 100 percent, you want to limit the situations where the defense can pin their ears back and rush the passer.
Which team can hold onto the ball?
Nebraska actually has more fumbles than any team in college football, which makes it even more impressive that the Huskers are 4-3. The Huskers have 19 fumbles and have lost seven. That's an average of 2.7 fumbles per game.
It's hard to believe that pace will continue but the fumbling hasn't stopped. It's been an issue since Week 1. Even dating back to the Spring game, ball security was an issue.
However, Purdue isn't much better. The Boilermakers have fumbled the ball 13 times or 1.7 times per game which ranked 123rd in the FBS. Nebraska is dead last.
This game is expected to be close. Nebraska football is a 2.5-point favorite and the team that does a better job protecting the ball (and not fumbling) will probably win.
Slowing down the air raid
Behind quarterback Hudson Card, Purdue ranks fourth in the Big Ten in passing yards with 232 yards per game. The Boilermakers utilize the air-raid offense but Card has just seven touchdown passes.
Purdue actually has 13 touchdowns on the ground and Nebraska fans will remember Devin Mockobee who had 178 rushing yards against Nebraska last season. The Huskers need to contain Mockobee, as well as the passing game, and the key to that is the defensive line.
Nebraska needs to force Purdue to be one-dimensional and that means stopping the run. Beyond that, the pass rush is the key. The Huskers had eight sacks last week which gives them 24 total this season. That's third in the Big Ten. Purdue is also 11th in sacks allowed in the Big Ten and pressuring the quarterback is the best way for the Blackshirts to have success against the Air Raid.
Big kicks
I feel like this game could come down to a kick or two. Tristan Alvano has had some struggles but drilled a big field goal last week. Alvano has made big kicks in Lincoln Memorial Stadium before and I have confidence in him if needed on Saturday. Alvano is 4-of-8 this season but Purdue has a pair of kickers that are a combined 3-fo-9 this season, so if this game comes down to the kickers, Nebraska has an edge.
For More Nebraska content, follow us on Twitter, like our Facebook Page, and Subscribe to the Husker Big Red YouTube Channel. You can also find our podcast on Apple or Spotify.