3 things we learned in Nebraska Basketball win over Ohio State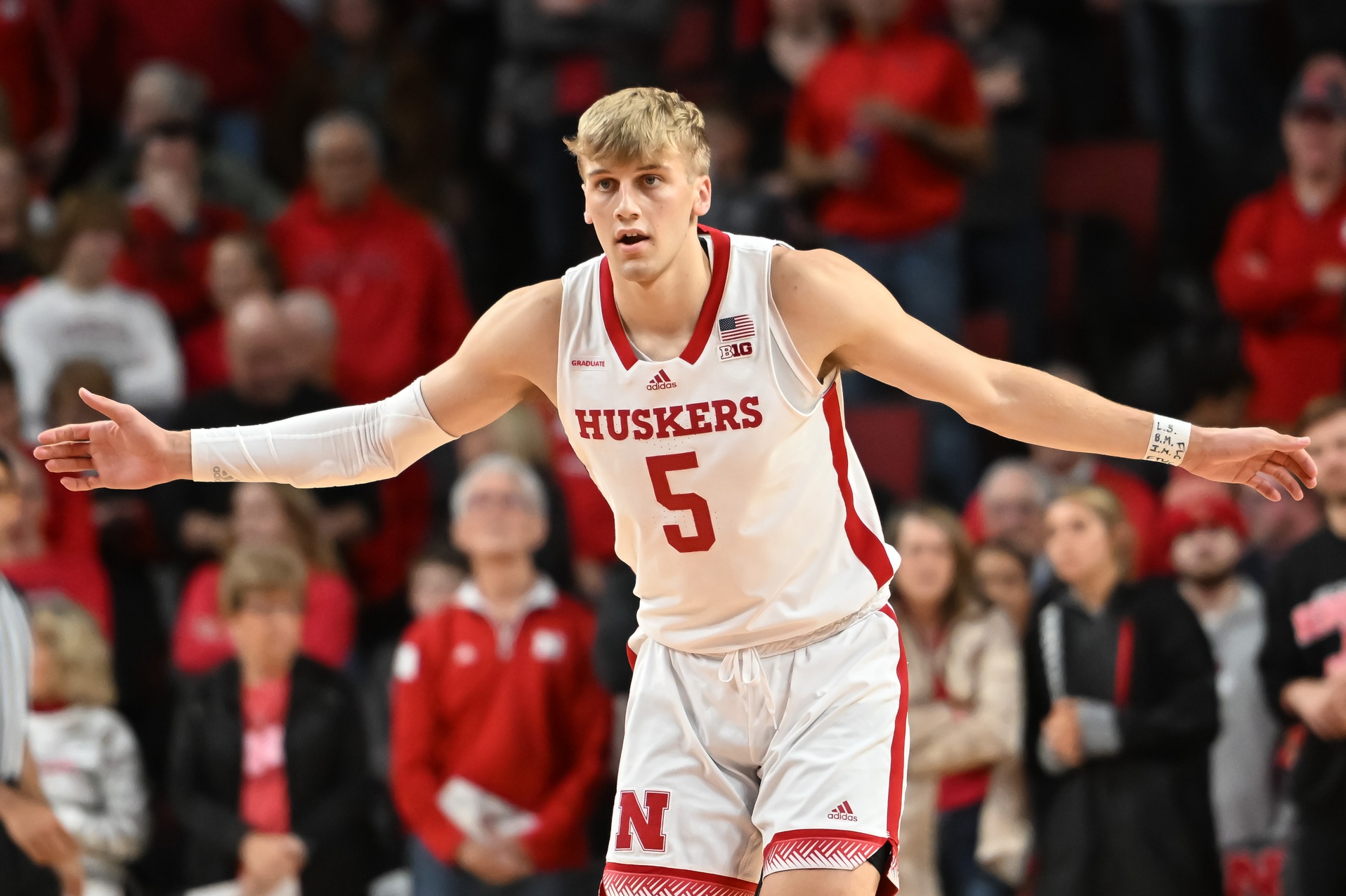 Nebraska basketball notched a crucial win over Ohio State on Wednesday night and here are three things we learned about the Huskers.
Beating a team that had lost four straight games doesn't sound all that impressive, but there's no doubt that Nebraska basketball earned a much-needed win over Ohio State 63-60 Wednesday at the Vault.
The Huskers improved to 10-9 overall on the season and 3-5 in the Big Ten. I've been aiming for an above .500 finish all along for this Nebraska basketball team, which could mean an NIT berth or some sort of postseason play beyond the Big Ten tournament.
Beating Ohio State was huge in that regard. Fred Hoiberg said as much in his post-game press conference and here are three things we learned about Nebraska basketball in its 63-60 win over the Buckeyes.
Denim Dawson is going to be a fixture from here on out
One of the biggest questions for Nebraska basketball going into the Ohio State game was how would the Huskers deal with the loss of Juwan Gary?
Instead of starting Wilhelm Breidenbach again, versus a lineup where it wouldn't have been a great fit, Hoiberg went with the 6-foot-6 redshirt freshman Denim Dawson and it paid off in spades. Brice Sensabaugh eventually got his 18 points and 11 rebounds. Yet, he took 18 shots to get there and Dawson did a stellar job defensively.
Beyond that, he was efficient offensively too, making 3-of-4 field goal attempts and scoring seven points, while also grabbing eight rebounds.
Hoiberg announced after the game that Gary was going to be out for the season and with that in mind, we are going to see a lot more of Dawson. He may not start every game depending on the matchup, but he's going to see 20 minutes or more every night. At least he should.
Sam Griesel is the heart and soul of Nebraska
This isn't new but it was reinforced last night. Griesel missed the game against Purdue, leading to an ugly double-digit loss on the road, just like the Indiana game he missed.
This one was ugly and it was a defensive war. Ohio State is one of the best defensive teams in the Big Ten and Nebraska showed its right there too. At some point, it was just about individuals making plays and Griesel certainly did that making 4-of-9 shots and connecting on two huge triples.
His defense, his ball-handling, and his leadership make an even bigger impact than the box score shows. There's no way Nebraska wins this game without him and there's also no way this team is 10-9 without their point guard.
Griesel isn't the flashiest player in the world but he's a winner and his 15-point, seven-rebound, three-assist effort was vital for Nebraska basketball getting one of its biggest wins of the season.
Fred Hoiberg can still coach
Just to remind everyone, Ohio State was a six-point favorite coming into this game. That's with the home-court advantage. So this wasn't a game that experts thought the Huskers would win.
On paper, I didn't think they would win. It seemed like a difficult matchup. However, Hoiberg got creative with his lineup and had the guts to start Keisei Tominaga over CJ Wilcher. Tominaga scored 11 points in 24 minutes and Wilcher added six points and four rebounds off the bench.
The minutes were about the same for those two guys, just different roles. Hoiberg also trusted freshman Jamarques Lawrence to play in a huge spot and delivered the go-ahead 3-pointer in the second half. He scored five points and grabbed four boards in 19 solid minutes of work.
There were a number of excuses and reasons why Nebraska shouldn't have won this game. But the Huskers didn't feel sorry for themselves and found a way which was in part due to some shrewd moves by Fred Hoiberg.
For More Nebraska content, follow us on Twitter, like our Facebook Page, and Subscribe to the Husker Big Red YouTube Channel.