3 things we learned in Nebraska Basketball win over Ohio State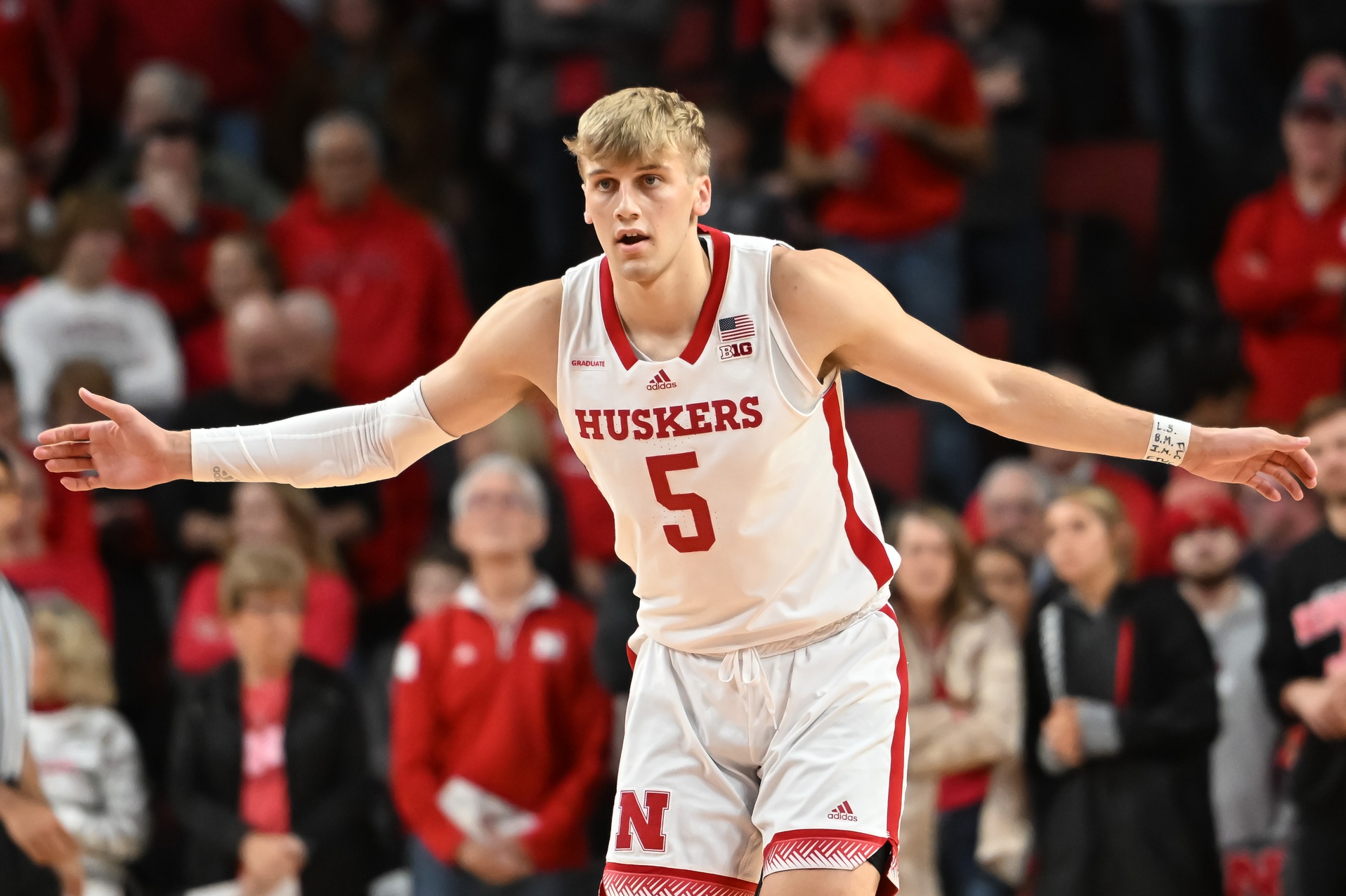 Nebraska basketball notched a crucial win over Ohio State on Wednesday night and here are three things we learned about the Huskers.
Beating a team that had lost four straight games doesn't sound all that impressive, but there's no doubt that Nebraska basketball earned a much-needed win over Ohio State 63-60 Wednesday at the Vault.
The Huskers improved to 10-9 overall on the season and 3-5 in the Big Ten. I've been aiming for an above .500 finish all along for this Nebraska basketball team, which could mean an NIT berth or some sort of postseason play beyond the Big Ten tournament.
Beating Ohio State was huge in that regard. Fred Hoiberg said as much in his post-game press conference and here are three things we learned about Nebraska basketball in its 63-60 win over the Buckeyes.
Denim Dawson is going to be a fixture from here on out
One of the biggest questions for Nebraska basketball going into the Ohio State game was how would the Huskers deal with the loss of Juwan Gary?
Instead of starting Wilhelm Breidenbach again, versus a lineup where it wouldn't have been a great fit, Hoiberg went with the 6-foot-6 redshirt freshman Denim Dawson and it paid off in spades. Brice Sensabaugh eventually got his 18 points and 11 rebounds. Yet, he took 18 shots to get there and Dawson did a stellar job defensively.
Beyond that, he was efficient offensively too, making 3-of-4 field goal attempts and scoring seven points, while also grabbing eight rebounds.
Hoiberg announced after the game that Gary was going to be out for the season and with that in mind, we are going to see a lot more of Dawson. He may not start every game depending on the matchup, but he's going to see 20 minutes or more every night. At least he should.
Sam Griesel is the heart and soul of Nebraska
This isn't new but it was reinforced last night. Griesel missed the game against Purdue, leading to an ugly double-digit loss on the road, just like the Indiana game he missed.
This one was ugly and it was a defensive war. Ohio State is one of the best defensive teams in the Big Ten and Nebraska showed its right there too. At some point, it was just about individuals making plays and Griesel certainly did that making 4-of-9 shots and connecting on two huge triples.
His defense, his ball-handling, and his leadership make an even bigger impact than the box score shows. There's no way Nebraska wins this game without him and there's also no way this team is 10-9 without their point guard.
Griesel isn't the flashiest player in the world but he's a winner and his 15-point, seven-rebound, three-assist effort was vital for Nebraska basketball getting one of its biggest wins of the season.
Fred Hoiberg can still coach
Just to remind everyone, Ohio State was a six-point favorite coming into this game. That's with the home-court advantage. So this wasn't a game that experts thought the Huskers would win.
On paper, I didn't think they would win. It seemed like a difficult matchup. However, Hoiberg got creative with his lineup and had the guts to start Keisei Tominaga over CJ Wilcher. Tominaga scored 11 points in 24 minutes and Wilcher added six points and four rebounds off the bench.
The minutes were about the same for those two guys, just different roles. Hoiberg also trusted freshman Jamarques Lawrence to play in a huge spot and delivered the go-ahead 3-pointer in the second half. He scored five points and grabbed four boards in 19 solid minutes of work.
There were a number of excuses and reasons why Nebraska shouldn't have won this game. But the Huskers didn't feel sorry for themselves and found a way which was in part due to some shrewd moves by Fred Hoiberg.
For More Nebraska content, follow us on Twitter, like our Facebook Page, and Subscribe to the Husker Big Red YouTube Channel. 
Nebraska Basketball: Guard Denim Dawson enters transfer portal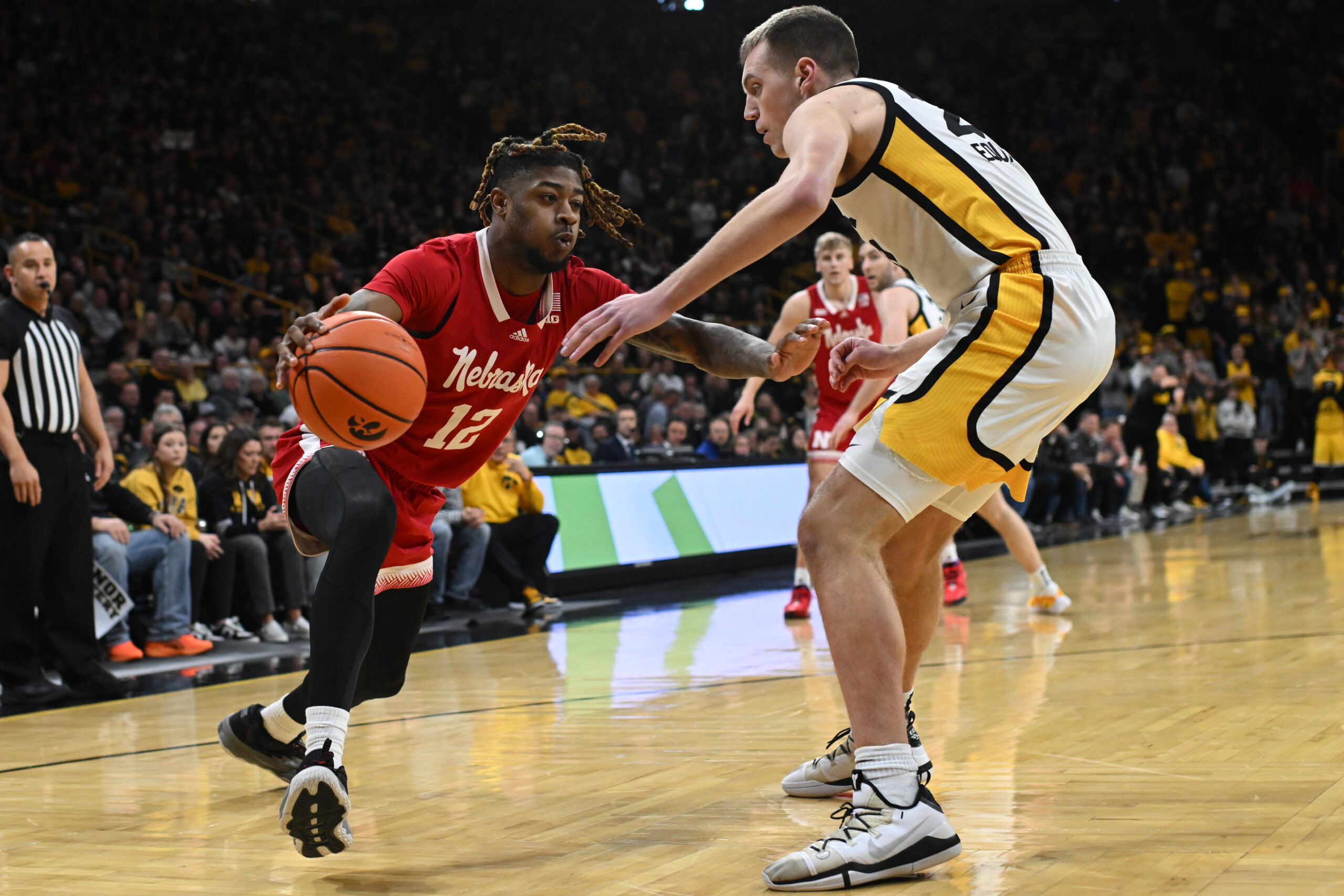 Nebraska basketball redshirt freshman Denim Dawson entered the transfer portal on Wednesday, as more moves continue to be made within the basketball team. This was first reported by 247Sports' Travis Branham.
Dawson had his moments for Nebraska basketball this season. He made his first start against Purdue back in December. He had three rebounds and two assists in 25 minutes of play. He then was able to continue his strong play in the second half of the season when he had seven points and eight rebounds in 30 minutes. Dawson was active on the glass against Penn State when he recorded nine rebounds.
It could be said that Dawson never had a fair chance to crack the rotation due to the players in front of him. Nevertheless, Dawson had raw athletic ability, and it was easy to see why he was recruited to the program.
Dawson was a three-star recruit and was the 32nd overall player in the state of California for the 2022 class.
Nebraska wing Denim Dawson intends to enter the transfer portal, a source tells @247SportsPortal.

Freshman that started in eight games for the Cornhuskers this season. Former three-star recruit in the 2021 class.https://t.co/RcNdldQaTz

— Travis Branham (@TravisBranham_) March 15, 2023
What does this move mean for Nebraska basketball?
This move makes sense for Dawson, as Nebraska basketball has several guards on the roster already. Jamarques Lawrence is one of them, and he was able to take on a big role for the program. This is a case of there being too many mouths to feed on the roster. The emergence of Lawrence also probably played a bit of a role as the latter looks to be a staple for the program.
It will be interesting to see where Dawson ends up. He is certainly a talented player, but Nebraska basketball was not the right fit for him at this time.
Podcast: What's next for Nebraska Basketball after missing NIT?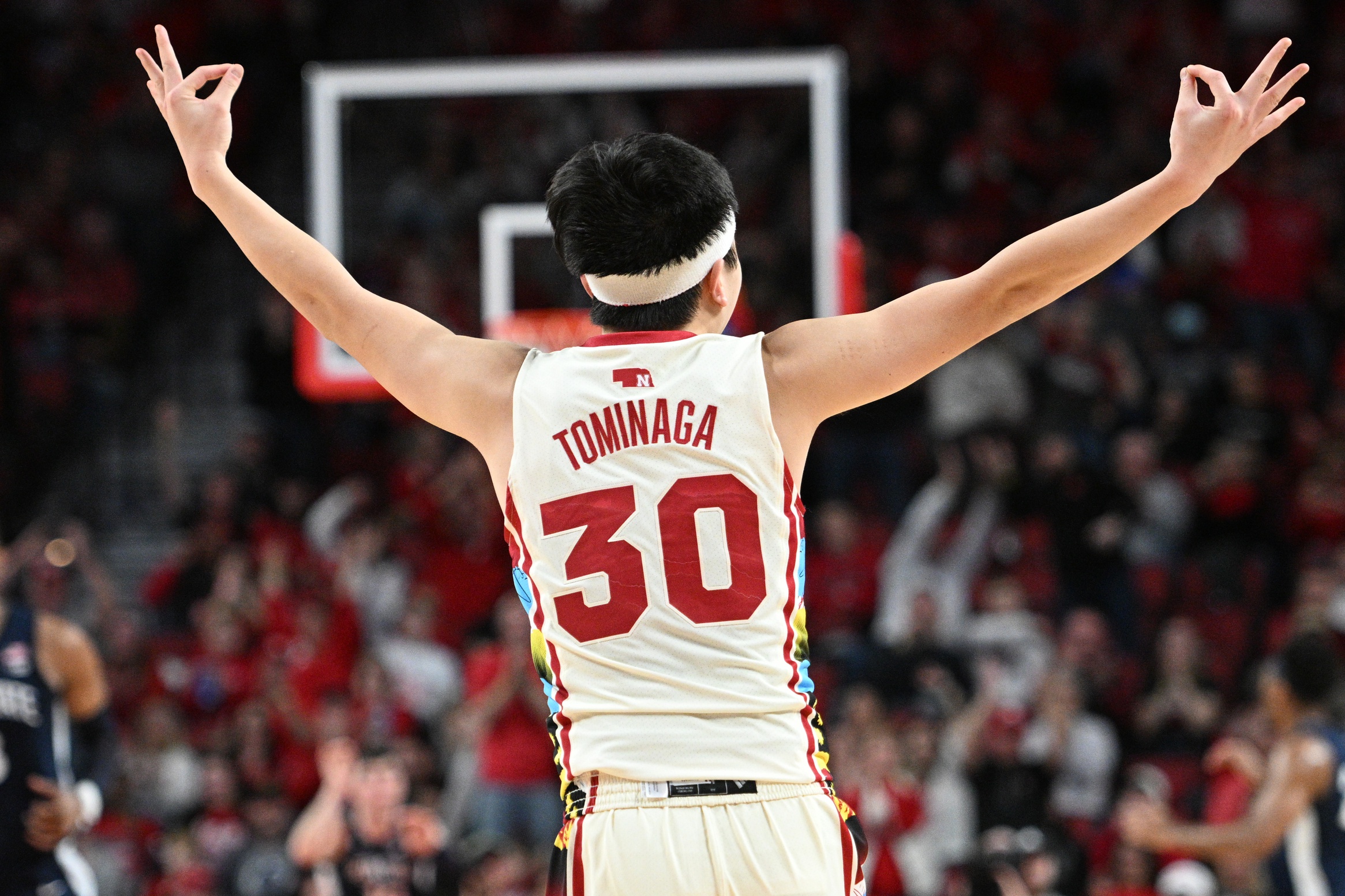 Our latest podcast discusses whether Nebraska Basketball should have missed the NIT, look at what's next, and more.
It's the start of another week, Husker fans, and in terms of the Nebraska basketball team, we got some disappointing news on Sunday night.
Nebraska was on the NIT bubble even before its loss to Minnesota last week in the Big Ten tournament. While some NIT projections had the Huskers barely making it in the field, Nebraska basketball was left on the outside looking in.
Chris Peterson and Danny Jaillet are each on the show in their usual spot and offer up their thoughts on whether Nebraska basketball was treated fairly. The loss to Minnesota was bad, but Nebraska also beat Maryland, Penn State, Creighton, and Iowa (twice) — all teams that made the NCAA tournament.
The Huskers also beat Wisconsin and Rutgers, two teams that made the NIT. The loss to Minnesota was bad but the Huskers had a quality resume. However, their 16-16 record wasn't all that impressive and again, that's where the loss to Minnesota hurt.
What's next for Nebraska basketball?
Now that the season is officially over for the Huskers, we can look toward the future. The biggest question is what will Keisei Tominaga do? Will he return for another season, or go to Japan?
There is hope the Huskers can do some things with NIL, although Keisei is limited to earning "passive income" such as money from jersey sales. He can't actively promote products. It's always possible things could change with those NIL rules, but at the end of the day, if money is the driving factor, Japan is probably the best bet.
Tominaga has become a star over there. He's also a star to Nebraska basketball fans and could have as big a following next season as any Husker — ever.
I'm not saying he would be the best player by any means, but social media didn't exist when Tyronn Lue was around for instance. It would be fun regardless. Nebraska basketball also needs to add some transfers.
We talk about all that and more. We also touch on Nebraska football recruiting, so check out the full episode of the Husker Big Red Podcast below:
For More Nebraska content, follow us on Twitter, like our Facebook Page, and Subscribe to the Husker Big Red YouTube Channel. You can also find out podcast on Apple or Spotify. 
Nebraska Basketball season ends with defensive thud vs. Gophers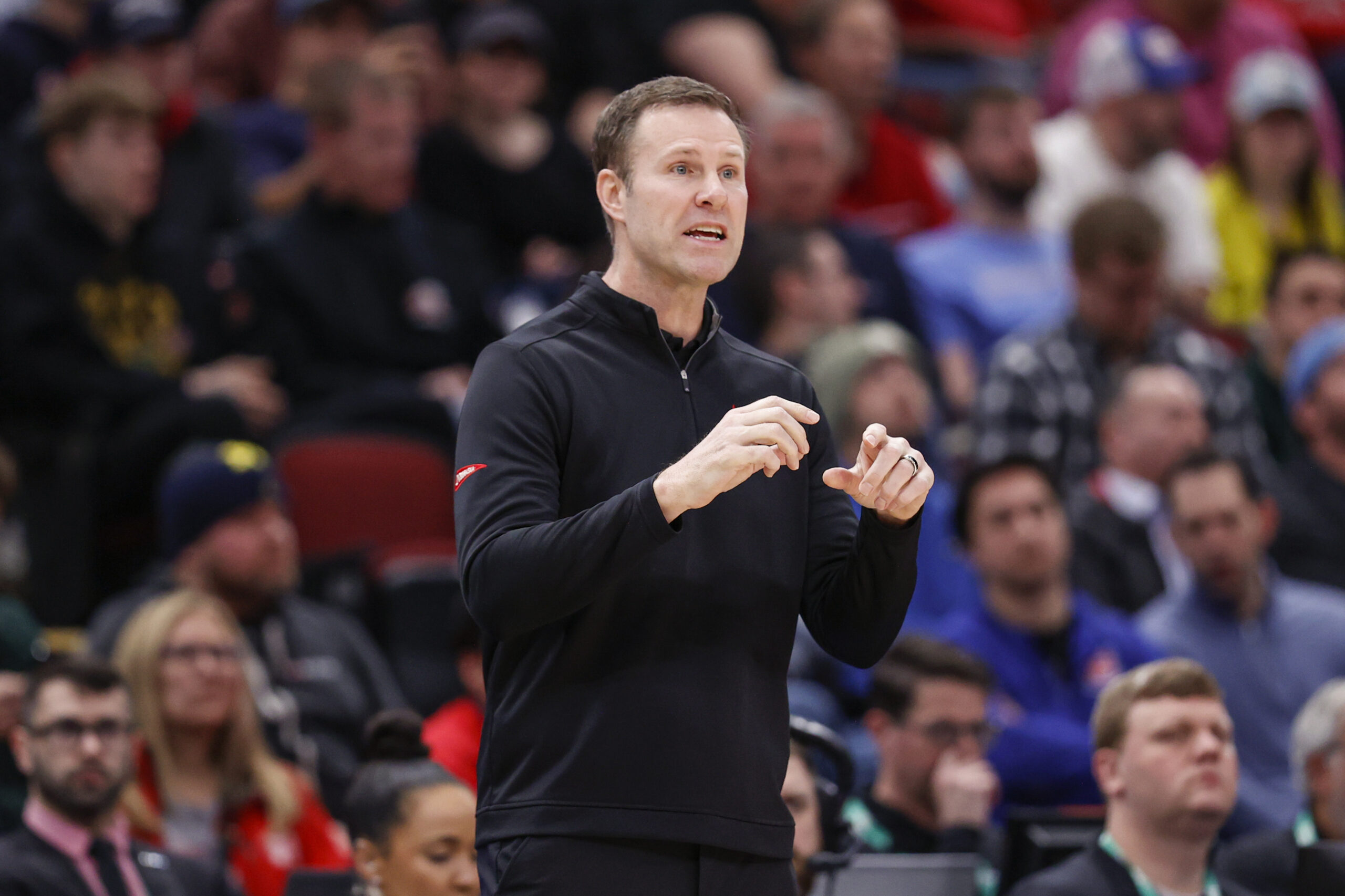 Nebraska basketball lost to the Minnesota Golden Gophers by a 78-75 margin on Wednesday night. There were several crucial plays towards the end of the game. The basketball bouncing off of Sam Griesel while Nebraska tried to score was a difficult break. Two illegal screens in a row also did not help matters. Nevertheless, there was one major theme. The defense struggled throughout the evening.
It wasn't as if Nebraska had answers for Minnesota either. Minnesota shot 51.9% from the field and 41.7% from beyond the arc.
One of the biggest problems for Nebraska on Wednesday night was being able to stop scores from the inside. Minnesota was able to have their way inside in several aspects. Minnesota freshman Pharrel Payne had six points and four rebounds on the evening. On the other end of the floor, he played solid defensively, shutting down Nebraska big man Derrick Walker.
Jaden Henley and Dawson Garcia had their way inside as well. They finished with 14 and 18 points respectively. They were able to pick apart the Nebraska basketball defense with quick passes and their ability to muscle inside. To be frank, Nebraska basketball had no answer for the inside game, and it became clear that this was going to be a major problem throughout the course of the game.
The defense inside the paint was not the only problem. Nebraska basketball struggled all night in terms of rotations and not getting to the shooter quick enough. They were unable to close out on a player such as Garcia, and he made them pay, going seven-of-13 from the field. He gave Minnesota the lead on a three-ball with 8:35 left in the first half, and the Gophers never looked back.
The aggressive rotations and aggressiveness overall that Nebraska displayed all season defensively was missing. They did not have the defensive energy to match Minnesota and it was noticeable early on. Minnesota was able to play however they wanted offensively, and they were able to establish their dominance inside, opening up space for perimeter shooters. It looked like a cat playing with a mouse.
It was a defensive thud to end the season for Nebraska basketball. Now the offseason begins and questions remain unanswered.