3 keys and a prediction for Nebraska Basketball vs Iowa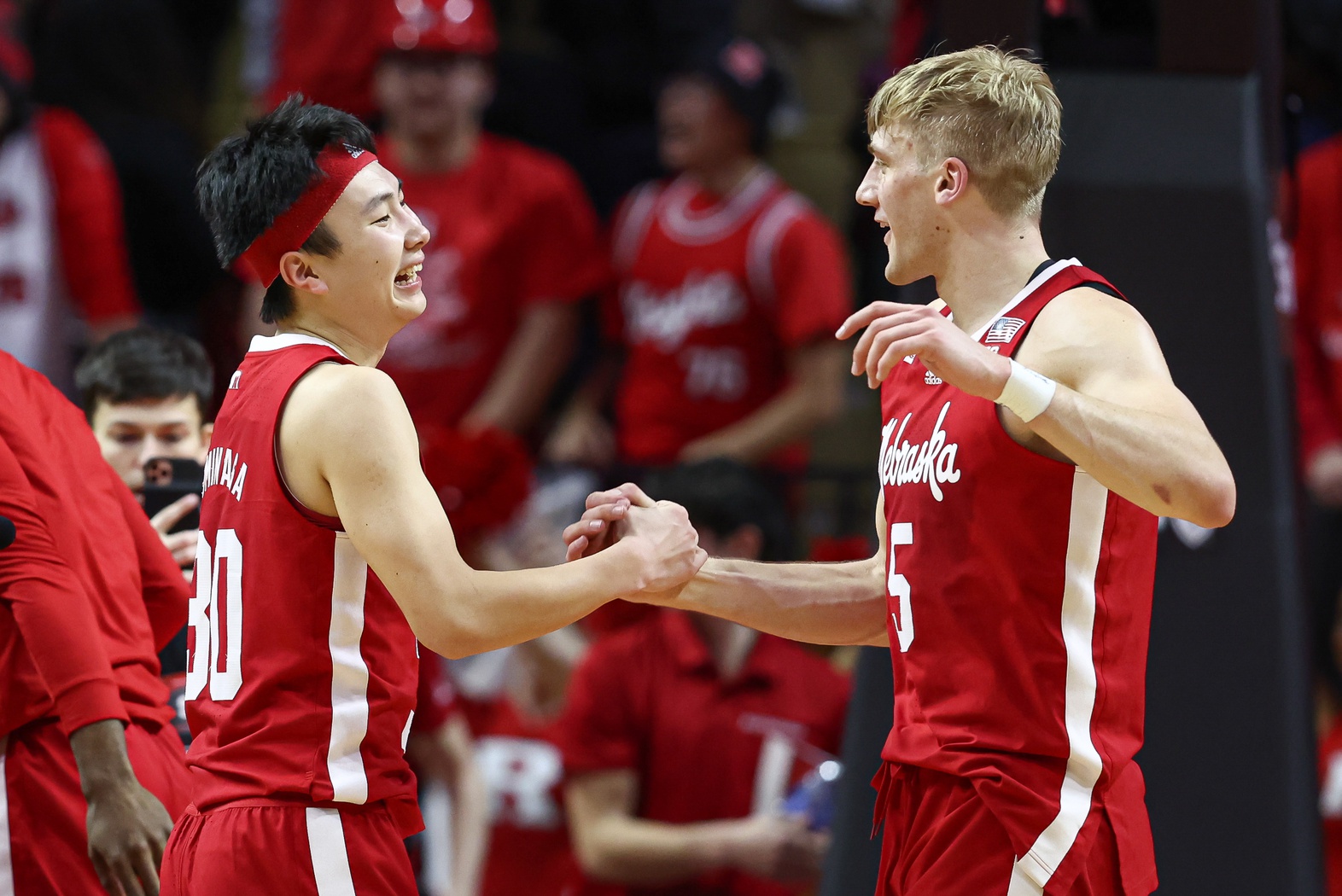 Nebraska basketball will close out its regular season at Iowa on Sunday and here are the keys, as well as a prediction.
There's no doubt about it, the loss to Michigan State was a killer for Nebraska basketball. The Huskers had a 15-point lead and a win would have put them two games above .500.
That's important because Nebraska basketball needs to finish with a winning record or at least even to make the NIT. It's not a requirement, but it's also not easy to make the field. They don't give out bids to big-name leagues anymore — and if you don't have 20 wins, you better have a solid resume.
Nebraska could certainly add to its resume Sunday. But it has beaten Creighton, Iowa, Penn State, Rutgers, Wisconsin, and Maryland. The Huskers have beaten multiple teams that will be playing in the NCAA tournament. They will get another shot on Sunday and here are three keys plus a prediction for Nebraska basketball vs Iowa.
Control the tempo
Iowa is the best offensive team in the Big Ten with over 80 points per game and also the worst defensive team allowing over 76 per game. The Hawkeyes love to play fast, shoot a ton of 3-pointers and get out in transition.
In the first meeting, Nebraska did an exceptional job of controlling the tempo. It was a slugfest and the Huskers need to make it that kind of game again. I'm not saying they shouldn't run when they get a chance, but working the shot clock, taking the air out of the ball, and making it a half-court game is vital.
Of course, you have to be able to score. However, the Huskers shouldn't have an issue there. Iowa doesn't have anyone that can guard Derrick Walker one-on-one and Keisei Tominaga has been electric, scoring 20 or more in six of seven games.
Today, Tominaga will make it seven of eight. But if the game is a shootout, it plays right into Iowa's hands.
Walker and Griesel need to take over
Walker has to avoid foul trouble and he has to be able to score down low. He was 5-of-9 from the field in the first game with eight rebounds. He didn't have any assists and if Iowa doesn't double-team, he just needs to take advantage. The same can be said about Sam Griesel.
Griesel should plenty a good amount of time in the post. It's not something Nebraska has used as much in recent weeks but Griesel and Walker in the post is a good way to run the offense. Both are excellent passers and frankly, the Huskers are going to need their shooters — Tominaga, CJ Wilcher, and Jamarques Lawrence to knock down some shots.
The Huskers made eight 3-pointers in the first game compared to seven for Iowa. That's not likely to happen again, so the Huskers have to win the 2-point battle, which starts with Walker and Griesel scoring at the rim.
Better 3-point defense
Nebraska's defense fell apart in the second half against Michigan State. The Spartans got a bunch of really good looks and made them. That's what good shooting teams will do.
In the first meeting vs Iowa, the Hawkeyes shot 25 percent from deep. But it wasn't because they didn't have good looks — they did — they just missed.
I don't see Iowa shooting 25 percent again at home. Nebraska has to do a better job of keeping track of shooters and closing out. If they don't, Iowa is going to cover the 11.5-point spread easily.
Nebraska basketball vs Iowa prediction
As I've said, I don't see Iowa struggling to shoot again. Keegan Murray has been outstanding and the Hawkeyes are very difficult to beat at home. I do think Nebraska is going to battle with the NIT berth potentially on the line. I think they will cover the spread and lose 81-72.