Nebraska Football: Donovan Raiola right to feel optimistic about OL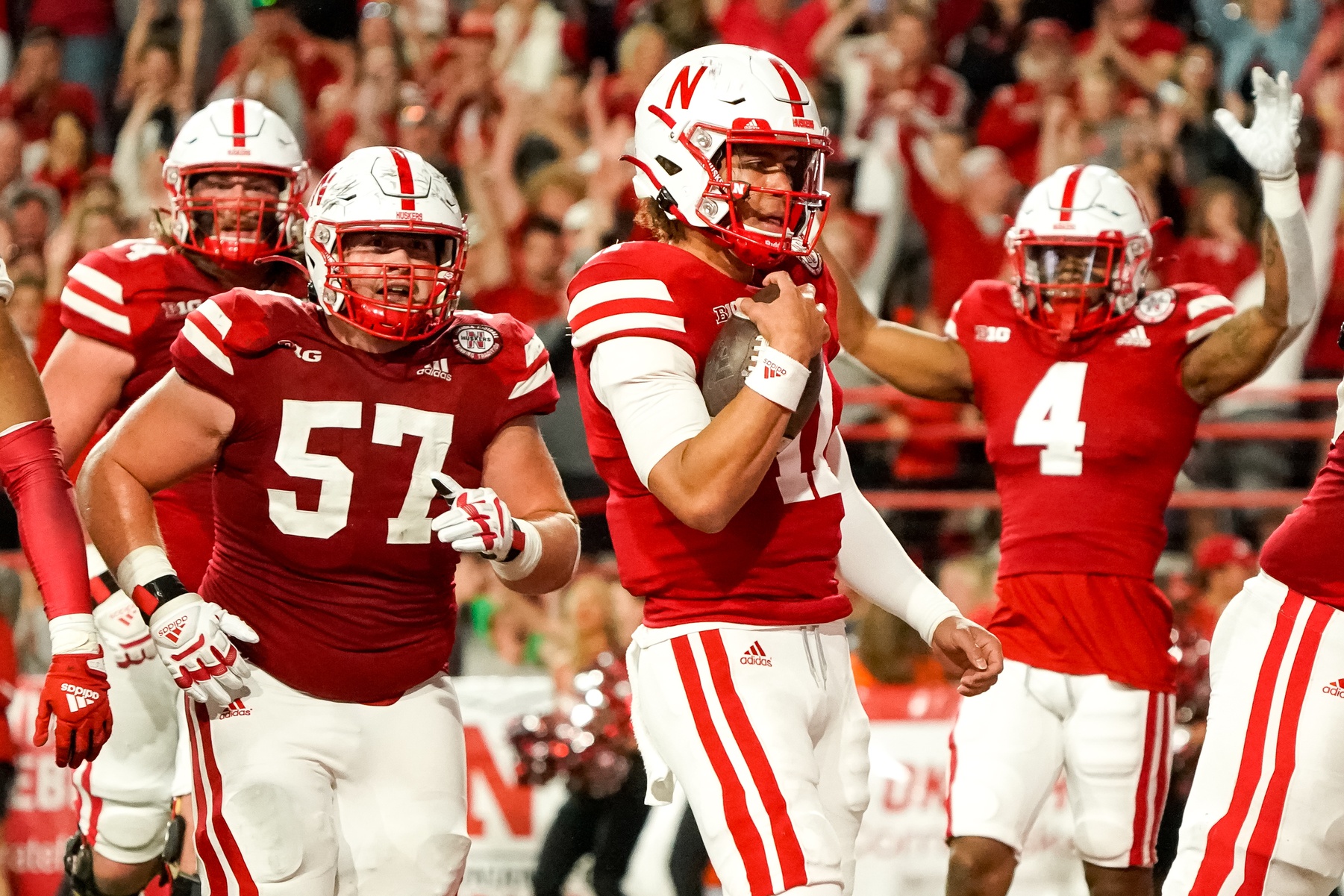 The Nebraska football offensive line struggled mightily at the beginning of the 2022 season. However, they got stronger as the schedule went on, and they were able to finish the season strong. Take for example, the season finale against Iowa. Nebraska's offensive line only gave up two sacks during the game, and that led to a strong offensive output from quarterback Casey Thompson.
The Iowa game was a reaffirmation that the line was beginning to gel. The contest against Wisconsin for example was another instance. They only allowed three sacks to the Badgers. Ideally, zero sacks would be a better statistic overall. Nevertheless, the numbers above serve as a reminder that the line came a long way last year, as they were able to hold things together again strong defensive lines.
Nebraska  football ranked 91st in the FBS with an average of 2.7 sacks allowed per game, according to statistics from TeamRankings.com.
At the beginning and the middle parts of the year, it seemed like Thompson was running for his life.  The lack of development in players such as Bryce Benhart and Teddy Prochazka was noticeable, and transfer Hunter Anthony seemed in over his head at times.
Offensive line coach Donovan Raiola met with the media on Wednesday.  He saw improvement with the line, and it is a position group that is going to be under the microscope for 2023. Raiola maintained a workmanlike focus. even with his future uncertain last season. That being said, he noticed improvement in the unit himself, as transcribed by the Omaha World-Herald's Josie Whelan.
Raiola is looking to build on the improvement he saw from his offensive lineman from last season — "as the year went on they improved every game. …  they got better and better and better."
They did get better to some degree, and there was statistical improvement. Nevertheless, the coach will have to have a strong year, after a roller coaster season last year. With new players such as Ben Scott, and a new group of 2023 lineman, he may have a bit more to work with.