Nebraska Basketball: Latest on the Huskers and the transfer portal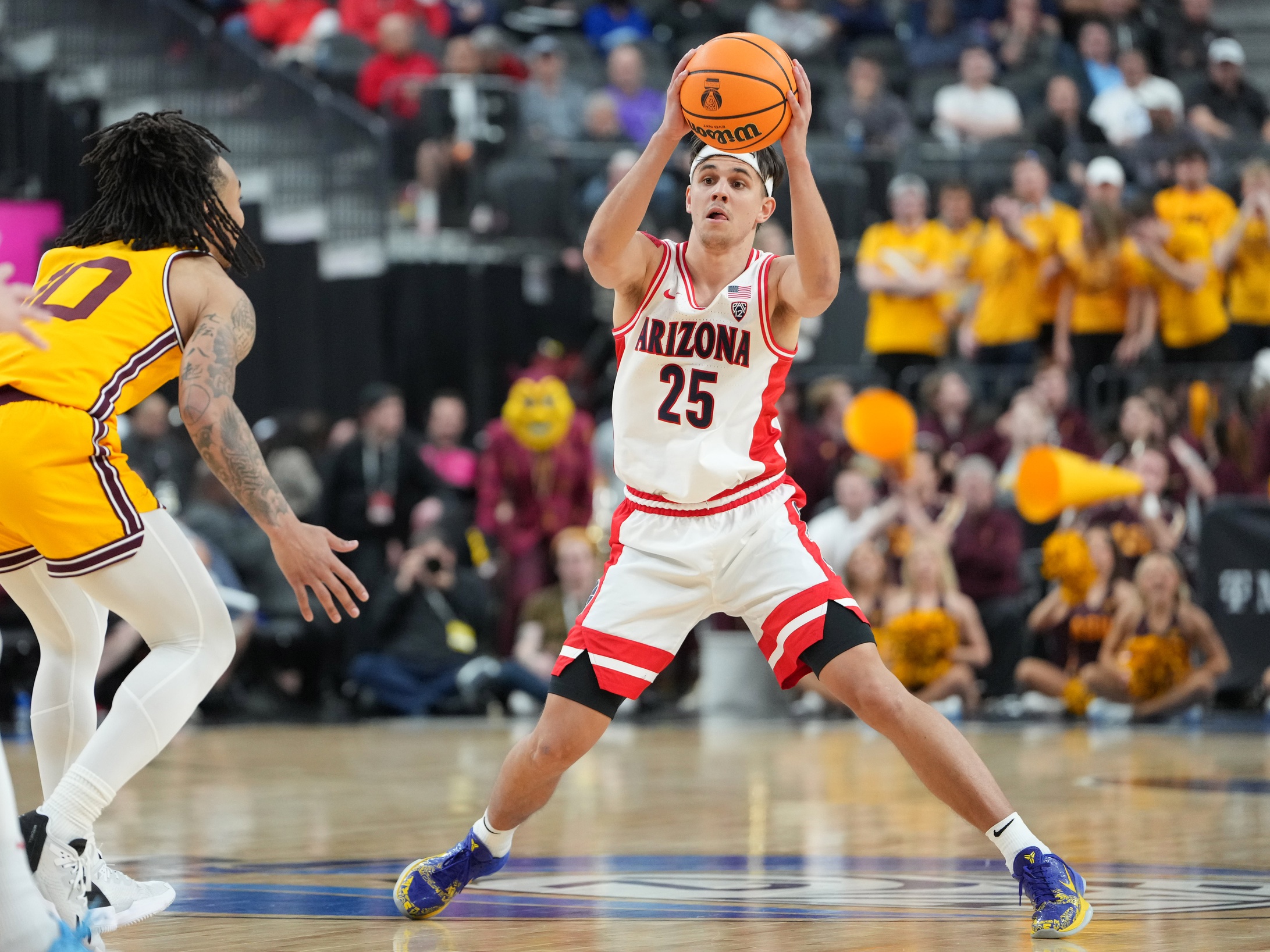 Nebraska basketball is among the favorites for Arizona guard Kerr Kriisa, plus could Hunter Sallis come home to play for the Huskers?
Fred Hoiberg and the Nebraska basketball team have been busy in the transfer portal. The Huskers haven't made any additions yet, but they have contacted a bunch of available players.
Things have gone a little further with former Arizona point guard Kerr Kriisa who took an official visit to Nebraska basketball over the weekend.
According to Husker Online's Robin Washut, the visit went well and the Huskers are among the top two for Kriisa's commitment. The former top-100 point guard has started 70 of 76 career games for the Wildcats and has a career scoring average of 9.4. He has also averaged 4.7 assists in his career, well as 2.3 rebounds. He's shot 35.2 percent from 3-point range and 79 percent from the line.
Kriisa is a much different offensive player than Sam Griesel. He's not a guy that's going to post up, but he's a creator and Nebraska basketball needs that. It sounds like things are down to the Huskers and West Virginia. Hoiberg's NBA background is helping. The Huskers run high-level stuff and Fred also did a helluva job last season.
We'll see if it's enough to entice Kriisa but outside of the rumored dream scenario of Chucky Hepburn hitting the transfer portal and coming back to Nebraska, it's the best-case scenario for Nebraska at point guard.
The Huskers need a proven starter and Kriisa is exactly that. He would also have two years of eligibility left due to the COVID-19 year.
Keep an eye on this one.
What about former Nebraska recruit Hunter Sallis?
One of the biggest recruiting misses of the Fred Hoiberg era was not landing five-star guard Hunter Sallis in the 2021 class, but it's hard to beat out Gonzaga.
At any rate, Sallis hasn't started a game in his two seasons with the Bulldogs. He has averaged just over four points per game and is used more as a defensive stopper, which is why he averaged double-figures in terms of minutes.
The 6-foot-5 kid from Omaha would be a great fit for Nebraska basketball. In my mind, he would be a perfect replacement for Emmanuel Bandoumel as the Huskers' top defensive stopper.
Sallis did average a 3-point make per game last season but shot just 25.6 percent on 3.9 3-point attempts per game. He is a 75.4 percent free-throw shooter, so there's something to work with. Obviously, getting expanded minutes and playing a bigger role can also help and he'd get that chance with the Huskers.
Some of the schools that have reached out to Gonzaga transfer Hunter Sallis since entering the transfer portal yesterday.

Arizona State
California
Creighton
Dayton
Drake
Georgetown
Mississippi
Nebraska
San Diego State
St: John's

— Mike Sautter (@MikeSautter_) April 1, 2023
There have been rumors about Hepburn, another kid from Nebraska, and Sallis returning to join the Huskers. I'll believe it when I see it.
Nebraska needs someone to fill the shoes of Bandoumel, especially on the defensive end and Sallis can do that, as well as adding some upside on the offensive end.
Hoiberg has reached out. It's hard to tell where things have gone from there, but outside of a big guy, Sallis and Kriisa have to be atop the Huskers' transfer portal wishlist.
For More Nebraska content, follow us on Twitter, like our Facebook Page, and Subscribe to the Husker Big Red YouTube Channel. You can also find out podcast on Apple or Spotify.