3 takeaways from huge Nebraska basketball win over Minnesota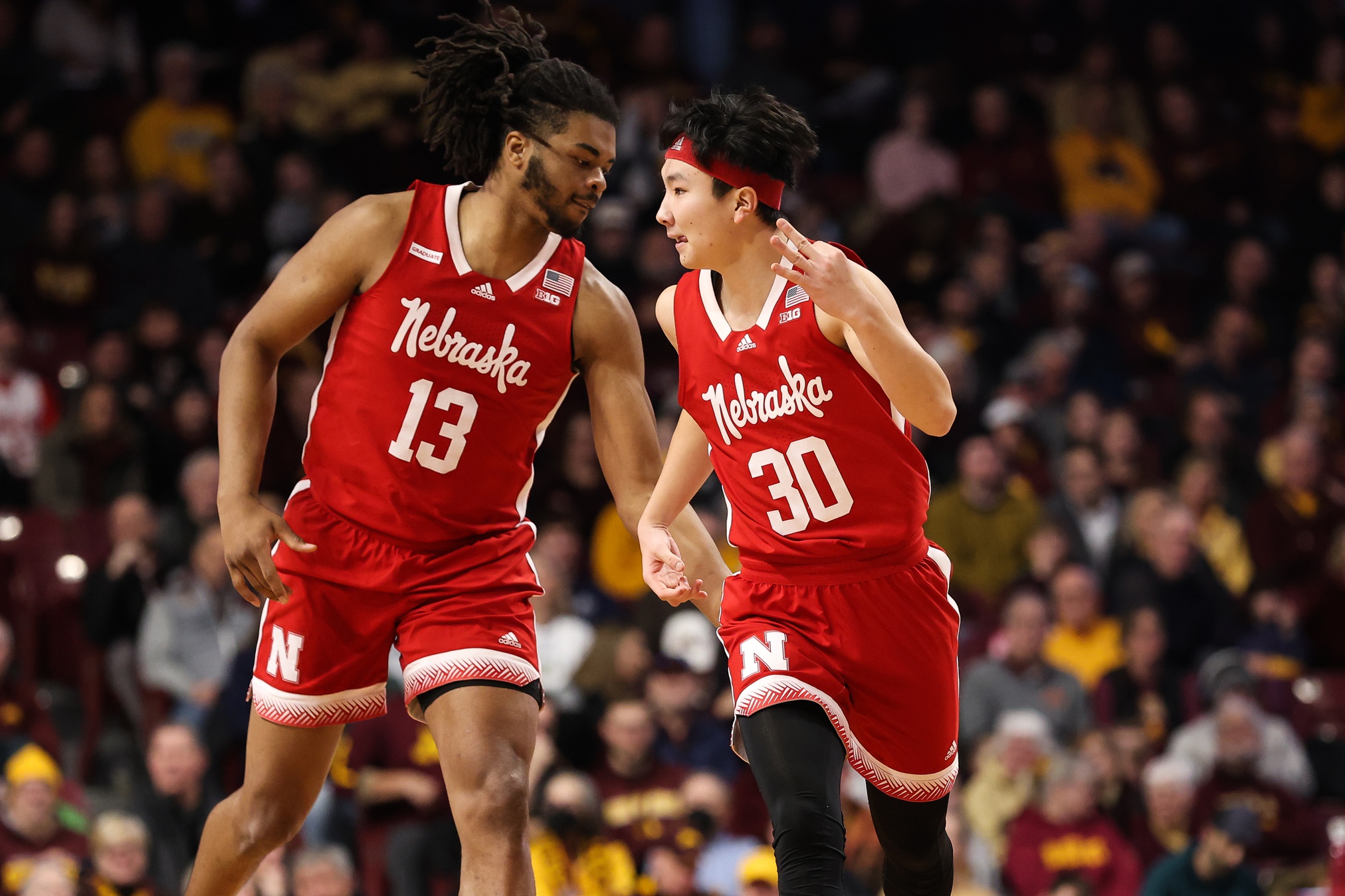 It took going to overtime but Nebraska basketball got a road win over Minnesota and here are three takeaways.
The Nebraska basketball defense didn't start strong. But as the saying goes, it's not how to start, it's how you finish and the Huskers got just enough stops to leave Minnesota with an 81-79 win.
And a must-win it was for the Huskers, who couldn't afford to fall to 1-4 in the Big Ten conference. Now, sitting at 2-3, the Huskers have a chance to get to 3-3 in the Big Ten and its 10th win overall against Illinois.
The Huskers rallied from a six-point halftime deficit and allowed 40 points over the last 25 minutes after giving up 39 in the first 20. Derrick Walker led the way with 21 points. Sam Griesel and Juwan Gary combined for 35 with 17 and 18 respectively.
The two-point win wasn't pretty, but winning on the road in conference play doesn't have to be.
Here are three takeaways.
Derrick Walker took over
Walker was OK in the first half, but in a game, Nebraska basketball really needed to win, he dominated in the second half and beyond. The big man finished with 21 points yes, but also contributed with eight rebounds and seven assists. He made 9-of-17 shots from the field and also hit 4-of-6 free throws. Beyond that, his defense was important down the stretch and in the overtime.
It takes veterans to win on the road and Nebraska's delivered. It wasn't just Walker either. Juwan Gary just made plays. Sam Griesel did too including a clutch 3-pointer when the Gophers pulled ahead in the second half.
Yet, the key to the win was Walker and his domination in the paint which was the theme of the second half.
Free throws made the difference for Nebraska basketball
Nebraska attempted 20 free throws against Michigan State earlier this week and made just eight. On Saturday, they made 16 and those eight points were the difference between a win and a loss.
Imagine if the Huskers had eight more points at Michigan State? Maybe the game might have been a little more competitive. Either way, you have to be impressed with the way the Huskers worked on their free throws and improved on the road a few days later.
If Nebraska didn't improve that metric, it would be 1-4 in the Big Ten. People won't mistake the Huskers for a great shooting team — but they shoot well enough to never be in the ballpark of 40 percent at the charity stripe again.
Little things win games and just being better at the line won this one for the Huskers.
Nebraska is mentally tough
When Jamison Battle knocked down a game-tying 3-pointer with four seconds left in the game, I thought the Huskers were in trouble.
You never want to go into overtime, but on the road, with the momentum working against you is tough. Nebraska could have folded and their season might have folded along with it.
Instead, they gutted out some stops on defense and found a way to make enough winning plays on the other end to escape with a win. It was the kind of game Nebraska would have found a way to lose last season.
We have seen this before, however, it was another example of the stellar leadership on this team, as well as a mentality that hasn't existed for the past couple of years for Nebraska.
I don't know exactly what it means going forward. Yet, if Nebraska beats Illinois on Tuesday, it will have matched its win total from last season already and would be 3-3 in the Big Ten.
That's a definite sign of progress and you can bet the Vault will be jumping.
For More Nebraska content, follow us on Twitter, like our Facebook Page, and Subscribe to the Husker Big Red YouTube Channel.