3 takeaways from huge Nebraska basketball win over Minnesota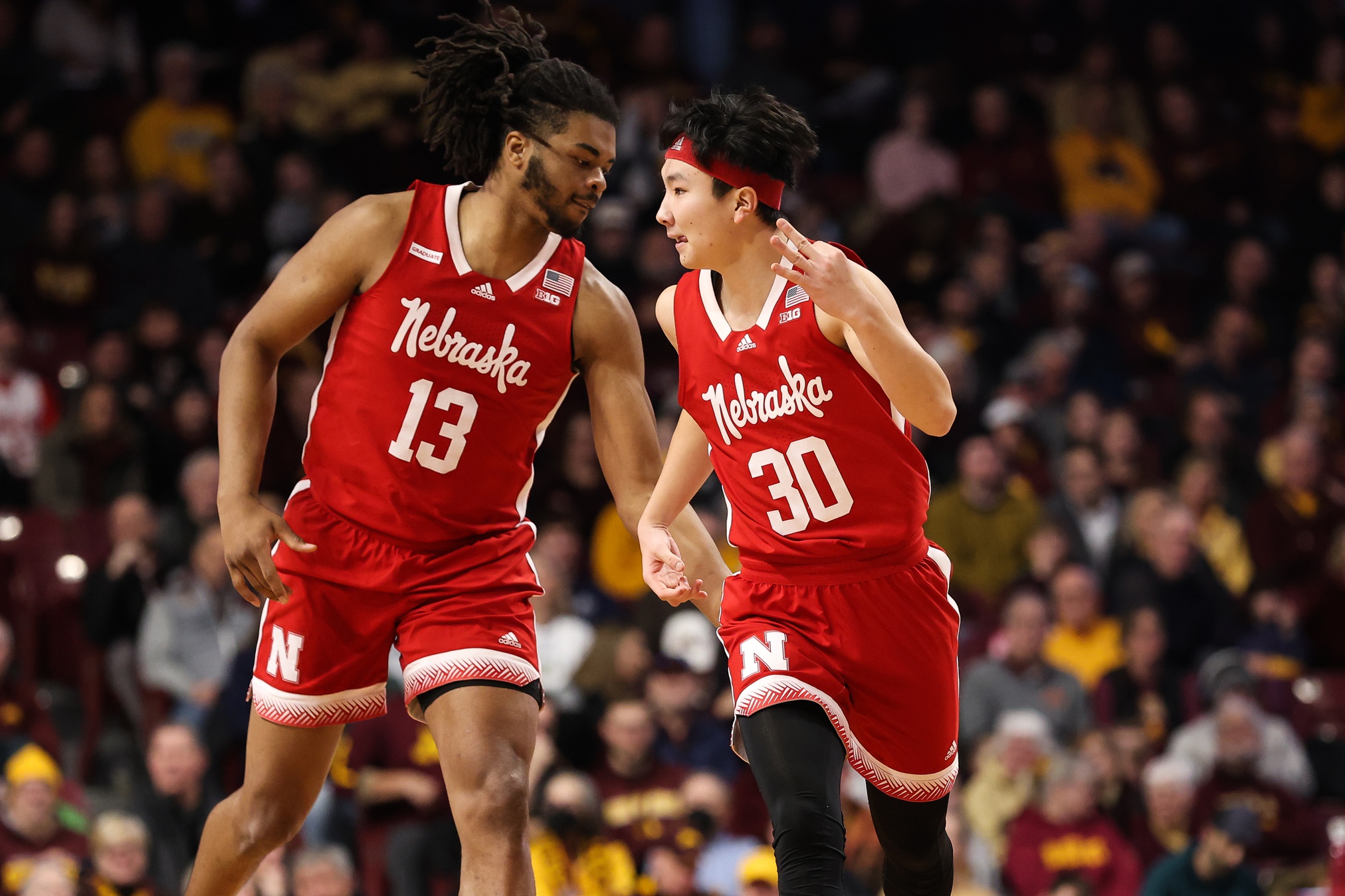 It took going to overtime but Nebraska basketball got a road win over Minnesota and here are three takeaways.
The Nebraska basketball defense didn't start strong. But as the saying goes, it's not how to start, it's how you finish and the Huskers got just enough stops to leave Minnesota with an 81-79 win.
And a must-win it was for the Huskers, who couldn't afford to fall to 1-4 in the Big Ten conference. Now, sitting at 2-3, the Huskers have a chance to get to 3-3 in the Big Ten and its 10th win overall against Illinois.
The Huskers rallied from a six-point halftime deficit and allowed 40 points over the last 25 minutes after giving up 39 in the first 20. Derrick Walker led the way with 21 points. Sam Griesel and Juwan Gary combined for 35 with 17 and 18 respectively.
The two-point win wasn't pretty, but winning on the road in conference play doesn't have to be.
Here are three takeaways.
Derrick Walker took over
Walker was OK in the first half, but in a game, Nebraska basketball really needed to win, he dominated in the second half and beyond. The big man finished with 21 points yes, but also contributed with eight rebounds and seven assists. He made 9-of-17 shots from the field and also hit 4-of-6 free throws. Beyond that, his defense was important down the stretch and in the overtime.
It takes veterans to win on the road and Nebraska's delivered. It wasn't just Walker either. Juwan Gary just made plays. Sam Griesel did too including a clutch 3-pointer when the Gophers pulled ahead in the second half.
Yet, the key to the win was Walker and his domination in the paint which was the theme of the second half.
Free throws made the difference for Nebraska basketball
Nebraska attempted 20 free throws against Michigan State earlier this week and made just eight. On Saturday, they made 16 and those eight points were the difference between a win and a loss.
Imagine if the Huskers had eight more points at Michigan State? Maybe the game might have been a little more competitive. Either way, you have to be impressed with the way the Huskers worked on their free throws and improved on the road a few days later.
If Nebraska didn't improve that metric, it would be 1-4 in the Big Ten. People won't mistake the Huskers for a great shooting team — but they shoot well enough to never be in the ballpark of 40 percent at the charity stripe again.
Little things win games and just being better at the line won this one for the Huskers.
Nebraska is mentally tough
When Jamison Battle knocked down a game-tying 3-pointer with four seconds left in the game, I thought the Huskers were in trouble.
You never want to go into overtime, but on the road, with the momentum working against you is tough. Nebraska could have folded and their season might have folded along with it.
Instead, they gutted out some stops on defense and found a way to make enough winning plays on the other end to escape with a win. It was the kind of game Nebraska would have found a way to lose last season.
We have seen this before, however, it was another example of the stellar leadership on this team, as well as a mentality that hasn't existed for the past couple of years for Nebraska.
I don't know exactly what it means going forward. Yet, if Nebraska beats Illinois on Tuesday, it will have matched its win total from last season already and would be 3-3 in the Big Ten.
That's a definite sign of progress and you can bet the Vault will be jumping.
For More Nebraska content, follow us on Twitter, like our Facebook Page, and Subscribe to the Husker Big Red YouTube Channel. 
5 transfer portal targets that make sense for Nebraska Basketball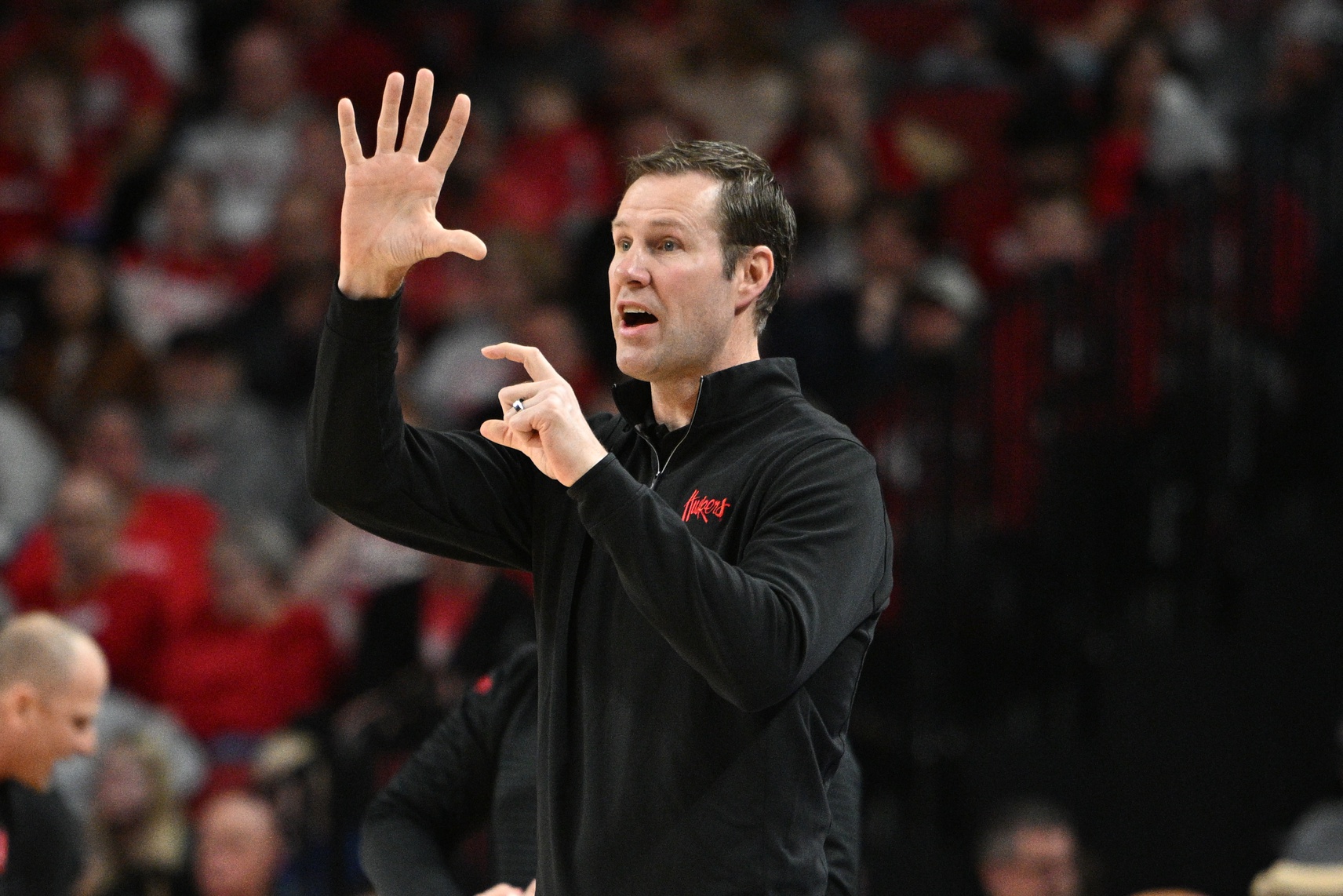 Nebraska basketball needs to hit the transfer portal hard and here are five targets that make sense for the Huskers.
It's transfer portal season and for Nebraska basketball, it's an important time. The Huskers have a number of needs to fill and two of their best players — Derrick Walker and Sam Griesel have exhausted their eligibility.
Nebraska basketball might lose Keisei Tominaga too. There hasn't been much word on the Japanese star since the end of the season. If Tominaga returns, the outlook feels much brighter for Nebraska in 2023-24, but the Huskers still need a big, a point guard and they could use a wing.
With that in mind, here are five transfer portal targets for Nebraska basketball that make sense.
Kerr Kriisa, PG
Kerr Kriisa is a former top-100 point guard that has entered the transfer portal and according to reports, he was in Nebraska on Tuesday for an official visit.
That's huge news for the Huskers because they have a big need at point guard. Jamarques Lawrence is more of a combo guard and I would love to see him starting at the two.
Nebraska needs someone who can replace Griesel and while Kriisa is a much different player, he would be a good fit for Nebraska. The 93rd overall recruit in the 2020 class has averaged over 4.7 assists in each of the past two seasons, as well as making more than two 3-pointers per game in those two seasons as well.
Kriisa turns the ball over a little too much and he's not an elite defender by any means, but he can shoot the ball and he's a good facilitator. He's also one of the top point guards in the transfer portal and Fred Hoiberg getting him on campus for a visit is huge.
Hopefully, things will keep moving in a positive direction.
Kadin Shedrick, Center
When it comes to the center position, the top of my list is Kadin Shedrick, a center from Virginia who just entered the transfer portal this week.
The Huskers need someone who can score down low. Derrick Walker was one of the best back-to-the-basket players in the Big Ten and Shedrick would be a great replacement in that regard as he is a career 63-percent shooter from the field and has made 64.7 percent of his career 2-point attempts.
Shedrick would also upgrade the defense. Walker was a solid rebounder but Nebraska basketball didn't really have any rim protectors last season and Shedrick averaged 1.9 blockers per game for the Cavs last season. For his career, he averages 17 minutes and 1.5 blocks, so that's elite in terms of rim protection.
Nebraska has reached out to Shedrick. Landing him won't be easy and it sounds like Indiana is going to make a strong push but you never know.
Dalton Knecht, combo forward
Dalton Knecht is one of my favorite players in the portal and he would be a perfect fit for Nebraska basketball. The Huskers have also reached out here, yet the former Northern Colorado forward is going to be one of the hottest targets in the portal.
Knecht averaged 20.2 points per game last season and made 38 percent of his 3-pointers. He also shot more than six triples per game and made 2.4. He also shot 47.9 percent overall from the field and also dished out 1.7 assists per game, in addition to grabbing more than seven boards a night.
Now, the Big Ten is much different from the Big Sky. You wonder if the 6-foot-6 forward will have the same success in the Big Ten and in terms of finishing around the rim, he won't.
However, I still think he has all the tools to be a really effective player and one that could easily average double figures. He would also be a great addition alongside Juwan Gary and would give the Huskers another versatile forward that can rebound.
Josiah Allick, power forward
Allick is a 6-foot-8 power forward that played for New Mexico last season but is from Lincoln, Nebraska. He played for Kansas City for three seasons in the Summit League before having a really good campaign with the Lobos last year. He's undersized like Derrick Walker, but he made 64 percent of his 2-point attempts last season, grabbed more than seven rebounds per game, and blocked 0.8 shots.
While Allick might be a little undersized for the center position, he's really not that different than Walker and his ability to score in the post is elite.
It will be interesting to see if the Huskers can lure him back to Nebraska, but they need low-post scoring and Allick woud be a great option, especially since he has ties to the state.
Chance McMillian, combo guard
The former Grand Canyon player put together three solid seasons and this past year, he averaged 10.9 points per game and 44 percent from 3-point range. McMillian is 6-foot-2 and was listed as a point guard by 247 sports coming out of high school.
He averaged 2.1 assists per game last season and there's a chance he could start for Nebraska at point guard, or at least be a guy that could help handle those duties.
The Huskers have been in contact with him via 247 sports and whether they view him as a true combo guard or a point guard if Tominaga leaves, Nebraska basketball will need more 3-point shooting and McMillian provides that.
For More Nebraska content, follow us on Twitter, like our Facebook Page, and Subscribe to the Husker Big Red YouTube Channel. You can also find out podcast on Apple or Spotify. 
Nebraska Basketball: Guard Denim Dawson enters transfer portal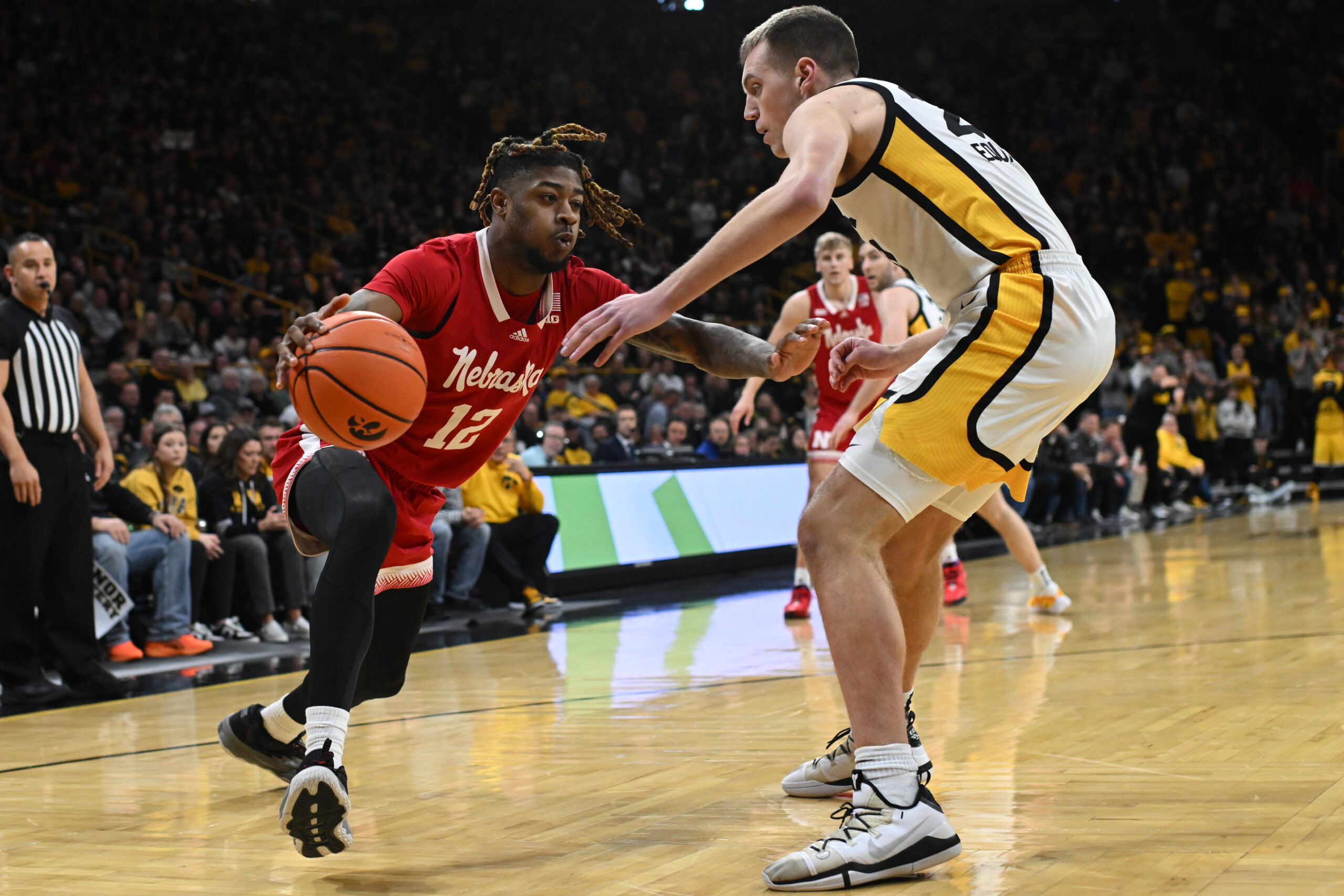 Nebraska basketball redshirt freshman Denim Dawson entered the transfer portal on Wednesday, as more moves continue to be made within the basketball team. This was first reported by 247Sports' Travis Branham.
Dawson had his moments for Nebraska basketball this season. He made his first start against Purdue back in December. He had three rebounds and two assists in 25 minutes of play. He then was able to continue his strong play in the second half of the season when he had seven points and eight rebounds in 30 minutes. Dawson was active on the glass against Penn State when he recorded nine rebounds.
It could be said that Dawson never had a fair chance to crack the rotation due to the players in front of him. Nevertheless, Dawson had raw athletic ability, and it was easy to see why he was recruited to the program.
Dawson was a three-star recruit and was the 32nd overall player in the state of California for the 2022 class.
Nebraska wing Denim Dawson intends to enter the transfer portal, a source tells @247SportsPortal.

Freshman that started in eight games for the Cornhuskers this season. Former three-star recruit in the 2021 class.https://t.co/RcNdldQaTz

— Travis Branham (@TravisBranham_) March 15, 2023
What does this move mean for Nebraska basketball?
This move makes sense for Dawson, as Nebraska basketball has several guards on the roster already. Jamarques Lawrence is one of them, and he was able to take on a big role for the program. This is a case of there being too many mouths to feed on the roster. The emergence of Lawrence also probably played a bit of a role as the latter looks to be a staple for the program.
It will be interesting to see where Dawson ends up. He is certainly a talented player, but Nebraska basketball was not the right fit for him at this time.
Podcast: What's next for Nebraska Basketball after missing NIT?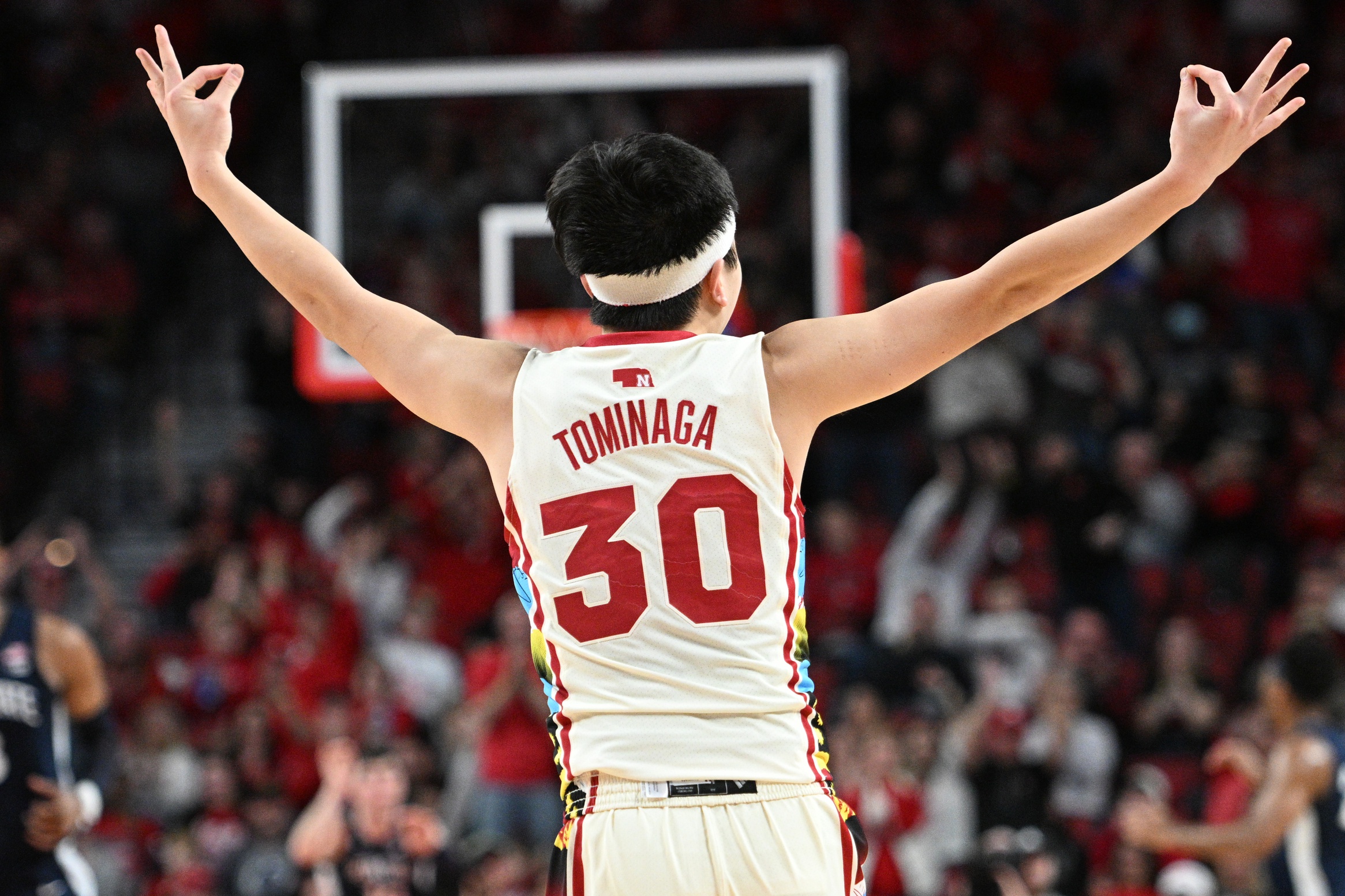 Our latest podcast discusses whether Nebraska Basketball should have missed the NIT, look at what's next, and more.
It's the start of another week, Husker fans, and in terms of the Nebraska basketball team, we got some disappointing news on Sunday night.
Nebraska was on the NIT bubble even before its loss to Minnesota last week in the Big Ten tournament. While some NIT projections had the Huskers barely making it in the field, Nebraska basketball was left on the outside looking in.
Chris Peterson and Danny Jaillet are each on the show in their usual spot and offer up their thoughts on whether Nebraska basketball was treated fairly. The loss to Minnesota was bad, but Nebraska also beat Maryland, Penn State, Creighton, and Iowa (twice) — all teams that made the NCAA tournament.
The Huskers also beat Wisconsin and Rutgers, two teams that made the NIT. The loss to Minnesota was bad but the Huskers had a quality resume. However, their 16-16 record wasn't all that impressive and again, that's where the loss to Minnesota hurt.
What's next for Nebraska basketball?
Now that the season is officially over for the Huskers, we can look toward the future. The biggest question is what will Keisei Tominaga do? Will he return for another season, or go to Japan?
There is hope the Huskers can do some things with NIL, although Keisei is limited to earning "passive income" such as money from jersey sales. He can't actively promote products. It's always possible things could change with those NIL rules, but at the end of the day, if money is the driving factor, Japan is probably the best bet.
Tominaga has become a star over there. He's also a star to Nebraska basketball fans and could have as big a following next season as any Husker — ever.
I'm not saying he would be the best player by any means, but social media didn't exist when Tyronn Lue was around for instance. It would be fun regardless. Nebraska basketball also needs to add some transfers.
We talk about all that and more. We also touch on Nebraska football recruiting, so check out the full episode of the Husker Big Red Podcast below:
For More Nebraska content, follow us on Twitter, like our Facebook Page, and Subscribe to the Husker Big Red YouTube Channel. You can also find out podcast on Apple or Spotify.